Are you pulling your Selling Prices out of Thin Air?
Do You call your competitors and pretend to be a customer to find out
how much they charge, and charge the same thing?
Get Real!
How Much Should I Charge?
Pricing Basics For Making Money Doing What You Love.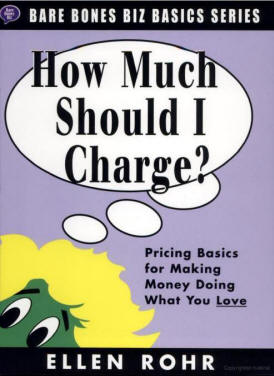 How Much Should I Charge? shows you how to price your services so that you'll make money - as much money as you want - on every job!
"Ellen Rohr's book is a must read for anyone who is trying to make it in business today. She takes what could be a dry-as-dust subject and makes it fascinating and fun. The woman can write! My only complaint is that I wish she had written it sooner."
Dan Holohan, Holohan and Associates
80% of all businesses are either out of business or losing money after a few years of the owner's blood, sweat and tears. My own experiences with my home-based business were awful…until I learned the basics.
Forget "what the market will bear!"
To heck with the "going rate!"
Make sense of budgeting and sales forecasting.
Learn a super simple formula for creating a selling price.
Do what you love and make lots of money!
It's easy, it's fun...It's basic accounting!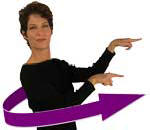 Ellen Rohr struggled with her home based businesses until she learned the stuff in this book (even though she graduated at the top of her class with a degree in Business Administration). She wrote this book to make it easy for everyone to play in the business game. Ellen consults, teaches workshops and writes a monthly column in "Plumbing & Mechanical" magazine…for the small shop owner.

Click Here to Order for just $24.99 Free Shipping!
---
Get this Book for Free with a Coupon at Google.com
NSPG, Inc. PO Box 1168, Manahawkin, NJ 08050
800-841-8542 (Toll Free)
201-767-5520
201-768-6992 (Fax)
info@nspgweb.com