Since 1992

, NSPG has been providing the tools that allow contractors to increase profits and minimize business hassles. With our simple-to-use-tools, you can make being a business owner what you always wanted to it be - successful, profitable and rewarding.
---
OnLine Applications
From time to time we are asked whether we have online versions of our software products. These questions usually arise whenever Google or Microsoft release a new application that is available on line. Our response is that we will offer online versions when they make sense for our users. If you use software to run your business, this is an issue you will need to deal with sooner or later.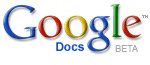 In the July edition of PC Magazine, John C. Dvorak addresses the push toward online applications. He methodically goes through the general arguments for online applications and concludes that they are a step backward for most applications. Here are a few of his points along with our take on how they affect our industries.

1. The Network Sucks. Mr. Dvorak's argument is that networks are slow and unreliable compared to your personal computer. Since the Internet is one giant network, the problems are magnified. Most "business" software is basically a database of some sort that relies on moving data around, a slow or unreliable network can kill your productivity.

2. Industrial Espionage is easy. For a small business, espionage is not the issue with online applications, data security is. Think of how your customers would react if they found out that someone had gotten their information from your online data files. Even if it was not your fault, most people would be very angry that their personal information was revealed. If you follow good security practices, the data on your own computer is much more secure than on a simple password protected online application site.
3. When online software companies go under, so does your software. If your application and data are online, what happens to your business when the company goes out of business or is bought by another company and closed down? Most desktop software should continue to work long after the company is gone.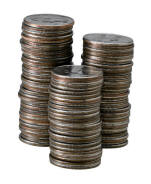 4. Potential for Gouging. Once you have your business running on their software on their computers, they can set any price they want. You're locked into their system, and they can hold your business information hostage.
Mr. Dvorak's take on the online application issue may be a bit extreme, but all of his points are valid. There is definitely additional risk when you lose control of your application and data.
With the current state of technology, online applications should be used for the parts of your business that need to be on line. The online aspect of software that we are all most familiar with is the online update.
For example, all NSPG software can be updated for free on our web sites. This functionality makes sense because it is the most efficient way for most users to stay up to date. The risk is very small since you can back up your current installation, and roll back to a previous version if you want.
Another example of a positive use of online resources is communicating with field personnel. Software packages like our Performance Dispatch Plus (PDP) product have a built in dispatching function that allows you to send the job details via the internet to your technician's cell phone. This can improve productivity by allowing you to queue up several jobs so the technician's down time is reduced.

In order for an online application to make sense, its added benefits must outweigh the productivity, security, and pricing risks. An application that must be available from anywhere makes sense online. If you work with your business applications from one or two offices, private secure networks with ordinary packaged software makes more sense.
So, like all of your business decisions, you need to consider your own situation before you commit your business switch to an online application.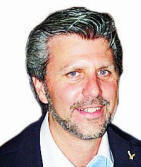 Give Mike Conroy a call to discuss your business, your numbers, or your flat rate books. Take advantage of his experience working with hundreds of companies like your to help you achieve your own business success.
Mike will be attending the Nexstar Money Masters on July 25, and the QSC Power Meeting on July 31, so you can talk to him personally. He always enjoys meeting with business professionals who are interested in creating their own business success.

---
Measure Monthly, Adjust Quarterly
& Achieve Annual Profit Goals
---
Performance Dispatch Plus
Ever wonder how your technicians are really performing? How about your CSRs?
Performance Dispatch Plus has built in tools that let you measure the performance of many parts of your business just by looking at the information you enter as you run your business every day. It's quick and easy.
To see a few short videos of how PDP works, take a look at the demo page.
PDP combines your Customer List with easy to use Dispatch Software, connects to Flat Rate, creates the Invoice, and syncs it all with QuickBooks. Along the way, it remembers everything so you can evaluate and improve your business without retyping anything.
At the end of the day, you can evaluate individual employees or your entire business performance with the built-in reports without retyping any information. Just choose a report, and the information is there.
Most of your daily operations like taking calls, managing estimates, employee scheduling, and invoicing can be controlled in Performance Dispatch Plus to simplify and organize everything you do.
PDP remembers everything so you can evaluate and improve the critical aspects of your business without retyping anything. That saves you time and money, reduces errors, and you can be sure it will get done because it's automatic.
For more information about Performance Dispatch Plus, visit the Performance Dispatch Plus website or call 800-841-8542, and let us show you how our system can work for your business.
---
Finally! Your business can be easier to manage every day.
---
On-Line News

IRS Raises Standard Mileage Rate to 58.5 cents
per mile July 1.
Maryland Plumber's Field of Dreams
In This Issue
Phone 800 841-8542
---
---
The freebie of the month is a web site or product that we feel gives you something worth looking at or using that costs you little or nothing.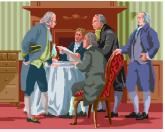 When in the course of human events it becomes necessary for one people to dissolve the political bands which have connected them with another and to assume among the powers of the earth, the separate and equal station to which the Laws of Nature and of Nature's God entitle them, a decent respect to the opinions of mankind requires that they should declare the causes which impel them to the separation.
---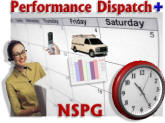 ---
Never spend your money before you have it.
Thomas Jefferson
Middle age is the time when a man is always thinking that in a week or two he will feel as good as ever. Don Marquis
My father taught me to work; he did not teach me to love it.
Abraham Lincoln
Hard work never killed anybody, but why take a chance? Edgar Bergen
It is not enough to do your best; you must know what to do, and THEN do your best.
W. Edwards Deming
Before anything else, preparation is the key to success.
Alexander Graham Bell
You can be young without money but you can't be old without it.
Tennessee Williams
---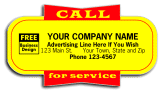 ---