For over a dozen years, NSPG has been providing the tools that allow contractors to increase profits and minimize business hassles. With our simple-to-use-tools, you can make being a business owner what you always wanted to it be - successful, profitable and rewarding.
---
As another year comes to an end, we will take a break from our ongoing business discussions to celebrate the season. Our advertising series will continue next month.
In this issue, we will review a few of the traditional items that we all need to consider as we wrap up another business year. These include last minute tax and business considerations like moving any planned purchases into this year to take advantage of the tax benefits right away.
Everyone here at NSPG would like to wish you all a
Merry Christmas and Happy New Year.
---
Retirement Plan: Make your contributions to your retirement plan. If you don't have one, set one up and fund it. This will not only provide for your future, but could reduce your tax bill for the year. Catch up contributions allow just about anyone over 50 to increase their retirement savings, so be sure to check how much you can save.

Do It Now: If you need a new piece of equipment or new Price Books, get them now. As a business expense, they can reduce your tax bill, and you get the added benefit of working more efficiently now. If you have business expenses that will come due in early January, pay them in December to accelerate the deduction into this year's taxes.

Donate Now: If your business is not a C corporation, any donations you make now will probably reduce this year's tax bill.

Plan Ahead: Review your numbers with your accountant, and get things in order for a fresh start next year. While most accountants know little about the details of your business, they should know how best to set up you financial plans to meet your profit and growth goals.

Crunch Your Numbers: You have another year's worth of financial information that you can summarize in Numbers Cruncher. Do a quick update of your numbers, and you'll be ready to confidently start the new year knowing that your prices are where you need them to be. If you have the latest version of Numbers Cruncher, now is the time to take advantage of the new flexibility to make the numbers match your business.
The cost of your Numbers Cruncher software purchase before the end of the year is probably tax deductible for your business so you can accomplish items 2,4, and 5. You can save money on the software purchase, and make a good start in the new year with accurate, profitable prices.
Be sure to consult your financial advisers before implementing any of these money saving ideas to be sure they apply to your specific circumstances.
---
Christmas and the Trades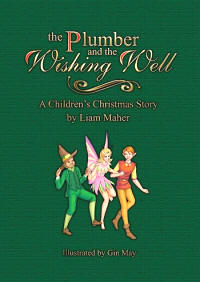 Here's a little e-book that we have highlighted in the past that may have a lesson for many members of the trades. Could it be a fairy tale that warns against Going Broke with the Going Rate?
The Plumber and the Wishing Well
A plumber doesn't have enough money for his children's Christmas presents. His friend, Tupo, discovers a secret wishing well. The wishing well had broken down so it can't grant them their Christmas wishes. Tupo tells them they need a plumber to repair it.
When the plumber arrives to do the job, the little people offer to pay him lots of money that he could use for his children's presents. He is very good at fixing broken pipes and leaking taps but can he repair a wishing well? If he can, everyone, including his children, are going to get their Christmas presents and have their best Christmas ever.
We found the e-book listed here for a 25% discount.
---
Measure Monthly, Adjust Quarterly
& Achieve Annual Profit Goals
---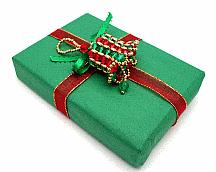 On-Line Resources

Heating Help Forum
Connecticut PHCC has the Christmas spirit.
A Day in the Life of an Electrician
A gift for the special woman in your life.
---
Some e-mail providers consider any e-mail message from an e-mail address not in your address book as "unwanted" or "spam." To continue receiving your NSPG Newsletter in your inbox, please add plumber@nspgweb.com to your address book now. For detailed instructions, click here.
In This Issue
Phone 800 841-8542
---
---
Freebie of
the Month
The freebie of the month is a web site or product that we feel gives you some-thing worth looking at or using that costs you nothing.
There are many free weather sites on the web. Most of them include fancy graphics and thousands of ads. An alternative to these commercial sites is a site that you already pay for, so there are no ads.
The NOAA web site provides detailed weather forecasts and radar information for just about anywhere in the USA.
They provide detailed seven day forecasts in a quick to download and read text format. This is traditional weather forecasting without the clutter of other weather sites.
The NOAA site includes actual local weather readings in many locations plus a weather history for the area. NOAA also provides information on many other weather, climate, and ocean issues on the site.
NOAA is supported by your tax dollars, so you might as well get something for your money. Take a look. It's a very useful free site that really works well.
If you have a favorite Free site, let us know.
nspginfo@nspgweb.com
---
---