For over a dozen years, NSPG has been providing the tools that allow contractors to increase profits and minimize business hassles. With our simple-to-use-tools, you can make being a business owner what you always wanted to it be - successful, profitable and rewarding.
---
Markup vs. Profit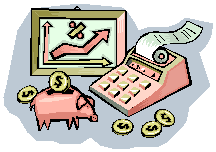 One of the most frequent misunderstandings we encounter while providing support for our Flat Rate and Numbers Cruncher users is the difference between a percentage markup and true profit.
Although this concept is easy enough to understand, it is often miscalculated when quoting a selling price. This small math error may not appear to be significant for a single job, but over the course of a year, the loss in potential revenue may be extraordinary. When quoting a price for either a service job or installation, every contractor wants to make a profit on every job.
For simplicity, let's assume the total costs (Labor, Overhead, and Parts) for a particular job to be $400. With a profit target of 20%, the selling price for the job should be $500.
$400 ÷ 0.8 = $500
Many people would have miscalculated the selling price to be $480.00 ($400 times 1.20). In the miscalculation, the $480 is 20% higher than the job cost. This is called a Markup.
Many T&M contractors use markups to set their material pricing. This allows them to earn more on a job while keeping their hourly rate low. One could also use a markup calculation when creating a Value Price vs. a Standard Price for service agreement customers .
A true profit, on the other hand, is a percentage of the selling price. The selling price will always considered to be 100% of the selling price. Once you have decided on your profit target, the selling price will be based on the percentage difference between 100% and the profit target. In our example above,
100% - 20% = 80%. (80% is the same as 0.8).
Dividing by this difference of .8, the calculation gives you your selling price including your true profit. The easiest way to think of this is to use this formula.
| | | | | |
| --- | --- | --- | --- | --- |
| Job Cost | ÷ | ( 1 - Profit %) | = | Total Selling Price |
| $400 | ÷ | (1 - 0.2) | = | $500 |
The difference of $20 ($500 - $480) does not seem significant if the incorrectly calculated job is only completed once in a year. But, if your business completes this job at 5 times a week, and you have 3 service trucks, your potential for lost income is $15,600 on this job alone. Multiply this incorrect logic to the hundreds of different tasks you complete in a year, and your lost income due to a single math error could be in the tens of thousands!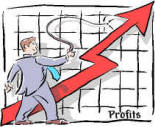 Remember that even if you calculate your profit target properly, the most important calculation, by far, is the determination of your breakeven cost. Your breakeven cost, also known as the total cost for a job, should include all overhead including owner's salary, technicians' salaries, truck depreciation, truck insurance, office/equipment rentals, advertising, etc.
Numbers Cruncher 2.5 provides the tools necessary to calculate your true job costs (including all overhead) and your profitable selling price. The upcoming enhanced Quick Job form will automate the entire process with a few keystrokes.
---
Measure Monthly, Adjust Quarterly
& Achieve Annual Profit Goals
---
Windows Vista
The newest version of Windows was released this week. As with other major operating system upgrades, most technical pundits are advising PC users to wait a while before moving to Windows Vista.
We agree with this advice. Waiting for the first few patches and hardware device drivers to be released makes sense. If you can wait for the middle of 2007 or later, most of the hardware and software incompatibilities will be discovered and dealt with. This will make your transition to Vista much easier.
After all, Microsoft will support Windows XP Pro for another two years and extended support for another 5 years. That should allow plenty of time to make the transition.
---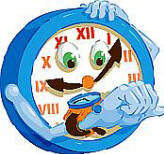 On-Line Resources

Daylight Savings and your Computer
The longstanding formula for when daylight savings time begins and ends has been changed. Chances are that your computer will not be automatically know about the changed dates.
The link above will take you to the Microsoft download site where you can get an update to Win XP to deal with this issue.
---
Some e-mail providers consider any e-mail message from an e-mail address not in your address book as "unwanted" or "spam." To continue receiving your NSPG Newsletter in your inbox, please add plumber@nspgweb.com to your address book now. For detailed instructions, click here.