Since 1992

, NSPG has been providing the tools that allow contractors to increase profits and minimize business hassles. With our simple-to-use-tools, you can make being a business owner what you always wanted to it be - successful, profitable and rewarding.
---
Advertising Ideas


We all know about the standard advertising sources for our industries. From the very expensive "Yellow" books to free word of mouth leads that cost us nothing to generate. This month, we'll take a look at a few low cost advertising ideas that work.
It's almost always more cost effective to sell to an existing customer than to find a new customer. One of the simplest ways to get an existing customer to call is to send out a letter thanking them for their business. A paragraph describing the broad range of products, services, and service agreements you specialize in is a must. Include a section describing an inexpensive but valuable service that you can perform for them. For a plumber, this could be a story about replacing washing machine hoses after one has burst.
The idea of this mailing, and really any advertising is to put your company's name in front of your potential customers in a positive light. Plant the seed that they need to do something now to avoid problems later by using the professional services you can provide.
Another inexpensive advertising method is the business card. You should have professionally printed business cards with contact information, logo, and slogan. You and all of your employees should always have a supply of these with you.
Give them to current customers, prospective customers, anyone who might be or know a potential customer. Be sure your business card logo matches the logo on the letterhead to reinforce your business image.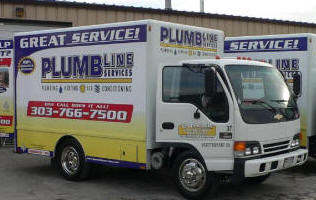 The classic means of advertising for our trades is the side of your truck.
An attractive, simple message with your phone number, company name, and slogan prominently displayed is a must.

In many places, the Internet is a primary source for your potential customers to find you. The days of opening the phone book or even a local paper are over. You need to be available on the net.
In our June 2005 issue, we discussed the Google Local search feature. This is a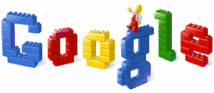 feature that allows you to search for local businesses by typing a trade and a zip code. The number two search engine, Yahoo has a similar service. The question for your business is, "How do we get listed?".
Helping the search engines find you is actually pretty easy. If you're listed in the yellow pages from just about any of the national and most local sources, you're probably in the search system because they have your listing on line. Now, you need to move to the top. To do this, you need to have your company information listed in many places. A quick way to do this is to do a Google local search for your trade in your area. To illustrate, we'll search for Plumbing in the local zip code 07640.
Here's what we get along with a map showing the location of the business. If you click on the more info>> link below the company name, a new window opens that shows any individual listings of the company that Google has found on the Internet.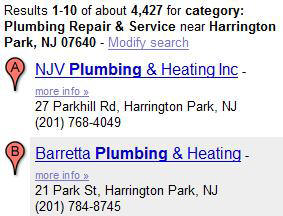 If you click on one of these links, you will see the original site where the company was listed. Many of these sites are free listing services where you can add your own company's information. Look at the top or bottom of the listing site to see if they have an "Add Your Company" link.
Within a few weeks, Google, Yahoo, and the other search engines will be able to include this listing in their search results. The more legitimate listings your company has, the higher up on the search list you will be.
Don't know what to put in your listing? Find a few high quality listings for businesses that are similar to yours, and use them as models for your entry. Be sure to change the listing to fit your individual company with your own words. You should never copy any other listings.
Repeat this process for several listed companies until you have listed your business in all of the local advertising venues you can find. Don't forget that many towns have their own free listings, so go to the local town web site, and sign up. Be sure to list your business' web site address in all of your listings. This will improve your web site's rating on most search engines, and could bring more local traffic to your site.
Here are a few business listing sites on the web. (NSPG has no relationship with any of these sites, and you should check them out before placing your information on them).
www.hire-contractors.com
listings.local.yahoo.com/csubmit/index.php
www.merchantcircle.com
If you're a Bio-Clean distributor, Moen certified, or part of any number of other manufacturer programs, you can get a free listing on the manufacturer's web site that the search engines will find.
I any advertising you so, keep a few basic advertising truisms in mind.
Always have a single, simple message. Most people over 40 will have trouble remembering your company's name, so a complicated ad message will not work.

Be honest. If you say you're company is the best in quality and service, and it clearly is not, advertising will not work.

Make sure your ad looks professional. If you have the tools and the skill, do it yourself. If not pay a professional to do it. The cost will be included in your Numbers Cruncher overhead budget, so spend it to make the sale.

Ask for the sale. Always have your contact information in the ad for potential customers so they know how to take advantage of your offer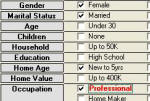 All of your costs and the actual performance of your advertising should be collected and analyzed to identify who your customers are, what they think about your business, and how better to reach them. Numbers Cruncher, Price Guide, Service Score Card, and Performance Dispatch Plus can help you leverage this information to maximize the return on your advertising investment. Use these or any tools you have to be sure that your advertising is working for you. Otherwise, you could be wasting your money.
You can give Mike Conroy a call to discuss your advertising strategy, your numbers, or your flat rate books even if you do not use NSPG products. He always enjoys talking to business owners who are willing to work their way to success..
---
Measure Monthly, Adjust Quarterly
& Achieve Annual Profit Goals
---
On-Line Resources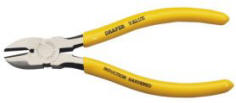 How far do you go for your clients?
---
Some e-mail providers consider any e-mail message from an e-mail address not in your address book as "unwanted" or "spam." To continue receiving your NSPG Newsletter in your inbox, please add plumber@nspgweb.com to your address book now. For detailed instructions, click here.