You Can't Do Everything
Running a business can be overwhelming at times. It seems that there are never enough hours in the day for everything you want to do. Now that the rhythm of the new work year has been established, you should try to take a little time to establish your own priorities.
As a business owner or manager, you can do just about whatever you want, but the time you have for what you want to do is limited. You need to figure out what is most important to you, and what can wait. Spending the time to do this can mean the difference between getting things done, and getting burnt out.
"You can do anything, but not everything." - David Allen
So, how do you decide what to do, and what to postpone?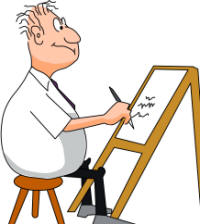 First, write down everything you'd like to accomplish. Don't worry about the details, just consider the goal itself. Once you have the list, read each item out loud to yourself. As you read each item, decide if it still seems important among all the other items you have listed. If not, cross it off. Depending on the length of the list, you may need to repeat this process until you winnow the tasks down to just the most important ones.
Remember that these don't all need to be big items. Something as small as having the company logo repainted on the sign out front or reprinting your price books qualifies if you feel that it's important.
Finally, write down the two lists that you've created. Include the date the item was added to the list next to each item. One list you will begin to implement right now. The other will be the basis for your future progress. Take a little time every week to review your progress, and add new items to the lists. You may want to write down the progress you have made on each item as a way to hold yourself accountable. As you accomplish your highest priorities, you can move items from your future goals onto the current list.
This process sounds simplistic, but the mere act of writing down your goals with their priority and recording your progress changes the process from simply planning to doing. Just as your encouragement of the people who work for and with you can improve their efforts, this process can become a way to encourage yourself to concentrate on the things that really matter.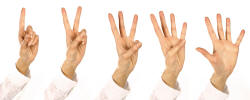 Focusing on your real priorities will keep you from planning to do everything while accomplishing nothing. You will get more done, and feel less overwhelmed by the seemingly endless list of things you'd like to accomplish.
"Half the money I spend on advertising is wasted;
the trouble is I don't know which half." John Wanamaker

Give Mike Conroy a call at 800-841-8542. He can quickly walk you through the business basics that you need to help make your company more consistently profitable, and increase the value of your business. Mike has years of experience helping companies set their own profitable prices, respond to price complaints, track performance, implement and fine tune Flat Rate systems, and improve profitability.
Take advantage of Mike's experience working with hundreds of companies like yours to help you achieve your own business success.

Important Notice!
We have received reports from some of our Flat Rate software users that their Category Books are printing a single blank page. This problem can be caused by another Windows update that was issued recently by Microsoft.
This Microsoft file fault can affect any software that relies on Microsoft programming tools, so you should be aware of this with all of the programs installed on your Windows computers.
We have posted an update that repairs the damage to the Price Guide software here: http://www.nspgweb.com/update/nspgupdate.htm
Please download and install this new Flat Rate update before printing your next set of price books.
NSPG Task Bundles
For several years now, we have been working with our clients to create compact sections of their Flat Rate Price Books that include pages that combine a series of Tasks on a single page that offer their customers comprehensive solutions to their most frequently performed Tasks. These customized book sections provide bundles of Tasks that make it easy for their customers to choose the right solution to common problems which makes closing the sale much easier for the tech.
Even if you do not use our Flat Rate Price Books, with a bit of extra work,
you can implement this type of layout for your own price books.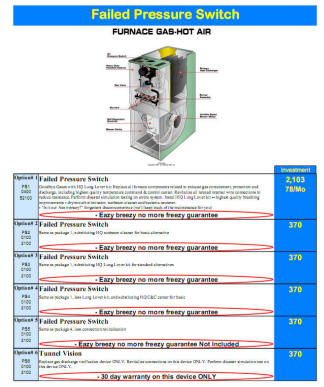 We recently released a new flat rate layout with pre-built Tasks and warranty information for Nexstar members. We worked with the Nexstar coaches to create custom verbiage to be used for a broad range of Tasks across multiple trades. In order to make this new format available as quickly and easily as possible, we now provide the new layout in both our Price Guide software and our custom color laser printed Flat Rate Price Books.
The NSPG Bundle option adds the ability to create groups of Tasks that are printed on a single page. This can be a super sales tool offering all the options that your customers need to choose the solution that is right for them. It includes pictures, long descriptions, a special warranty field, and financing features. All of these features are customizable to allow each user the ability to address their specific business needs.
NSPG Task Bundle Highlights:
Convenient single page layout

Bundle sales text and picture options

Longer, more detailed Task descriptions

Warranty/feature highlight section

Optional Financing Cost information
The NSPG Bundle Package is designed to work along with your standard Price Guides to help your customers make the right choices for many of your commonly used services, and make it easier for your Techs to present the information and close the sale.
If you already know how to create Tasks using the Price Guide, this new layout will be a breeze to implement. If you need a little help, we have a step-by-step guide with illustrations to walk you through the process from start to printing.
Give Mike Conroy a call at 800-841-8542 for more information.
We expect to release a version of the NSPG Flat Rate Bundle layout for all users soon.
---
QSC Power Meeting

Mark your calendars now for Power Meeting XXXVIII – San Diego, CA, March 14-16, 2013.

Special Offer
Free Printed Flat Rate Price Book

Get your own Free Printed Flat Rate Price Book when you order our Flat Rate Software (National Standard Price Guide) through our web store.

Get your first Custom Printed Price Book for Free direct from NSPG with your purchase of NSPG Flat Rate Software.

With NSPG it's easy to Rise Above the Competition. You spend no time printing and binding your books. You spend no time hassling with your local print shop trying to get the quality you need.

At NSPG, We Make It Easy to get your own custom printed Flat Rate Price Book. Just place your software order via our web store at nspgweb.com now. You will automatically receive credit for your free custom color laser printed Flat Rate Price Book.

This is a limited time web store only offer, so don't delay. Click here, and save some money now.

Nexstar Super Meeting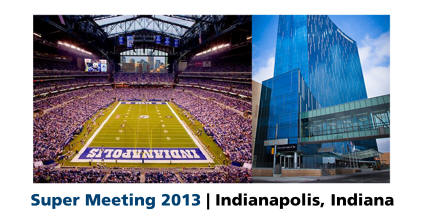 Super Meeting, the crown of Nexstar Network events, is where most members learn how to leverage the newest business trends and opportunities. Members can strengthen their business acumen by attending preconference workshops (held one day before the event) - a great way to jump start their learning and networking.
Many members say that Super Meeting is critically important to the health of their business. It's their opportunity to meet experts that will help them lead successfully, stay on top of current industry trends, receive training that will streamline their processes, and network with the best independent contractors in the business. Contact Lisa Schardt or Bryan Martin to find out more (888.240.STAR).
---
Interesting Online Items

Contractor Sues Over Bad Review
Energy Tax Credits Extended Retroactively