For over a dozen years, NSPG has been providing the tools that allow contractors to increase profits and minimize business hassles. With our simple-to-use-tools, you can make being a business owner what you always wanted to it be - successful, profitable and rewarding.
---
Learning to Profit
Most successful business owners belong to one or more industry related organization that provide learning resources and a support network. The benefits of these organizations go far beyond the business tips and tools they can provide. The opportunity to meet and learn from other successful business people can be a significant resource on the road to business and personal success.

Last month I had the good fortune to attend a seminar sponsored by Nexstar which is one of these industry organizations. Nexstar is a member owned organization dedicated to building relationships among its members so they can help each other apply what successful members have already tested, proven and implemented.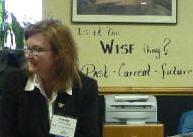 The seminar in Columbia, SC was one of the most successful Money Masters Seminars I have ever attended. The seminar attendees were willing and ready to work with Nexstar to improve every aspect of their businesses and improve their company profits. During the seminar we were privileged to have a tour of Gene Love Plumbing & Electric with Tammy Cagle, the company's owner.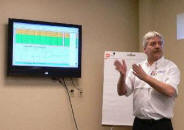 All employees at Gene Love are able to deliver value to their customers since they consistently follow the business concepts outlined in Nexstar's training. The first thing you notice when visiting Gene Love is the extremely positive

attitude towards detailed work and customer service. This commendable attitude has created a profitable, thriving company with a growing customer base, and a high employee retention rate.
Tammy is doing a great job building a company that customers want to use and employees want to work for! Tammy acknowledged how Nexstar's staff, programs, and training techniques have been crucial to her current and continuing success. It was a pleasure meeting the entire Gene Love professional team, and seeing how they make a great company really work.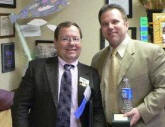 Regardless of what industry organization you choose, the opportunity to learn from your successful peers can be an important in achieving your own business success. I urge you to make finding and joining a high quality industry organization a priority for your business development. If you need a bit of help getting started, give us a call and we'll help you find an organization that may fit your needs.
---
Measure Monthly, Adjust Quarterly
& Achieve Annual Profit Goals
---
On-Line Resources

Nexstar Network
Plumbing Heating Cooling Contractors Association
American Society of Plumbing Engineers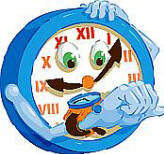 Daylight Savings and your Computer
The longstanding formula for when daylight savings time begins and ends has been changed. Chances are that your computer will not be automatically know about the changed dates.
The link above will take you to the Microsoft download site where you can get an update to Win XP to deal with this issue.
Improperly located ancient latrines found using Dead Sea Scrolls.
---
Some e-mail providers consider any e-mail message from an e-mail address not in your address book as "unwanted" or "spam." To continue receiving your NSPG Newsletter in your inbox, please add plumber@nspgweb.com to your address book now. For detailed instructions, click here.