Since 1992

, NSPG has been providing the tools that allow contractors to increase profits and minimize business hassles. With our simple-to-use-tools, you can make being a business owner what you always wanted to it be - successful, profitable and rewarding.
---
Customer Loyalty in Hard Times


Jim Cramer on CNBC has mentioned his "Danny Meyer Hospitality Index" more than once in the last few weeks. This is essentially a group of stocks in companies that have built their business brand on high quality service that leads to high customer loyalty. These companies include Apple, Google, Southwest Airlines, Costco, and Whole Foods. So far, these companies have outperformed the usual low cost picks in a down economy. Rather than cutting costs and reducing service quality, they have maintained their business philosophy, and have been rewarded with only small drops in business levels.
These companies reflect the trend for successful service businesses. Building a company that offers higher quality at a profitable price has been a successful strategy in just about every market. Even in the current market, businesses that sell quality seem to have higher customer loyalty, and have been able better maintain their sales.
Even a business based on high quality must recognize the current market situation. What they need to do is maintain is their perceived superior level of service while intelligently cutting costs. In a tight market, the things that your customers perceive as high quality are often not expensive to provide, and could even cost nothing.
Using a system to assure that your customers know when your tech will be there can cost little more than the hit-or-miss "systems" used by your low price competitors. Once your system is set up, it costs little to run. Let me describe what I'm talking about.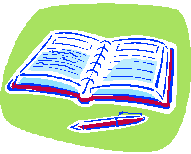 Many companies are now instituting a system similar to the doctor's office model. The day before the appointment, the office contacts the customer and reminds them that the tech will be there during a specific time window the next day. They confirm the general nature of the work to be done, and what the customer will need to supply. This includes things like access to the site, and putting the dog in a separate area.
They let the customer know that they will receive a call the next day to confirm the arrival time of the technician. This reduces the feeling by the customer that they are being inconvenienced by waiting for an uncertain arrival of your technician.

A multi-contact system like this adds very little to the cost of each service call, but can pay big dividends in customer loyalty. Combining this with other low cost details like clean shirts for your technicians, booties and/or carpet runners to keep the job site clean and job site clean up, plus a high level of competence on the job, all combine to create the impression of a high quality business. Most of your customers will interpret your extra efforts as a sign of respect that they will reciprocate in the form a loyalty to your business.
Building customer loyalty will benefit your business just the way it benefits the big companies mentioned by Cramer.

Building customer loyalty can involve a list of everyday principles that most successful businesses utilize. The two illustrated above, communication and customer service, are just the start. Communicating with your customer base should not be limited to specific service calls. You need to keep your name in front of them on a regular basis. Newsletters, reminder cards, calendars, emails, and whatever works for your business are critical.
Doing the little extra things to meet your customers' needs will be remembered. People remember being treated well.
Some of the other tools for building customer loyalty include:
Employee training. Train your employees in how to interact with your customers. Give them the tools they need to give your customers what they want.

Give them a reason to call. Good-customer discounts, extra "free" services like safety inspections, and seasonal specials can all prompt your customer base to call you now and keep you in mind in the future.

Reliability. If you say you're going to be there, be there. No one wants to do business with a company they can't count on. Your business needs to be the opposite of the stereotypical cable guy. Be there when you say you will, and do the job right the first time. If there is a problem, communicate. Let them know the tech will be late, and let them know it bothers you that your business has let them down.

Be an expert. Customer loyalty relies on the confidence your customers have in your business. Show them that you know what you're talking about. Little things like pointing out how they can save money with the new stimulus rebates is not only a good sales tool, but it shows that you know what is happening in your world. Make it easy for them by providing literature that explains exactly how it works.

Here's the government site that details the latest energy tax credit information.
http://www.energystar.gov/index.cfm?c=products.pr_tax_credits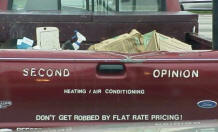 Difficult times require belt tightening by everyone. They also provide an opportunity for any company that is dedicated to growing larger through a high quality and high value model. Customer loyalty, that can help carry a business through a downturn, is built using this model. Low prices alone do not build loyalty, and may hurt a business' prospects during a downturn.
If your customer buys on price alone in good times, what will happen when times are tough?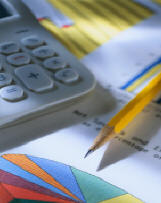 By all means, Crunch your Numbers to be sure your prices are as low as possible while making a profit. But you may want to recognize a slow down as an opportunity to put in place the systems you need to build customer loyalty.
If you have fewer calls now, use the extra office time to set up an improved system for communicating with your customers. If you have fewer service calls, use the time to train your technicians to present your own high quality service model to your customers.
View slow times not only as a challenge to be overcome, but as an opportunity to build for the future. Now is the time to get your numbers right, print your new flat rate books, and implement those ideas you've been working on.
- - - - - - -
Give Mike Conroy a call to discuss your business, your numbers, your performance benchmarks, or your flat rate books. Take advantage of his experience working with hundreds of companies like yours to help you achieve your own business success.
---
Measure Monthly, Adjust Quarterly
& Achieve Your Annual Profit Goals
---
---

On-Line News

Interactive Kohler Toilet Demonstration
Electrician Is an Electric Car Dealer Too
---
Call 800 841-8542 today to learn about our
easy, no interest, multi-payment plans for NSPG software products.