In 1992

, NSPG released Numbers Cruncher, our Break Even Calculator. This was followed by our Flat Rate Price Book product line. With our simple-to-use-tools, you can make being a business owner what you always wanted to it be - successful, profitable and rewarding.
---
Intelligent Pricing
In good times and bad, any successful business must price its services properly. This means you must take into account not only what it costs to provide the product or service, but you must take advantage of your own market conditions. This will allow you to maximize profit while remaining price competitive.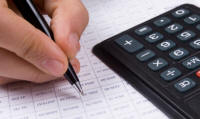 In this post, we'll review some of the basics of calculating your breakeven, and then take a look at adjusting your price to meet market conditions. Even though Numbers Cruncher users get these numbers automatically, it never hurts to review the basic concepts.
Breakeven Cost Per Hour
Your Breakeven is the total of all your business costs divided by the total number of hours that you bill your customers.
1. Overhead plus Labor cost = Total Business Costs
2. Hours billed to your customers = Productive Hours.
Total Business Costs can be easy to determine, but often it is harder than it should be. If you have a good accountant, he may be able to generate a report for you that lists everything you need. Or, if you use an accounting program (if you have it set up right, and if you know how to do it) you can generate your own report that will list and total all of your costs. Otherwise, start with your business checkbook and - using pencil and paper or a spreadsheet program - manually add up all of your expenses. This total is your Overhead cost.
The time period you use should be selected so you are sure to capture all of your costs. Some costs, like insurance and membership dues, may only happen once a year, so don't forget them.
For Numbers Cruncher users, this the process of finding your Overhead that happens when you fill in the Budget form.
Next, total up all of your field employee costs. This includes salaries, benefits, taxes, bonuses, etc. Add this number to your Overhead costs to get the Total Business Cost.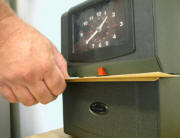 Next you will need to total up all the hours for your field employees that were billed during that time period. This is your Total Productive Hours. If you use time cards, this could be an easy task. Or, if your invoices include a billed time factor, review them, and add up the hours billed. If you are using NSPG Flat Rate, your Tasks have a time factor built into them, so your invoices will allow you to know the amount of time billed on each job.
Here's how you get your Breakeven Cost per Hour from the Total Business Costs and Productive hours that you calculated using the methods mentioned above. Divide your Total Business Costs by your Total Productive Hours to get your Breakeven Cost per Hour.
Breakeven = Total Business Costs ÷ Total Productive Hours
Remember that Productive hours are the hours you actually bill to a customer. They are NOT the numbers of hours you pay your field employees for. If you are doing service work, it's just about impossible to bill 40 hours in a 40 hour week. Most well run companies bill between 20 and 25 hours in a 40 hour week.
Set Your Selling Price
To set your selling price, you need to add your profit to your Breakeven Cost per Hour. Here's how that is calculated.
Selling Price = Breakeven ÷ (1 - Profit%)
Let's say your Breakeven is $200.00/hr and your profit target is 20% (see Numbers Cruncher example below). Here's how the Selling Price calculation would look:
Selling Price = $200 ÷ (1 - 0.20) = $250.00
This would yield a 20% profit of $50 per productive hour. You should check and adjust this number on a regular basis. Your costs change regularly, so you need to be sure that your Selling Price continues to yield the profit you expect.


Please use your own numbers and not these examples.
Whether you use a spreadsheet, pencil and paper, or Numbers Cruncher, you MUST accurately set your own selling price. Understanding how it works will allow you to make the right decisions on setting your prices at a level that covers your costs and earns you the profit you need to stay in business and serving your customers.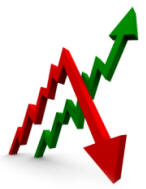 For almost all of your services, the Selling Price you calculate will work for you. Depending on your particular market, some jobs could be priced to earn a higher or lower profit.
Most of us can easily recognize the circumstances where you need to lower your profit percentage to be competitive. Creating a "loss leader" to get in the door for a low skill, high competition service can be a good business decision. As long as you continue to communicate with your customer list, a low profit initial sale can lead to a long term relationship with the customer.
The flip side of this scenario is the rare occasion in which you are able to earn a slightly higher profit on a job because of your specific market and the nature of the service.
For example, installing a new technology energy saving device that requires extra skill and knowledge may earn you a higher profit percentage than a standard product. Earning a bit more for the skill required and the job complexity is only reasonable. Choosing a higher profit percentage for these jobs provides the extra profits you need to continue your training efforts that allow you to handle the latest technologies.
Accurately calculating your break even, and accurately calculating your selling price on a quarterly basis will assure that you remain profitable. As your Business Costs and your Total Productive Hours change, you must reset your selling prices.
In today's fast moving economy, you should recalculate your numbers on a quarterly basis. Some companies even make adjustments monthly. Choose how often you need to reset your prices, and stick to it. A few dollars lost on each job ticket can add up to a losing year.
NSPG software tools can help you quantify what it costs to run your own successful business. Knowing your numbers so you can properly price and sell your services is critical if you are going to build your own profitable, high quality business.
- - - - - - -

Give Mike Conroy a call to discuss motivating your employees, creating your own market niche, selective discounts, loss leaders, your numbers, your performance benchmarks, or your flat rate books. Take advantage of his experience working with hundreds of companies like yours to help you achieve your own business success.
Measure Monthly, Adjust Quarterly
& Achieve Your Annual Profit Goals
---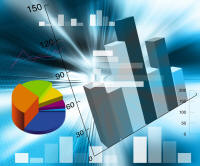 Kiplinger's forecast for 2010 is for 3% GDP growth. This is a very slow rate following such a steep decline. It probably means that the recovery is fragile, and will take longer than expected to bring the economy back where is was just few years ago.
Industry suppliers continue to announce price increases for a broad range of product lines. Latest increases we have seen range from five to six percent.
---
---
Interesting Online Items

Towering Retrofit
Freakonomics of Service Warranties
Electrician's Green Opportunities
---

Call 800 841-8542 today
to learn about our
easy, subscription plans for NSPG software products.