For over a dozen years, NSPG has been providing the tools that allow contractors to increase profits and minimize business hassles. With our simple-to-use-tools, you can make being a business owner what you always wanted to it be - successful, profitable and rewarding.
---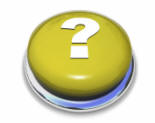 Not Just Flat Rate Questions
As we support our Numbers Cruncher and Flat Rate users, certain frequently asked questions become apparent. Some of these questions are directed toward a specific NSPG product, but the concepts can be applied to most businesses. Here's a sampling of a common question stream that leads to some answers that any service business can use.
How Many Price Columns should I use in my Price Guides?
Keeping it simple is key. Some of the most successful contractors have moved to using just one price column, and most use just two columns.
Why would they do this?
Showing one price is less confusing to your clients and your techs. Making your sales process and training easier and more effective.
What about overtime rates?
This brings us back to Numbers Crunchers, and how you calculate your breakeven. The key is to accurately allocate the productive hours for each tech. For example, if you use 20 productive hours weekly, and your tech works overtime and brings in additional hours. Your profits can increase substantially. This can be simulated on the Numbers Cruncher Analysis form.
What about Add-on repairs?
Here's what we have found. Our clients who have removed Add-ons and moved to one or two column pricing have NOT experienced lower tasks per call performance. However, they have experienced higher average sales and increased profits. Why do you assume your client expects a discount because you are performing more than one task? Do not assume your client requires a discount to make the sale. Make a change and track your results.
How can we Increase our Tasks per Call number?
Arm your technicians with a checklist of common jobsite repair targets, and have them ask questions.
Mrs. Jones, would you like me to check your other two toilets for water leakage?
Has anyone visually inspected your washer hoses? They have a tendency to balloon out and burst as they age. Would you like me the check them for you now?
Mrs. Jones has anyone inspected your water heater? As your heater ages, it may be showing signs of fatigue. Would you like me to inspect it for you now?
To encourage your techs to follow your extra repair checklists, you can run a monthly contest for the Tech with the highest task per call average for the month.

Remember that your experience can help your client avoid an unexpected emergency. Your expertise and professionalism can protect your client's home from the damage that can be caused by the failure of old and worn out equipment. You can save them time and money if you just communicate the potential problems.
There's no need to sell anything. When you honestly inform your clients about the potential hazards along with the solutions you have to offer, the decision to make the purchase from your company is easy. Increasing your task per call average can be a win-win situation.
---
Measure Monthly, Adjust Quarterly
& Achieve Annual Profit Goals
---
On-Line Resources



The Freight Source
Many of us have to ship or receive items that are too large or expensive to use a general delivery service like UPS. The Freight Source can help with these large shipments by consolidating your shipment with other less than truckload shipments to get a better price.

New Energy Efficiency & Solar incentive programs.
---
Windows Vista
The newest version of Windows was released two months ago. We are advising our users to wait a while before moving to Windows Vista. Waiting for the first few patches and hardware device drivers to be released makes sense. If you can wait for late 2007 or later, most of the hardware and software incompatibilities will be discovered and dealt with. This will make your transition to Vista much easier.
Microsoft will support Windows XP Pro into 2009 and extended support for several years more. That should allow plenty of time to make the transition.