Since 1992

, NSPG has been providing the tools that allow contractors to increase profits and minimize business hassles. With our simple-to-use-tools, you can make being a business owner what you always wanted to it be - successful, profitable and rewarding.
---
Making the Sell
Tough economic times make effective selling by your techs more important. Giving your customers the information they need to make an intelligent choice about your services - also known as selling - makes sense in a down market. The benefits begin with selling your techs on the value of selling.
One of the big problems that many service companies have is convincing their techs to sell your services to your customers. Some techs feel that their job should deal solely with fixing the problem, and that "selling" alternative solutions is unfair to the customer. In reality, the companies with the highest customer satisfaction tend to be the ones that offer their customers multiple choices for how to solve their problems.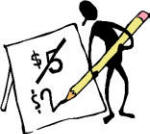 The non-seller technicians tend to hold to the idea that the lowest cost solution is always the one the customer is looking for. They think that offering higher value / higher priced solutions through an established sales process is not what the customer needs.
In a few cases, this is true. Some people are always going to look for the lowest price regardless of the long term cost. And when you run into this type of customer, you should always give them what they want if it makes sense from a quality standpoint.
Making an inexpensive repair on a system that is bound to fail again shortly may not make sense for your company. In a case like that you have two options. You can point out that the customer risks further problems, and then do the inexpensive repair if that is their decision. Or you can explain the risk in the low cost solution, and walk away from the job.
Most customers will choose a solution that they feel offers the highest value. Cost is a factor,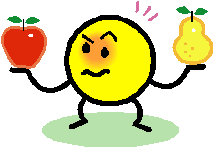 but they want to balance the dollar cost against the long term value of the solutions you can offer. And that is just what selling is in the service industry. You give information about the alternative solutions that may offer more value to the customer, so they can make their own informed decision.
If your non-selling tech needs any convincing about this, just send him to any mall in America. They will find many stores selling clothing for prices that range from the reasonable to the ridiculous. Then take a ride to the nearest Wal-Mart or Target. If everyone wanted to pay just the lowest price, the mall would be closed and replaced by the Wal-Mart.
People buy what they want for their own reasons. If you don't present them with the available options by "selling", they won't know their options. They will be forced into buying whatever solution the non-selling tech offers, or they will buy from a competitor who offers them higher perceived value.
During economic slowdowns like we are experiencing now, this non-selling sentiment grows. Techs want to offer the lowest cost solution to save the customer money because of the constant bad economic news. In many cases, this is just the opposite of the correct solution. With all the bad mortgage news these days, many people will decide to stay

where they are rather than move. They may be more willing to spend a little bit more for higher quality products and services for their home or business. They view it as an investment in comfort in uncertain times.
If the tech does not let the customer know all of the options available, the customer cannot make the decision that is right for

his particular situation. Normal selling for your technicians in most cases should be a no pressure presentation of the options that your company can offer to solve the customer's problem. Then the customer is free to decide how to proceed.
If you can get your non-selling techs to understand

this, you may be able to get them to follow your company's sales procedures on a regular basis. They will see an improvement in their dollar sales amounts, and will probably see an improvement in customer satisfaction. Everyone wins. The customers get to choose the value options that make sense to them. The tech improves his sales numbers. And the company improves its bottom line.
The choice is yours. You can hunker down and hope you make it through any slow down in your area by competing on price, or you can compete on the idea that your customers will be happier making their own decisions.
You can give Mike Conroy a call to discuss your business and sales strategy, your numbers, or your flat rate books. He always enjoys talking to business owners who are willing to work their way to success.
---
Measure Monthly, Adjust Quarterly
& Achieve Annual Profit Goals
---
NSPG News
Over the last few weeks we've released new free updates to our National Standard Price Guide software. These updates included new reports in response to customer requests.
One of these new reports is the Apprentice Certification report. This report allows you to print out a listing of Tasks to be completed and reviewed by a supervisor. This report is designed to allow you to track the performance of an apprentice or new hire. This will allow you to be sure that they are performing up to the quality standards you have set for your company.
We have also added a new print option for select Parts reports that allow you to choose just Parts used in active Tasks. This can reduce the size of your lists and allows you to focus only on the Parts that are used the most.
Another new report is the Parts Price Updater. This reports allows you to print a list of your active Parts with spaces to write current pricing and other locally supplied information. This report will allow you to keep your prices up to date without the cost of a paid pricing service. Some supply houses will even fill in your numbers for you on this report, so you can easily use your own office staff to keep your prices current with your suppliers.
Next time you download a free update, take a look at these new reports to see if they are something that will work for your business.
---
On-Line News

Lucky Plumber
This is not how to close the sale.
Innovative recruitment program
He did not want the incident to interfere with the sale.

And you're proud of your new truck.
---
Some e-mail providers consider any e-mail message from an e-mail address not in your address book as "unwanted" or "spam." To continue receiving your NSPG Newsletter in your inbox, please add plumber@nspgweb.com to your address book now. For detailed instructions, click here.