In 1992, NSPG released Numbers Cruncher, our Break Even Calculator. This was followed by our Flat Rate Price Book product line. With our simple-to-use-tools, you can make being a business owner what you always wanted to it be - successful, profitable and rewarding.
---
WOW
Finding high quality employees, and motivating them to perform consistently well is a never ending challenge for all businesses. Inspiring a group of employees and managers to high level performance on a regular basis is a challenge for even the most successful companies. What techniques can you use to inspire people who range from managers who work in an office all day to techs who work in sometimes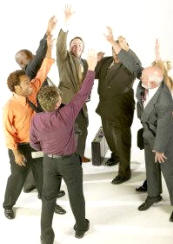 unpleasant conditions, and everyone in between? And, where can you find people who are ready to work as part of a team to consistently achieve your company's goals?
Many large companies are looking to a surprising source for people and management ideas to improve the performance of entire organizations. Your company can probably take advantage of some of these ideas if you are willing to forget some of the things we think are true about who we hire and how we lead them.
Let's start with a description of an organization that develops these types of highly motivated and organized individuals. This description is from someone who is a mid to low level member of one such group.
Depending on the mission, our group includes up to 40 people. We are led by a person who has the ability to recruit, train, and lead us. He chooses and trains people with the proper skills and experience for tasks that range from menial to highly technical, and he positions us so we can effectively perform our assigned tasks. He has to be able rely on every member doing his job, so we must all be motivated to achieve the goals of the group. The leader monitors all activities to be sure that everyone is performing as expected.
The members of the group have spent time, as much as years in some cases, amassing the skills and tools needed to complete our part of the task. Each member understands that his part is important to the overall success of the mission no matter how small or large his part is.
What this description leaves out is that all of the volunteer members of these groups are highly motivated even though the tangible personal rewards for success are very small.
This description of a dedicated, skilled group working together toward a common goal matches what most successful businesses strive for.
So, in what unexpected place are large corporations looking for these types of employees and managers?
The online game called World of Warcraft.
Some divisions of IBM have begun to embrace computer game playing employees and managers. With strict guidelines delineating the split between work and play, the skills that games teach can be effectively harnessed to produce productive employees.
"World of Warcraft produces tremendous leadership skills among players. It teaches you how to evaluate risk, build teams for specific tasks and it also teaches individuals not to over react if they are not selected for a specific task."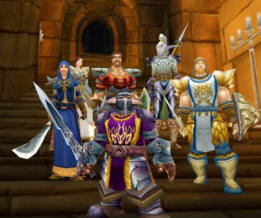 Surprisingly, the game played by over 10 million people, imitates real world organizational challenges with an overlying fantasy element. Players willingly spend many hours learning new skills which enable them to participate in ever more complex challenges, and they do it just to earn the recognition of their peers.
This system of rewarding performance with recognition of achievement is used by most successful service companies. The dollar cost for this type of reward system is modest, but it does require an openness about company business that is difficult for some to achieve.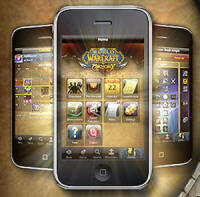 Next month we will discuss how schools and businesses are using these concepts to motivate for success. You may be able to take advantage of these techniques to improve not only your business success, but also improve the job satisfaction of your team.
A successful business that is known for high quality service and value is built upon the skills and enthusiasm of its employees who interact with their customers every day.
NSPG software tools can help you quantify what it costs to run your own successful business. Knowing your numbers that you can use to motivate your employees and properly price and to sell your services are critical if you are going build your own profitable, high quality business.
- - - - - - -

Give Mike Conroy a call to discuss motivating your employees, creating your own market niche, selective discounts, loss leaders, your numbers, your performance benchmarks, or your flat rate books. Take advantage of his experience working with hundreds of companies like yours to help you achieve your own business success.
Measure Monthly, Adjust Quarterly
& Achieve Your Annual Profit Goals
---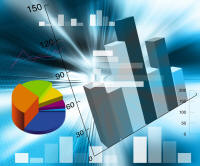 Consumer spending continues to slowly rise while incomes stays flat. Disposable income rose slightly in February due to reduced taxes. The consumer will not significantly increase spending until income begins to grow at a higher pace.
Industry suppliers continue to announce price increases for a broad range of product lines. Increases we have seen recently range from six to fifteen percent.
---
---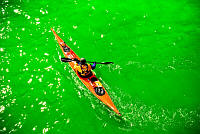 ---

Call 800 841-8542 today
to learn about our
easy, subscription plans for NSPG software products.