For over a dozen years, NSPG has been providing the tools that allow contractors to increase profits and minimize business hassles. With our simple-to-use-tools, you can make being a business owner what you always wanted to it be - successful, profitable and rewarding.
---

Better Than Average?
Most business owners work in almost complete isolation from their colleagues. They have no idea how they compare to their competitors in anything but price. Sales, profits, benefits, etc. are all unknowns. While it's now easy to track you own business performance, how you measure up against other businesses is a mystery.
There are many sources for this type of information, but they often cost too much or are too complicated for a normal business person to use. So, we thought we'd take a look at a few industry statistics that may relate to your business. All numbers relate to the United States, and reflect information that is at least two years old. (Do not use any numbers here to run your own business. You must find and use your own numbers).
There are over 5 million corporations in America. They range from small Chapter S to multi-nationals. There are about 55,000 Plumbing, heating, and AC contractors with total sales of about $75 billion. When you include the partnerships and sole proprietors, total sales are almost $100 billion. Sales by all electrical contractors are about $75 billion.

OK, those numbers are so big they really don't relate to any individual business. For some businesses, it explains why it seems like there's competition around every corner.
So what do the numbers say about individual companies and even employees?
Based on census questionnaires, there are over 800,000 people working in Plumbing and HVAC, and almost 650,000 in Electrical. The average sales per employee in a Plumbing or HVAC business is about $112,000. In Electrical, the average is about $101,000. So, an average company with three techs, an office employee, and a manager, your gross sales should be over $500,000.
Of course this assumes you're running an average business. If you live in a high or low cost area, your numbers could vary significantly. Also, being average in these businesses is not necessarily a good thing. The net profit numbers for Plumbing, HVAC, and Electrical corporations are less than 5%.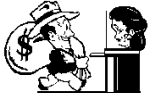 Being an average business will get you about the same return as a one year CD. For all the work and risk involved in running your business, a reasonable return should probably be higher than what you can get in a CD.
You might think these profitability numbers are not much higher than many large corporations. So what's the problem? In general, large corporations with low profit margins increase their value by getting larger every year. Traditionally low margin businesses maintain their investors by adding locations, increasing their service areas, and generally adding to the "value" of the corporation in ways that are not directly seen as profit.
So, the average Plumbing, HVAC, or Electrical business can maintain itself with these low annual profits only if the value of the company continues to increase. This increase adds to the annual profit earned to make the business a good financial investment. If you can sell the business at some point to cash in on this constant growth, the average 5% profit business makes sense.

Here's where the average business runs into trouble. In previous newsletters, we have looked at what some businesses are actually selling for. 30 year old businesses with $500,000 in annual sales going for $250,000. If they're lucky they can get some reasonable amount for the company's trucks and stock. 50% of annual sales is not an unusual selling price for a well run company.
So, the value of the growth of this 30 year old company is about $8,000 per year. Not much to retire on.
So what's the point of looking at these numbers with such a depressing conclusion?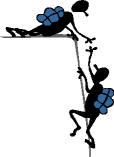 The point is that your business does not have to be average. You can use the resources that are readily available to you to become an above average company. Previous newsletters have highlighted associations, web sites, books, and even software companies that can help you step up the level of your business. Small changes each day can add up to big results in a few years.
You can make your company more efficient. Tweak your rates so you can hire and keep better techs. You can expand into new, higher profit markets. You can set up processes that will improve your techs' sales efficiency. Constant small improvements can make a big difference.
---
Measure Monthly, Adjust Quarterly
& Achieve Annual Profit Goals
---
On-Line Resources

End of a 1400 year old Business
So you want to keep your family business alive across generations. Here's a company that achieved that goal over centuries.

Plumber Burns Down Mansion
Think your employees are causing you headaches? They're not as bad as you think.
What's your policy on side jobs?
Now it's even easier for your techs to find side jobs. What's your policy? Do you even have one?

---
Windows Vista
The newest version of Windows was released two months ago. We are advising our users to wait a while before moving to Windows Vista. Waiting for the first few patches and hardware device drivers to be released makes sense. If you can wait for late 2007 or later, most of the hardware and software incompatibilities will be discovered and dealt with. This will make your transition to Vista much easier.
We have completed the transition of Numbers Cruncher and National Standard Price guide for use on Vista machines. So, if you feel you must use Vista, our products are ready.