Since 1992

, NSPG has been providing the tools that allow contractors to increase profits and minimize business hassles. With our simple-to-use-tools, you can make being a business owner what you always wanted to it be - successful, profitable and rewarding.
---
Long Term Rewards


If you ask a small business owner why he decided to start his own business, one of the most frequent responses you will receive is, "to be my own boss." This desire to do things your own way, the right way, is what drives many of us to start our own business. Once the business begins to grow, and we begin to add employees, the downside of being the boss quickly become apparent. Managing the business is not as much fun as being the boss.
This is why many successful small businesses bring in professional managers to run the day-to-day operations when they reach sufficient size to support it. We often show the details of an upcoming Nexstar seminar in our newsletter. One of the recurring features of these seminars is a visit to a successful local shop. Many of these successful companies have something in common - professional management. These visits invariably highlight the ongoing benefits of hiring a professional management team.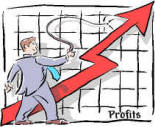 Once you have managers in place, the owner is free to plan and direct the growth of the business. The owner can work on the business and can be removed from the day-to-day concerns that can take up so much time and cause so much aggravation. It also allows the owner to have more free time. The business does not need to consume a huge portion of his personal life the way an owner managed business can.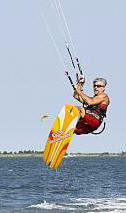 The desire to regain some personal time is often the driving force that propels one or two truck operations to grow larger. Once a certain threshold is reached, dedicated management becomes an affordable option. The owner, who often starts out working in the field, can move to more managerial tasks. Ultimately the daily management responsibility can be shifted to company employees as the business grows. So, the value of the business grows in terms of profitability and recovery of personal time for outside interests like family and hobbies.
This is not the only benefit of a professionally managed organization. Ask small business owners to look at their company and decide what the most valuable thing about it is, and you'll get a variety of answers. The employees, the customers, the skills, the trucks and equipment, and the reputation all come to mind. The one thing missing from most responses is the business itself. A well organized, professionally managed company can be worth far more than the individual parts.
At some point, just about every owner will want to sell the business. This can happen when the owner decides to retire, or to just move on to another business. Selling an owner managed business can be very difficult, and is almost always far less lucrative than selling an employee managed business.
If you plan to sell your business someday to recover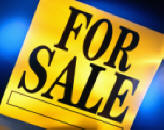 the value you have built up over the years, you have three options. Sell it to a family member, to a new outside owner, or sell it to your employees. No matter who you sell it to, a valuable company will require some type of financing. Most commercial financing sources will require a "stand alone" business that is not tied to the owner/manager who is leaving. Without this financing option, the business will sell for less.
An even bigger consideration is that the value of your business will be considerably higher to a potential buyer if the owner is not the key employee. Why buy a business that will immediately lose a key player in the day-to-day operations? That's a risk any potential buyer will try to avoid. Professional management will allow you to separate the company from the owner. The value of the company stands alone. When the business owner decides it's time to sell, a professionally managed business will yield the highest price.
If your business is growing, or you plan for it to grow in the future, keep in mind the benefits of hiring a professional management team. The immediate benefit is that the owner can take the time to plan the growth of his professionally managed business long. He can also take the time to enjoy a life outside of the business. The 24/7 stress of running the business is not a requirement for ownership. And when it comes time to sell, the extra value will be a reward for years of effort.
Even in difficult times like today, it pays to take some time to plan for your business' future. Plan your budget to allow for the growth you need to get your business where you want it to go.
You can give Mike Conroy a call to discuss your business, your numbers, or your flat rate books. He always enjoys talking to business owners who are willing to work their way to success.
---
Measure Monthly, Adjust Quarterly
& Achieve Annual Profit Goals
---
Performance Dispatch Plus

Performance Dispatch Plus (PDP) makes running your business easier and more organized.

PDP combines your Customer List with easy to use Dispatch Software, connects to Flat Rate, creates the Invoice, and syncs it all with QuickBooks. Along the way, it remembers everything so you can evaluate and improve your business without retyping anything.

At the end of the day, you can evaluate individual employees or your entire business performance with the built-in reports without retyping any information. Just choose a report, and the information is there.

Most of your daily operations like taking calls, managing estimates, employee scheduling, and invoicing can be controlled in Performance Dispatch Plus to simplify and organize everything you do.

PDP remembers everything so you can evaluate and improve the critical aspects of your business without retyping anything. That saves you time and money, reduces errors, and you can be sure it will get done because it's automatic.

For more information about Performance Dispatch Plus, visit nspgweb.com or call 800-841-8542, and let us show you how our system can work for your business.
Ask about our Special Introductory Pricing!

---

1. Billable Hours Sold
2. Time In Field
3. Close Ratio
4. Tasks per call
5. Ave Sale per Invoice
6. Ave Sale per hour
7. Total Sales
8. Net Profit%
9. Net Profit Dollars
10. Billable Hr Efficiency

Finally! Your business can be easier to manage every day.
---
On-Line News

Happy Birthday PHCC

A century of first hand Electrical history.
Local Electrician License may finally happen.
In This Issue
Phone 800 841-8542
---
---
The freebie of the month is a web site or product that we feel gives you something worth looking at or using that costs you little or nothing.
Microsoft Live Maps service competes with the current leading mapping service - Google Maps. They both offer street maps, directions, traffic mapping, local business services.
Like Google Maps, Microsoft Live Maps offers a satellite view. It also offers a "Bird's Eye View." This is essentially a low level photographic view of the map. This view can be zoomed in-and-out and rotated. For even more detail in some locations, you can download the Virtual Earth extension. This adds improved 3-D views.
Some of these views are truly amazing. The details are fine enough to see the people in the photos. For the map challenged, these low level photographic maps can make navigating to new locations much easier. Here are a couple of locations to illustrate the details that you can see.
Pheasant Run Resort
Minnesota
Jersey City, NJ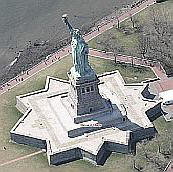 They probably even have close ups of your house.
If you have a favorite Free site, let us know.
nspginfo@nspgweb.com
---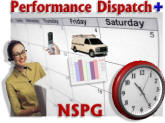 ---
There is scarcely anything in the world that some man cannot make a little worse, and sell a little more cheaply. The person who buys on price alone is this man's lawful prey.
John Ruskin
Nothing is really work unless you would rather be doing something else.
James M. Barrie
Another flaw in the human character is that everybody wants to build and nobody wants to do maintenance.
Kurt Vonnegut
In business you get what you want by giving other people what they want.
Alice Foote MacDougall
Our business is to have great credit and to use it little.
Thomas Jefferson
---
---
Some e-mail providers consider any e-mail message from an e-mail address not in your address book as "unwanted" or "spam." To continue receiving your NSPG Newsletter in your inbox, please add plumber@nspgweb.com to your address book now.