Since 1992

, NSPG has been providing the tools that allow contractors to increase profits and minimize business hassles. With our simple-to-use-tools, you can make being a business owner what you always wanted to it be - successful, profitable and rewarding.
---
Take Advantage of Free Online Marketing
Over the last few years, your marketing options have multiplied almost as fast as the national debt. Almost all of these new options are technology related which has limited their effectiveness for many markets. This situation has changed recently, and Internet based marketing is becoming much more effective for just about any company.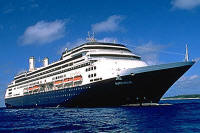 So what makes us think that the Internet is becoming a primary vehicle for reaching a broad market? One of our employees here at NSPG recently took a cruise on a Holland America ship. What he saw on that trip confirmed two interesting concepts that we have long held. The first of these is that there are many free online opportunities to market your company that will actually reach your target market.
Until recently, reliably reaching the over 40 market via the Internet was unreliable at best. The over 50 online market was very small. So how do we know that this has changed? One bit of evidence of the changing online landscape was obvious on the cruise.
As with most cruise lines, Holland America offers educational lectures during its cruises. These lectures are typically about the history or geography of the places the ship will visit, and are just given a couple of times during the cruise. This cruise was different. Every day of the cruise, a Microsoft representative taught courses on Internet access, blogging, and uploading and storing pictures on the web. These lectures took place at least four times each day.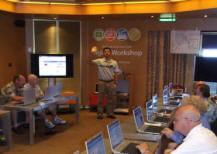 So, you have a ship filled with people who are closer to 75 than to 40. How many people would show up for these classes? Unexpectedly, it looked like most classes were full. The modern computer lab with at least 20 computers and a projection system was filled with retired people learning to use the web just like their kids and grandkids. This shows the increasing breadth of the online market. It's not just kids and geeks anymore.
For most companies who want to reach this huge market, there are free and low cost steps that can be accomplished very quickly to be sure your company can be seen.
First, start with the giants - Google, Yahoo, and Microsoft. Each of these companies has millions of users, and will put your information out there for free. Here's where you can go to submit your business to these giant sites:
Google Local Yahoo Local Microsoft Live Local

There are a number of "Yellow Pages" type of listing services on the web. These sites are more limited than the generic search sites. They have the advantage of being shown on the giant's search sites, so they can multiply your web presence.
Localeze is a company that sells listing to other sites, so one entry can give you multiple exposures in your target area. SuperPages YellowPages

The fastest growing segment of FaceBook and MySpace users are over 40 year old women. They sign up to reconnect with their past and to communicate with their current friends and colleagues. You can set up a company page on each of these services that highlights your business and especially your service area as a way to connect with this growing market. You can register here:
MySpace FaceBook



Many associations and trade groups like Nexstar and QSC provide member listings for consumers. Take a look at the website for any association you belong to to see if they can send some business your way.
Finally, having even a small web page for your company can really pay off. You can link from most of the local listings to your web site to allow potential clients to learn more about your company. Having a web site can also improve your placement in the searches your client do. Many of the local listing companies, Yahoo, and Microsoft offer inexpensive web hosting that typically costs less than $10 per month. Most hosts provide template based page construction, so setting up your page can be easy.
Drumming up business using low or no cost on line tools makes sense for most companies. With the broadening of the market to all age and income segments, it would be a mistake to ignore the Internet in your marketing plans.
By now you may be wondering what the second things is that we took away from the cruise experience. On Holland America, as with most cruise lines, they add a gratuity to your bill for every day you are on the ship.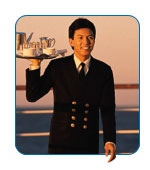 Most employees on cruise ships are almost ridiculously friendly and helpful. Given the long hours, it's hard to believe that they can perform so well. Another well known fact about cruising is that a large majority of the people on cruises are over retirement age.
The power of good service was illustrated in a very vivid way on this cruise. On top of the automatic $11/person/day gratuity, many passengers actually tipped individual crew members personally at the end of the cruise. "Fixed income" passengers voluntarily paid more for excellent service! The superior service they received on the cruise was worth more to them. In fact, there was a rush on the last day of the cruise to book again with Holland America.
Free online advertising can be a way to reach your target market of clients who are willing to pay for the superior services your company provides.
---
National Standard Price Guide & Numbers Cruncher Hints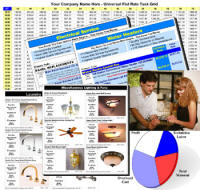 Both the Price Guide and Numbers Cruncher have a button to easily send us your data files with just a couple of mouse clicks.
For the Price Guide users who want to have their Flat Rate Books printed by us, this is the easiest way to get your data files to us. You can also use this button to get your file to us to take advantage of our data evaluation services.
A single click on the Send File button will compress your data file and send it to our secure support server. No fighting your email attachment limits or trying to figure out how FTP works. Just click and go.
Getting your data to us for your custom printed books, and the Premium Numbers Cruncher Review Service has never been easier.
- - - - - - -
Give Mike Conroy a call to discuss your business, your numbers, your performance benchmarks, or your flat rate books. Take advantage of his experience working with hundreds of companies like yours to help you achieve your own business success.
---
Measure Monthly, Adjust Quarterly
& Achieve Your Annual Profit Goals
---
---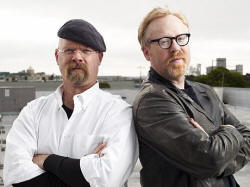 Interesting Online Items

Waste Heat to Electricity
Find a NATE Certified Contractor
Does Daylight Savings Save Energy?
---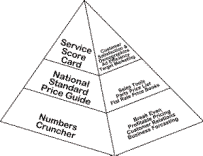 Call 800 841-8542 today
to learn about our
easy, subscription plans for NSPG software products.