In 1992, NSPG released Numbers Cruncher, our Break Even Calculator. This was followed by our Flat Rate Price Book product line. With our simple-to-use-tools, you can make being a business owner what you always wanted to it be - successful, profitable and rewarding.
---
Motivate for Success
Keeping employees motivated is a never ending battle for all businesses. Even the best managers and employees can begin to drift if they are not constantly being engaged in the company's mission.
Last month we discussed how some companies are using techniques learned from video games to motivate their employees. Many service companies that we work with have been using these same techniques for years that large, high tech companies are just discovering now.
How do you set up a system to keep everyone doing their best?
For business success, you need to have highly engaged employees who understand and want to work towards the company's goals. This is facilitated by committed leaders, clear communication with and buy-in by employees, and a company culture that values high performance.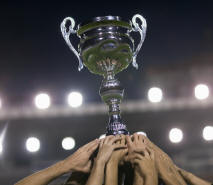 The key to creating this culture of success is to provide employees with consistent feedback on their performance and a clear link between their performance and compensation. Compensation should be viewed as a combination of pay, benefits, and internal recognition. Positive feedback and being part of a group that values your contributions are powerful motivators.
Many young people (mostly men under 35) have already been trained to perform in this type of environment. Millions have spent years of their lives playing on line games for the sole reward of the prestige they earn. The games have clear short and long term goals, and the players who contribute to achieving these goals are rewarded immediately.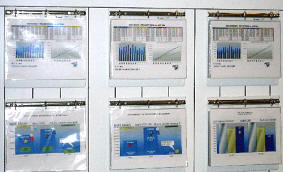 A company that incorporates a rewards system for its managers and employees that combines clearly stated performance goals and rewards for all employees can thrive with old and young employees because just about everyone responds to this type of system.
The added bonus in today's younger employees is that they may have already been trained to respond to this management technique before they come to your company. It turns out that they may not have been wasting their time sitting in front of the computer playing games.
Over the years, we have seen these rewards systems in action at a number of successful businesses. It takes a commitment by management to fully implement, but is fairly easy to administer once it is set up.
Make it very clear what the expectations are with regards to performance; provide clear feedback so that everyone understands where they stand and so they know what they need to do; immediately reward superior performance; give every employee the tools to excel.
- - - - - - -

Give Mike Conroy a call to discuss how to set up a system to motivate your employees no matter how old they are. Take advantage of his experience working with hundreds of companies like yours to help you achieve your own business success.
Measure Monthly, Adjust Quarterly
& Achieve Your Annual Profit Goals
---
Nexstar Scholarships


The Nexstar Legacy Foundation announced their 2010-2011 scholarship award winners at Nexstar's Owners' Spotlight Series in Clearwater Beach, Florida on March 20th. Seven students will receive scholarships ranging from $1,000 - $6,000 to pursue education in preparation for careers within the plumbing, HVAC and electrical industry.
"The mission of the Nexstar Legacy Foundation is to give back to an industry that has been so good to us," said Scholarship Committee Chair Julie Wieman of MacGregor Plumbing & Heating.
Scholarships are awarded based upon merit chosen by a scholarship selection committee comprised of industry leaders. The scholarship program is the major gifting program of the Foundation. The largest annual award is the Frank Blau, Jr. Award of $6,000.
Since its inception, the Nexstar Legacy Foundation has awarded over $84,000 in scholarships.
Apprenticeship - $1,000
James Fingerman, San Diego, CA
Sponsored by Anderson Plumbing, Heating and Cooling El Cajon, CA
Technical College - $2,000
Kal Gossett, Corning, NY
Lincoln Deitrick, Zanesville, OH
Four-Year College - $3,000
Sarah Masters, Allendale, NJ
Sponsored by Martin Masters Plumbing Midland Park, NJ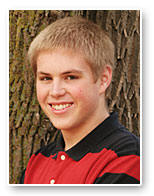 Graham Thurber, Topeka, KS
Jesse Thornburg, Cambridge, MA
Frank Blau, Jr. Award - $6,000
Andrew Deckert , Green Bay, WI
Michigan Technological University
Sponsored by Drucks, Menasha, WI
---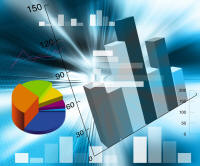 UPS saw its first year over year daily volume increase in more than two years last quarter. International shipments were up significantly more than domestic.
Industry suppliers continue to announce price increases for a broad range of product lines. Increases we have seen recently are around five percent.

---
---
Interesting Online Items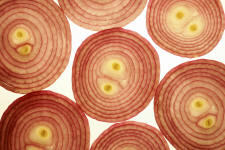 Lead Regulations Updates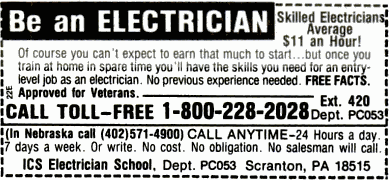 Popular Science June, 1983
---

Call 800 841-8542 today
to learn about our
easy, subscription plans for NSPG software products.