Last month we discussed responding to customer complaints and using a complaint as an opportunity to build customer loyalty. A business should not wait for an opportunity to garner customer loyalty. It must be an every day goal that is built into how you do business. Here are a few tips for reaching that goal.
Strive to Give Consistently Good Service
Most businesses these days know that being consistent in your service offerings and pricing is one of the reasons that Flat Rate Price Books make sense. Providing consistently good service is critical to maintaining and growing your customer base. Having a customer who does not feel that he got the same level of service from you as a friend or neighbor did, jeopardizes your relationship with both customers.
Show your Customers that You Know Who They Are
Simple things like knowing when their last service call was, and what the problem was can mean a lot to your customers. Remembering their names, and the names of other people in their lives can turn your business relationship a bit more personal. You become the one they call first when they need help.
An easy way to promote this type of connection when you have thousands of customers, is to keep notes about the customer in your database. When you transmit the dispatch ticket, include a couple of personal details. This makes it easy to remember names and dates, and can make the customer more at ease with your business.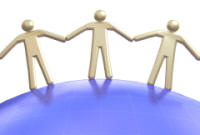 Implement a Referral Program
Word of mouth is often the most effective form of advertising for small businesses. Leaving a card with a small percentage or dollar discount can spur your loyal customers bring in new customers for your business. Make it easy for your customers to give referrals, so they have no excuse not to do it.
Treat Your Employees Right
Happy employees who feel engaged in your business are much more likely to treat your customers right. An employee who views his role as simply an employee, and not a valued part of a team, is more likely to view interacting with your customers as a nuisance than an opportunity.
Everyone Can Become a Frequent Flyer
Getting current customers to call again is often much less expensive than finding new customers. Pass along some of those savings to your repeat customers to keep them coming back. Giving a small discount or free gift to frequent customers can make them feel good about doing business with your company, and can help cement the relationship.
In most markets, you have a large number of competitors. Offering a high quality, reliable service experience is not enough to keep your customer base growing unless you can spread the word. Why not have you customers help? Making a coordinated effort to establish and maintain a high level of customer satisfaction can be just what you need to improve the effectiveness of your marketing efforts, and build a stronger customer base.
If you do build a great experience, customers tell each other about that. Word of mouth is very powerful.
Jeff Bezos, CEO Amazon.com
---


Give Mike Conroy a call. He can quickly walk you through the business basics that you need to help make your company more consistently profitable, and increase the value of your business. Mike has years of experience helping companies set their own profitable prices, respond to price complaints, track performance, implement and fine tune Flat Rate systems, and improve profitability.
Take advantage of Mike's experience working with hundreds of companies like yours to help you achieve your own business success.

---
Click Here to Crunch your Numbers Today!
---
Special Offer: Free Printed Flat Rate Price Book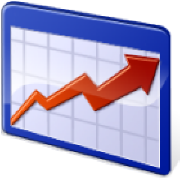 We have decided to extend out special Free printed Flat Rate Price Book offer to anyone who orders our Flat Rate Software (National Standard Price Guide) through our web store.
Get your first Custom Printed Price Book for Free direct from NSPG with your purchase of NSPG Flat Rate Software.
We make it easy to Rise Above the Competition.
You spend no time printing and binding your books. You spend no time hassling with your local print shop trying to get the quality you need.
At NSPG, We Make It Easy to get your own custom printed Flat Rate Price Book. Just place your software order via our web store at nspgweb.com now. You will automatically receive credit for your free custom color laser printed Flat Rate Price Book.
This is a limited time web store only offer, so don't delay. Click here, and save some money now.
---
Special Offer

Call 800 841-8542 today to learn about our affordable, no interest, payment plans for NSPG software.

Quotations
There is no expedient to which a man will not go to avoid the labor of thinking. Thomas A. Edison

There's no secret about success. Did you ever know a successful man who didn't tell you about it? Kin Hubbard

You can't build a reputation on what you are going to do.
Henry Ford

A girl phoned me the other day and said "Come on over, there's nobody home." I went over. Nobody was home. Rodney Dangerfield

It's always helpful to learn from your mistakes because then your mistakes seem worthwhile. Garry Marshall
---
The Economy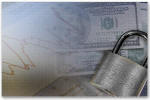 Midsized firms project sales increases of 7% this year. This level of growth means that hiring will not accelerate any time soon without a boost in demand. The uncertainty about healthcare is a major concern for midsized businesses. This uncertainty will probably remain until well after the elections in November.
While the US continues to grow slowly, Great Britain slipped back into recession powered by large cuts in government spending and firing of 6% of government workers over the last few years. There are more cuts planned.
---
Energy Blog