Since 1992

, NSPG has been providing the tools that allow contractors to increase profits and minimize business hassles. With our simple-to-use-tools, you can make being a business owner what you always wanted to it be - successful, profitable and rewarding.
---
Hard Choices


"Two Southern Arizona plumbing contractors filed for bankruptcy protection this week as demand for their services dwindled amid the recession". This is how a story began in the Arizona Daily Star this week. Over the last year, your local paper has probably carried similar stories. We are all trying to survive the longest, steepest downturn since 1981. For most businesses in most markets this means one thing - it's time to make hard choices.
Running a business is all about making choices, but for many managers, this is the first time they have had to make choices that could determine the survival of the business. At NSPG, we are well aware of the situation around the country because we work on a daily basis with companies to review and adjust their pricing model and their price books. We get to see, first hand, the effect that the current market has on individual companies.
In fact, we are seeing more of what is happening to many companies because the tough times have inspired many to contact us to do their financial reviews now, rather than wait for the regularly scheduled time. Our most proactive clients want to be able to respond to the crisis with real information rather than just cutting blindly and hoping for the best.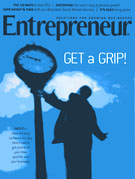 Over the years, we have always promoted the business philosophy of high quality service over low price. In normal economic times, this is the key to building a self-sustaining profitable business. A recent article in Entrepreneur magazine highlighted this idea. When your customers are confident about their financial situation, the quality/price balance usually favors the company that provides more bang for the buck. People are willing to pay a bit more to get the level of service and quality they deserve.
In many markets, these are not normal economic times. In many areas of the country, even the most successful companies are having trouble holding the line on price and profitability. Many companies are being forced to choose between holding their profit level, and holding on to key employees or even just keeping the doors open.
The first response to any business slowdown is to cut expenses. This may progress from eliminating perks and benefits for employees and culminates in eliminating employees and selling trucks and equipment. The idea is to get small enough to survive.
In past downturns, the best companies were able to ride out the worst of the economy and benefit when the recovery came. They could pick up quality used equipment and hire the best employees from their struggling competition. For many parts of the country, that ability to grow during a downturn is not possible today.
The Dilemma
1.Price
2.Service
3.Quality
Pick two.
Many strong companies are, for the first time ever, cutting their profit rate just to keep the company together. They have made the judgment that no matter how much marketing they do, they cannot bring in enough work to maintain the key components of their business. So many companies are competing for fewer jobs that it seems that everyone is discounting to bare bones levels.
So, many of the most successful companies that we work with are reviewing their numbers with Numbers Cruncher looking for savings anywhere they can be found. When we review their numbers, the conversation always turns to cutting profit to remain competitive and keep their employees.
For most successful businesses, the idea that they would cut their profit target or even eliminate profit by charging just the level they need to breakeven is very hard to swallow. They know that the profit they earn every year is what keeps their business in business. Without regular profits, company growth is impossible. It is very difficult for a business to exist for long term if it is not growing. But tough times require tough choices - benefit cuts, trimming employees, and cutting profits may be the only choice in today's market. Growth will return as long as the company can survive.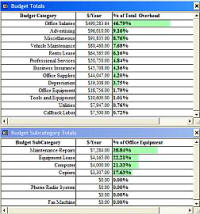 If you find your business in a competitive market where you simply must cut your prices to compete, do it. But, do it the way successful businesses do. Crunch your numbers at least monthly to be sure that your lower prices are at least high enough to breakeven. Setting your prices too low could put you on a slow motion path to bankruptcy.
Once you have reset your prices, you need to sell more efficiently so you can win as many jobs as possible. If you use a flat rate book, take advantage of the three price column format. You can tailor your price columns to offer a low price while maintaining the opportunity to sell at your preferred profit level.
Offer your customers a bare bones choice to compete on price, but continue to offer higher quality/service choices. As you know, not all of your customers consider price the primary factor in their purchase decisions. So, take advantage of your price books to offer a full range of options, and let your customers decide which fulfills their needs. This will give you the tools you need to compete on price while maintaining the quality options your customers need with the prospect of the profit you need.
If you need help with your numbers, give us a call. Our experience could save you from making the wrong assumptions and setting your prices too low for sustainability. If you need to set up your price books to offer the ch
oices that match your own market conditions, we can help.
---
National Standard Price Guide & Numbers Cruncher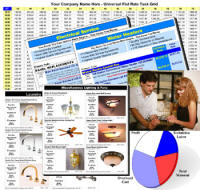 If you use Numbers Cruncher or the Price Guide software and would like to have us review your data, you can easily send us your information with just a couple of mouse clicks.
For the Price Guide users who want to have their Flat Rate Books reviewed and/or printed by us, this is the easiest way to get your data files to us. You can also use this button to get your file to us to take advantage of our data evaluation services.
A single click on the Send File button will compress your data file and send it to our secure support server. No fighting your email attachment limits or trying to figure out how FTP works. Just click and go.
Getting your data to us for your custom printed books, and the Premium Numbers Cruncher Review Service has never been easier.
- - - - - - -
Give Mike Conroy a call to discuss your business, your numbers, your performance benchmarks, or your flat rate books. Take advantage of his experience working with hundreds of companies like yours to help you achieve your own business success.
---
Measure Monthly, Adjust Quarterly
& Achieve Your Annual Profit Goals
---
---
Interesting Online Items


This Plumber's on a Streak
---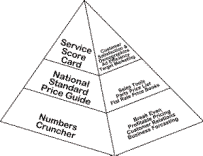 Call 800 841-8542 today
to learn about our
easy, subscription plans for NSPG software products.