For over a dozen years, NSPG has been providing the tools that allow contractors to increase profits and minimize business hassles. With our simple-to-use-tools, you can make being a business owner what you always wanted to it be - successful, profitable and rewarding.
---
The Present and The Future


We recently attended one of our employees daughter's graduation from high school. It included the usual speeches about the future and all the things they will accomplish. The underlying theme was: Go to college; Get a good job; Make lots of money. Since over 90% of the students are planning on going to college or into the military, just about everyone seems to agree.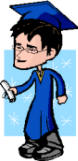 A few things came to mind when we considered the new graduates' situations. First, how will they pay for it? Only a small number of them will get significant scholarship help - even the valedictorian did not get into her first choice college. With colleges costing between $10,000 and $50,000 per year, the kids probably won't be paying for it themselves. Hopefully mom and dad have been saving for this day.
So, why invest up to $200,000 in their education? For the same reason we invest in our businesses and careers. When our kids graduate from college with a high quality degree backed by solid internship experience, their market value and salary increase. Likewise, having higher skill levels and offering a higher level of service allows a business to charge more. When you offer better quality and higher levels of service, you will be able to make more profit (and probably be able to afford to send your kids to college).
When our kids go to college to improve their skills and potential earnings, we applaud them. So why do many in the business criticize the successful, high value, high profit companies when they do the same thing?
Another thought that occurred to us at the graduation was the prospects for the kids who were graduating from the technical high school. Our local vo-tech is now a stand alone school, so the kids learning trade skills spend more time in school and less time commuting between schools. What are their prospects?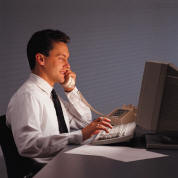 There are still hundreds of jobs that have median salaries that can match many college type positions. They all involve their own special skills and training that warrant the salaries. Of these well paying, in demand jobs, Plumbers and Electricians are always highly placed. With a median salary of about $42,000, they compare well to many college based careers. And, with growing demand, job security in the trades can be higher than most white collar jobs.
We all know that there is more than one path to follow in life and in business. For most people and businesses, success rests on a solid foundation of skills and abilities that translate into something of value. A good education, either in college or in a trade, combined with some real world experience can translate into a decent living. A business based on skilled workers and value added services can translate into a highly profitable company.
For examples of the dollar payoff for college, take a look at this article.
http://nyjobsource.com/2007.html
For an example of the payoff in business, read this article about Applewood Plumbing on page 66 of the June 2007 P&M Magazine, or here: http://tinyurl.com/2pgfxg
The average service tech at Applewood Plumbing, Heating, and Electric earned $87,000 last year. Most college graduates don't make that much!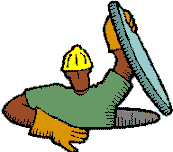 Want to know where there might be job openings or business opportunities?
Here's an interesting web site that lists the number of plumbers relative to the local population. The lower the number, the fewer plumbers in the community.
http://www.citytowninfo.com/employment/plumbers-and-pipefitters
For example, in Utica, NY, the median salary is $45,000 and the ratio is 0.3. This indicates that there may be a need for more plumbers in this rural part of New York state.
Here's a similar listing for Electricians.
http://www.citytowninfo.com/employment/electricians
We wish good luck and success to all the graduates and to all of us who are learning what we need to be successful every day.
---
Measure Monthly, Adjust Quarterly
& Achieve Annual Profit Goals
---
On-Line Resources


"We sell the best - and service the rest."
A fitting memorial for a pioneer.
Ratatouille and Department of Energy
Use the tips here to sell your services.
Solar Energy for Commercial Facilities
"Free" hot water and AC too.
Farecast
In time for the summer travel season, a tool that checks for the best air fares and predicts if the price will do up or down after you buy.