Since 1992

, NSPG has been providing the tools that allow contractors to increase profits and minimize business hassles. With our simple-to-use-tools, you can make being a business owner what you always wanted to it be - successful, profitable and rewarding.
---
This and That
After several months dealing with the weighty issues of the economy, this month we'll take a break and just offer a few bits of news and information you might be able to use, or that might give you something to think about.
The SBA wants to give you an interest free loan for up to $35,000 to help you pay any current business loans you have. The idea is that the loan will free up your cash flow for a year, so you can put the money to use building your business. Then you have five years to pay back the loan interest free.
To qualify for the program: you have to have made a profit in the last two years; have suffered a financial hardship (this includes a business slow down); have business related loans that you are paying back now; and have sufficient cash flow to pay back the loan.
Now $35,000 is probably not going to turn around a business that is failing, but it might free up enough capital to retain key employees for the next year, or let you buy that new piece of equipment you need to take advantage of new opportunities.
You can find the details at the SBA website.
---
You can get an idea of how bad the economy is where you are by a quick look at the AP Economic Stress map. As you might expect, the areas with the fastest growth over the last decade are faring the worst. Places that rely on manufacturing have also been hard hit. Energy, farming, government, and tourism rich locations seem to be doing the best.
So, if you live in a town near a military base in a state that produces oil, you could be having a pretty good year compared to the rest of the country.
---
The news for business owners and managers is that stress created by economic worries will affect you, your employees, and your business. It's important to maintain a balance in your life for the boss and all members of your business team. Economic stress can affect everyone, and it can affect the bottom line for your business.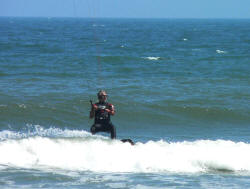 Taking the time to be sure that your employees are not too stressed out to perform up to your established standards can be time well spent.
A Gallup survey taken in April showed that most small business owners and managers are working more hours now with almost 25% working 70 hours or more per week. Most still find time for outside interests like hobbies and volunteer work.
Many business owners are reluctant to spend their time and money on the things they enjoy outside of the business. They feel that putting all their energy into the business is the only way to continue their success and keep their business profitable.
For some this may be the way to go. But for most people, you have to spend a bit of the money you have earned once in a while. Experiencing the rewards you have earned can build the desire to earn more. If all you do is work and save, your motivation and enthusiasm for your business can fade.
---
Fixing Web Email
Numbers Cruncher and National Standard Price Guide have automatic email contact links built into them These links are used for general support, as well as letting us know when you register your software or upload a data file to our secure server location. With the explosion of interest in web based email services like Gmail, many users do not have a default email program set up on their computers. This makes it impossible for any application, including ours, to automatically create and send support emails.

The solution for Gmail users is to install a tiny program available from Google called Gmail Notifier. This little application let's you know when you receive an email in your Gmail account. It also provides a way to set up Gmail as your default email application.
Your computer will use it whenever you click on an email link, or whenever an application needs to create a support request for you. It turns Gmail with its incredible spam filters into a "standard" email application on your computer. Installation is quick and easy.
You can find out all you need at this Google location: http://mail.google.com/support/bin/answer.py?hl=en&answer=10966


Yahoo Mail users can use the instructions here: http://help.yahoo.com/l/us/yahoo/mail/classic/settings/settings-10.html
For NSPG software users, this will let you send us your data files, or request support from within our applications with just a couple of mouse clicks.
For the Price Guide users who want to have their Flat Rate Books reviewed and/or printed by us, this is the easiest way to get your data files to us. You can also use this button to get your file to us to take advantage of our data evaluation services. Just click and go.
Getting your data to us for your custom printed books, and the Premium Numbers Cruncher Review Service has never been easier.
- - - - - - -
Give Mike Conroy a call to discuss your business, your numbers, your performance benchmarks, or your flat rate books. Take advantage of his experience working with hundreds of companies like yours to help you achieve your own business success.
Measure Monthly, Adjust Quarterly
& Achieve Your Annual Profit Goals
---
---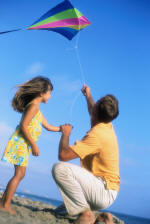 Interesting Online Items

Selling Solar on the Web
---

Call 800 841-8542 today
to learn about our
easy, subscription plans for NSPG software products.