For over a dozen years, NSPG has been providing the tools that allow contractors to increase profits and minimize business hassles. With our simple-to-use-tools, you can make being a business owner what you always wanted to it be - successful, profitable and rewarding.
---
New Competition - Your Response


Last month we discussed a topic that frequently comes up during quarterly Phone Review sessions with Numbers Cruncher users. Price competition is becoming a real concern for even the most successful businesses. Once you have measured the changes in your business performance, calculated your new breakeven, and ordered your new Printed Price Books, what comes next?
If you have a temporary lower close rate due to price competition, you need to increase the number of calls you get. That way, even if you close a lower percentage, you can maintain your technicians' productivity at a profitable level. So, you need to get that phone ringing. When you interact with your customer base, you need to project a professional image and make them an offer that will get them to choose your company.
Here are a few tips to get you started in the right direction.
Free: Give your potential customers something for free. It can be a free safety inspection, a 90 day membership in your service club, a free water alarm with every water heater install, or anything that is appropriate to your business. The idea is to invest a little bit to reap a big reward. Once they see how good your service is, you open the door to more business.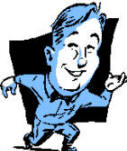 Offer Great Service: Even when competition gets a little tougher, give your customers more than they expect. Great service will earn you word of mouth business that is even more important than ever. Make sure your techs know what you expect from them when they interact with your customers. A sullen or obnoxious tech can ruin your reputation.
Upsell: Great service and a great customer experience naturally feed into the upsell. If the customer called to fix a leak in a clearly outdated fixture, offer to replace it instead. Highlight the added benefits of replacement like improved performance and reliability, and longer warranties. An upsell can be a create a win-win situation. Again, a little bit of technician training can lead to big results.
Know your Customers: Your customers don't view your business and the services you provide that way you do. In order to earn their trust and their business, you need to know what they're thinking. Develop a standard set of questions that your techs can use to draw the customer out, and learn what you need to do to satisfy them. This will allow the technician to respond with the solution that will earn the job, and get it done the way the customer expects.
Stress: Your customers don't want to see you, ever!


To most of them, their mechanical systems are a complete mystery. This means that when they have to call you, they already have a problem. They're stressing out about the problem because they don't know how things work. They don't know how to fix it, or what it should cost.
It's your job to let them know that you can make the problem go away, and that you're not going to take advantage of them. Projecting confidence, competence, and general good will, can relieve their stress. At that point, they can make the decision to have you do the job.

Close the Deal: Your techs must be able to get the customer to agree to have the work done. This can be as simple as writing up the work order projecting the confidence that it is the right thing to do. A two or three sentence script can help your tech to naturally transition into the work order phase, and make the decision easy for the customer.
Don't Give Up: We all know that your techs will not close every sale. Let them know that it's OK to lose one now and again. Track their performance, and use the numbers as encouragement for your top performers. Use the numbers to identify anyone who does not sell as well, and do a little extra training to get them more comfortable with your sales process.
All of these tips are designed to improve the numbers of calls you get, and improve your close rate and invoice total when you do get the call. They are designed to yield positive results over the long term by improving your company's reputation and improving the skills of your employees.

The bottom line is that the business is changing every day. You need to be aware of the changes and make adjustments to meet the new challenges. Using proven techniques to improve customer acquisition, technician close rates, and your company's reputation can help you weather the times when competition grows and the market slows.
Knowing your numbers, and keeping control of your costs can help you in good times and bad. The numbers will even tell you where you need to make changes and improvements by refocusing your attention on the parts of the business that need it most. Preparation and training can improve your business performance in any business climate.
---
Measure Monthly, Adjust Quarterly
& Achieve Annual Profit Goals
---
On-Line Resources

Solar Opportunities
The need for trained solar power installers will grow rapidly over the next few years. This may be a real opportunity for your business.
Student of the Year
Yes, the trades are viewed a bit differently in other countries.
Forced Air vs. Radiant
The never ending debate may be settled soon..