Since 1992

, NSPG has been providing the tools that allow contractors to increase profits and minimize business hassles. With our simple-to-use-tools, you can make being a business owner what you always wanted to it be - successful, profitable and rewarding.
---
Do You Know Where You're Headed Today?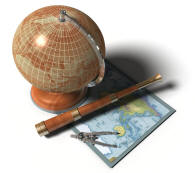 Every once in a while we encounter a business manager who seems to have done everything right, but can't seem to get his sales to where they need to be. Whenever this happens, we almost always hear that the fault lies with their prices. They always believe that they are charging too much even though they seem to have done all the right calculations.
Sometimes they focus all of their attention on the price in their flat rate books as if the book itself was the cause of the problem. Sometimes they blame their well trained technicians for not selling. So, instead of stepping back and taking a good look at their situation, they print new books with unprofitably lower prices. Or, they push their employees to sell higher priced equipment to try to increase profitability.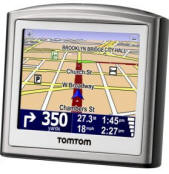 The solution is often found not with the numbers or the techs, but with the manager. A successful manager needs to always know where the business stands right now, and the direction the business needs to go. This two part process is similar to how a GPS guides you to your destination in your truck. The GPS always knows exactly where your vehicle is, and the progress it is making. Once you enter your destination, it can guide you there.
Most managers have gotten very good at setting the profitable destination for their business. It's knowing where they stand now that is hard to see without the right tools and techniques. There are some numbers that you just have to know to be sure that you are heading in the right direction.
Some of the numbers that a good manager needs to know include their technicians' average close ratio; their average sale and invoice total; their average productive hours sold. These numbers and many more affect and reflect the performance of your business. They need to be used throughout your operation from your pricing to your staffing and inventory.
Without knowing these key performance parameters for the business, the manager is trying to navigate without enough information. Take one of the easiest to understand items listed above: average productive hours sold. If you are not actively tracking this number for your business, your prices are wrong.

Searching trade publications for information on average productive hours can yield a wide variety of numbers for different trades. Most publications seem to recommend that you use an industry average when setting your prices. One of the most prevalent numbers we found was 65% productivity. The means that your tech would have to be billing out about five hours and 15 minutes each eight hour day.
So, if your business is lucky, and you have super productive techs, your prices could be correct using this rule of thumb 65% productivity number. This number could work for a new construction type business, but it is way too high for most service businesses who struggle to reach 50% productivity. Remember that vacations, holidays, lunches, and breaks can eat up as much as 20% of a technician's time.
The vital point is that many managers do not know the critical performance factors for their business. Even though there are business tools that help to measure these factors, most businesses do not use them. They end up closing their eyes, and hoping they are headed in the right direction. They believe that their prices are too high, or their techs have forgotten how to sell, or it's just a down market.
The cost of not knowing how your business is really performing can affect more than just the numbers part of the business. For example, if you do not measure your tech's performance, they can't know how they are doing. They will tend to focus on the last job they did not sell. If they have a bad day, it can spill over into the next day, and affect how they present themselves to prospective customers.
As we mentioned before, there are now business tools that can help you track these performance benchmarks for your business. But successful companies have been manually tracking and using these numbers for many years. A key motivator for many companies is to publicly post benchmark items like close ratio, productive hours, and average invoice to motivate their technicians. These numbers can inspire under-performing techs to work harder, and can keep a few sub-par days from discouraging a high performing tech.
So, even though you spend time and money setting your prices, stocking your trucks, manning the phone, and training your techs, if you don't know where the business stands, you're lost. If your manager does not know what the specific performance goals are, the company may not be moving in a profitable direction. Your techs may in fact be doing well and not know it because they are focusing on the call they just lost and not the overall picture.
It is the function of the manager to keep the big picture in front of the tech, and to coach them on the benchmarks. If you choose to use a rule-of-thumb performance benchmark at first, be sure you use a conservative number that will get you started in the right direction. Then, measure the important performance benchmarks every day so you can periodically adjust your business to match what is really happening.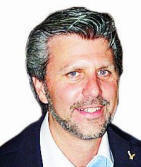 You and your business will have the added benefit of knowing where you stand rather than just hoping that you are going in the right direction.
- - - - - - -
Give Mike Conroy a call to discuss your business, your numbers, your performance benchmarks, or your flat rate books. Take advantage of his experience working with hundreds of companies like yours to help you achieve your own business success.
---
Measure Monthly, Adjust Quarterly
& Achieve Annual Profit Goals
---
Finally! Your business can be easier to manage every day.
---
On-Line News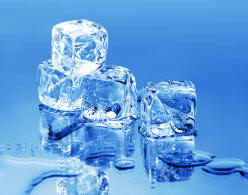 Ice in the Desert
HVAC Service Life and Maintenance Costs
Weatherization Savings Potential
California Green Building Standards for 2010