For over a dozen years, NSPG has been providing the tools that allow contractors to increase profits and minimize business hassles. With our simple-to-use-tools, you can make being a business owner what you always wanted to it be - successful, profitable and rewarding.
---

Make Your Business work for You.
You're busy all the time. You're running the office, working in the field, and you're managing the business in your spare time. You're the lynch pin in all of your company's operations. You're doing more jobs than ever. Business is good.
So, why is your life outside of work practically non-existent? Why are you spending all your time with the "successful" business rather than enjoying your life?
Is this what business success is like? Of course it's not! At some point, every business owner has to make the change from working in the business to working on the business. This change is needed so the business owner can not only improve his own quality of life, but also allow the business to grow most efficiently.
So, how do you get started? First you have to really commit to change the way you run your business. Then you can start setting up the procedures you need to reorganize your business structure and begin delegating responsibilities to your employees.
Take some time to figure out where you want your business and your life to go. Then write it all down in as much detail you can. This document will become your guide as you build your new business structure. Your own personal goals will drive what's in your own plan, but the key for most business owners is to create an organization that can handle the day-today operations with little or no input from them.
So what do you get from a business that can run without your constant input?

First off, you can take a vacation when you want it. You can go to your kids soccer game or back to school night without affecting the business. You get to work when you choose. Some of the thousand things you do every week can be delegated to your employees.
OK, so now you have free time. What other benefits of your reorganized business are there?
Your business now has value as a stand alone entity. If you are the key component of the business, what is the value when you sell it to retire or pass it on to your kids? A business that can run without you on a daily basis can be like money in the bank.
Your new business organization can grow to the size you want it to be. When you are involved in everything, the business can only get so big. When your new organization needs to grow, you can hire and train employees to fit into your system.
Your new business can grow and generate more income without taking up every minute of your life. You can expand the services you offer. You can do the things you thought you could do when you decided to start your own business. Your business can work for you. Your job can change from being the primary employee to the CEO whose primary responsibility is to build the business.
This transformation won't take place overnight, and it won't be easy. There are a few steps that you must implement to begin the transition.

First, you need to create an operations manual that will spell out everything a person needs to know to effectively perform their job in your new organization. This manual will allow your employees to follow your procedures so they consistently work the way your business should run. You will need to take each phase of your operation and break it down into easy to understand step-by-step instructions.
This bite-size approach can make even the most complex process easy to understand. It also makes your job of creating the manual easier because you can work on small pieces that are then assembled into a full picture of the process. Start with one easy to understand part of the business and create your step-by-step process. Once you have completed that item, move on until you have completed all aspect of your business.
As you complete each section of your manual, you can turn that process over to your employees. This will free up more of your time to work on the more complex aspects of your business.
Now that you've begun to create your business manual, you need to start adding employees to implement your plans. For many businesses, this is the most difficult part of the process. We all know that good experienced employees are hard to find. One of the benefits of your new system is that you have a written how-to manual for them to follow. You can hire employees with the right attitude and abilities rather than needing to hire fully trained and experienced employees.
During and after the transition, you must keep track of how the business is doing. You need to measure and control your costs. You need to track your employee productivity. And, you need to know your profitability. As your new business takes shape, you will have employees to perform these performance measurement tasks, and you can spend your time reviewing them and fine tuning the operation.
Before you undertake to rebuild your business, you must commit yourself to completing the process. Without that commitment, you will fail. Along the way, remember that the changes will take time. Break the process into small pieces to make the process easier to manage. Each small step should make running your business easier, and spur you on to the next step.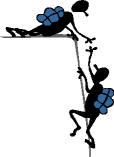 Don't Do It Alone. Most businesses that successfully make the transition have help. Having a mentor or organization that can advise and direct you can be the difference between success and failure. Your local trade association, or an independent association like Nexstar can provide guidance and tools to make the process much less painful and shorten the transition time dramatically.
Each step of the way you must keep in mind the rewards for yourself, your family, your employees, and your customers. A stronger, more valuable, better organized business will benefit them all.
---
Measure Monthly, Adjust Quarterly
& Achieve Annual Profit Goals
---