For over a dozen years, NSPG has been providing the tools that allow contractors to increase profits and minimize business hassles. With our simple-to-use-tools, you can make being a business owner what you always wanted to it be - successful, profitable and rewarding.
---
Success In Action
Following up on last month's article on the new competitive environment, I'd like to tell you about my visit to Plumbline Services with the Nexstar Money Masters seminar. Plumbline is a company that has been built on business basics that allow them to thrive in the current ultra-competitive environment.
The Plumbline visit was simply awesome. Plumbline is one of the most impressive businesses I have visited in the last decade. Not because of the size of the business, or the building and facilities, but because of the people who make Plumbline work. The love they have for what they do, and the emotion and energy they put into everything they do is inspiring. From the techs to CSR dispatcher to service manager to general manager, every individual in the company works together as a team with specific individual and team goals.
My first meeting at Plumbline was with Carrie & Ken. Carrie maintains inventory control of Plumblineís store and the trucks, and can boast of better than 98% accountability of all parts on the trucks. Ken has done a fantastic job of managing Plumbline's vehicle maintenance program, and he has determined their actual truck down time cost. If a truck gets into an accident and requires repairs, he gets a fixed daily amount from the auto insurance company for every day the truck is out of service. This does two things. It stops the insurance company from using repair facilities that are not going to get the job done in a timely manner, and its get their truck back on the road much faster. With 18 trucks running around Denver it can add up to a substantial amount of money.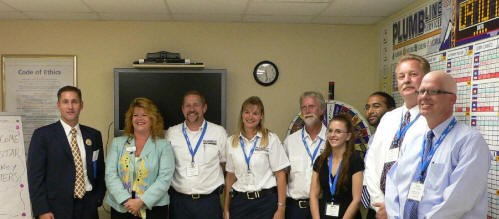 I met with Michael, Plumbline's service manager, who explained the Scoreboard and how the service techs fill in their weekly numbers on it. They are rewarded for achieving their individual goals. Even though their computer system tracks their daily and weekly performance, Plumbline's techs fill their performance on the board by hand. Itís a real visual reminder of their performance and keeps them on target. Michele also uses this to help coach techs who are not hitting the mark.
The Customer Service Rep and Dispatch managers at Plumbline are what every service company needs. Julian and Karen know how to deliver value, and go over the top to satisfy clients. They have developed a team and processes that reduce the stress for their customer base while balancing the needs and abilities of the Plumbline team. They too have devised a Scoreboard for their CSRs, and reward them for hitting their goals.
The truly amazing leadership team of Jon and Ed was put together by Jeff Belk who manages his business from Knoxville, TN. John is a numbers crunching maniac. He has broken down the cost to acquire clients from every source of advertising - trucks, magnets, stickers, yellow pages and internet programs. They really know what it costs Plumbline to acquire a client. They are committed and responsible for making the phone ring at the absolute lowest cost while growing their client base.
Plumbline management provides the best opportunity for their team to deliver Great Service. Great Service is printed on all their marketing info including their trucks. This is not just a phrase they use lightly, it is their mission. And, at Plumbline Services, they certainly deliver.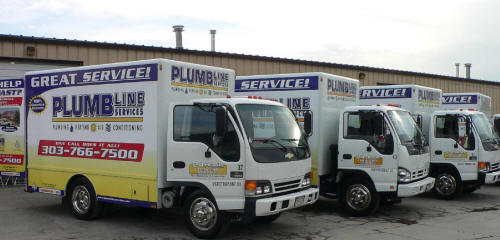 Since in 2000, Plumbline has successfully built the service side of the business and have added HVAC and electrical services. Sales have grown over 300%. Employees have extensive benefits, great pay, and a happy work environment.
It was great to get to see a company that puts best business practices into everyday use. At Plumbline, they offer great service, reduce customer stress, and use technology and employee talent to build their successful business. Their Scoreboard and other management practices help their field employees reach their sales targets while providing the services their customers really need.
The concluding paragraphs from last month's article are reprinted below. My visit to Plumbline, was my opportunity to see these good business concepts in action.
The bottom line is that the business is changing every day. You need to be aware of the changes and make adjustments to meet the new challenges. Using proven techniques to improve customer acquisition, technician close rates, and your company's reputation can help you weather the times when competition grows and the market slows.

Knowing your numbers, and keeping control of your costs can help you in good times and bad. The numbers will even tell you where you need to make changes and improvements by refocusing your attention on the parts of the business that need it most. Preparation and training can improve your business performance in any business climate.
---
Measure Monthly, Adjust Quarterly
& Achieve Annual Profit Goals
---
On-Line Resources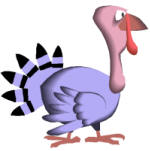 Turkey Power
55 megawatts from turkeys. How do they get them to run on that treadmill?
Solar Hot Water
Are you able to install solar hot water systems? The future is closer than you think.
Greenhouse Gas Opportunities
What your customers don't know could be an opportunity for your business. Educate and Earn.

Boulder's Best
http://www.precisionplumbing.com/