Since 1992

, NSPG has been providing the tools that allow contractors to increase profits and minimize business hassles. With our simple-to-use-tools, you can make being a business owner what you always wanted to it be - successful, profitable and rewarding.
---

Think Twice before You Make That Cut!
Every day we see more news telling us how bad the economy is. How no one is making any money. How no one is spending any money. Your response to your own local economy needs to be based on real information about your own business operations. Blindly cutting because everyone else is cutting is probably not the best way to weather the economic storm.
Last week I spoke with a client who told me how busy he was. He had just put three more trucks on the road. His techs are still working 50 hours a week, so he wants to hire three more techs.
A few days later, I got a call from another client in the same market who tells me he is really slow.
What's the difference? Here's a first hand example of how two businesses are dealing with current economic conditions.
This weekend I was doing a little landscape cleanup using my 10 year old leaf blower that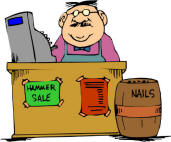 decided to crap out. So I took a trip to my local hardware store. I prefer to deal with the local business when I can. I look around for a new leaf blower, but I could only find one electric model. So, I asked the customer service rep, "Where are all the Gas models you use to carry?" He told me that since the economy has gotten bad, their sales are way down. They have a new policy of not keeping them in stock, but he could order a gas model for me.
I thanked him for his help and went up the road to a Lowe's home center, I quickly spotted a wall of leaf blowers with different prices and options. I decided on the one to buy, and took it off the shelf. "Excuse me. Can I ask you a question?" a person from behind me called out. I turned around, and the guy asked why I chose that model. I explained that this model has more power so it will get the job done faster. Then he's say what one do you think I should buy?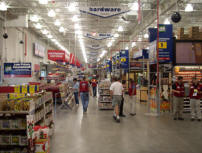 Well I asked him how big his property is, how much time he has to get the job done, and how much he wants to spend?. Wait a minute now. I had become an unpaid salesman for Lowe's. What's going on here? I was doing what we do here every day at NSPG world headquarters - helping people make the right choices based on their own specific needs.
Three other people were now listening to the conversation. A couple of them decided to buy the same model which was, by the way, the most expensive. So I asked them why they chose that model. They said they wanted to get the job done faster, and their time was worth the money. No Commission for me, but, to Lowe's credit, they had the product on the shelves even in a slow sales market.
The local hardware store that I wanted to patronize had decided that the economy was not good enough to invest in the inventory they would normally keep in stock in a good economy. So, bad news became a self fulfilling prophecy - no inventory led to no sales, hence a slow down in business. Their decision to reduce their inventory led directly to lower sales. Lowe's had the product on the shelves, and got the sale. Sales might be slowing a bit for Lowes, but they will surely keep slowing for the hardware store without any stock. By the way, Lowes just announced stronger than expected sales for the quarter, but they are making adjustments to deal with the overall slowing economy.
Going back to the beginning of my story, I had asked my client (Service Business owner) who was busy growing the business in this economy how he's keeping so busy. He told me he had increased his advertising overall, but had reduced the low performing, low return advertising. Actually, he told me he had cut his yellow page directory advertising by 75%, and put his advertising dollars into more productive media like Internet and direct mail. This allowed him to grow his client base at a substantially lower cost. He knew he could make this move because he tracks the performance of all of his advertising dollars.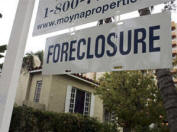 I asked the client whose business had slowed down what he thought the main reason was for the slow down. He told me, "It's the economy stupid. I have had to cut back because of the economy. I let my least productive employees go, and forwarded all calls to my cell phone and answering service. But it hasn't helped. We seem to be getting fewer calls and winning fewer jobs."
He has no idea what his cost per client is or what advertising/marketing is or isn't working for him. He simply decided to cut back on all of it. His economy has slowed much like my local hardware store. By blindly cutting across the board, he has eliminated some of the things that had been bringing in business.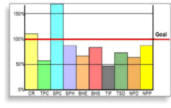 Without benchmarking employee performance, advertising effectiveness, telephone close rates, and other critical business factors, he made cuts that are probably costing him sales. Like my local hardware store, he is virtually assuring that his sales will slow because of his own actions.
Fortunately, we are finding that many businesses are now scrambling to do things right. They're starting to Crunch their Numbers based on the current situation. They're printing new price books that include their targeted expense cuts to be sure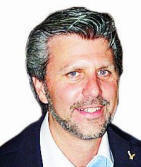 that they are as price competitive as possible while still reaching their profit goals. In good times and bad times, knowing your costs, and making the proper business adjustments will pay off.
- - - - - - -
Give Mike Conroy a call to discuss your business, your numbers, your performance benchmarks, or your flat rate books. Take advantage of his experience working with hundreds of companies like yours to help you achieve your own business success.
---
Measure Monthly, Adjust Quarterly
& Achieve Annual Profit Goals
---
Finally! Your business can be easier to manage every day.
---
On-Line News

Bagdad Electrician.
Effikal Vent Dampers Recalled.
Joe the Plumber's Book due December 1