Since 1992

, NSPG has been providing the tools that allow contractors to increase profits and minimize business hassles. With our simple-to-use-tools, you can make being a business owner what you always wanted to it be - successful, profitable and rewarding.
---
Everyone at NSPG would like to wish you a
Merry Christmas and Happy New Year.
In this issue, we will review a few of the traditional items that we all need to consider as we wrap up another business year. These include last minute tax and business considerations like getting your numbers right, reducing last year's taxes, and moving any planned purchases into this year to take advantage of the tax benefits right away.
---
As we all rush to make adjustments in our businesses to deal with the slow economy, we must remember to take care of the tried and true methods of saving on taxes and preparing the business for the new year. All of the cut-backs in the world will not make up for prices that have not been set properly. Now is the time to Crunch your Numbers to set a profitable price, and print your own Flat Rate books to help make the sale.
Update Your Marketing: As the year ends and you review your sales results, be sure to reassess your marketing efforts. See what's really generating profitable sales, and decide how to reallocate your resources to get the most bang for your buck.

Plan Ahead: Review your numbers with your accountant, and get things in order for a fresh start next year. While most accountants know little about the details of your business, they should know how to set up a financial plan to meet your profit and growth goals.

Loss Carryback: If your business had a loss for this year, talk to your accountant about taking advantage of the often confusing IRS rules on deducting this year's losses from the previous two (or maybe three) years' profits.
If you don't want to get back some of the taxes you already paid, you may be able to reduce what you owe on your future profits.

Crunch Your Numbers: You have another year's worth of financial information that you can summarize in Numbers Cruncher. Do a quick update of your numbers, and you'll be ready to confidently start the new year knowing that your prices are where you need them to be. Maybe it's time to set up some loss leader provisions to help win some of those competitive jobs and build your customer base.

Retirement Plan: Make your contributions to your retirement plan. If you don't have one, set one up. You may not have to actually fund it until your taxes are due. This will not only provide for your future, but could reduce your tax bill for the current year.

Do It Now: If you need a new piece of equipment or new Flat Rate Price Books, get them now. As a business expense, they can reduce your tax bill, and you get the added benefit of working more efficiently. If you have business expenses that will come due in early January, pay them in December to accelerate the deduction into this year's taxes.

Donate Now: If your business is not a C corporation, any donations you make now will probably reduce this year's tax bill.
Take some time now, and you can save money on your business purchases and taxes, and make a good start in the new year with accurate, profitable prices.
Be sure to consult your financial advisers before implementing any of these money saving ideas to be sure they apply to your specific circumstances.
- - - - - - -
Give Mike Conroy a call to discuss your business, your numbers, your performance benchmarks, or your flat rate books. Take advantage of his experience working with hundreds of companies like yours to help you achieve your own business success.
Measure Monthly, Adjust Quarterly
& Achieve Annual Profit Goals
---
Christmas and the Trades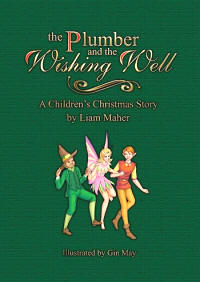 Here's a little e-book that we have highlighted in the past that may have a lesson for many members of the trades. Could it be a fairy tale that warns against Going Broke with the Going Rate?
The Plumber and the Wishing Well
A plumber doesn't have enough money for his children's Christmas presents. His friend, Tupo, discovers a secret wishing well. The wishing well had broken down so it can't grant them their Christmas wishes. Tupo tells them they need a plumber to repair it.
When the plumber arrives to do the job, the little people offer to pay him lots of money that he could use for his children's presents. He is very good at fixing broken pipes and leaking taps but can he repair a wishing well? If he can, everyone, including his children, are going to get their Christmas presents and have their best Christmas ever.
We found the e-book listed here for a 25% discount.
---
On-Line News


Plumbers bring Christmas to Chattanooga
Company Holiday Gifts Going to Salvation Army Instead.
Plans to get California Schools off the Grid
First Active Chilled Beam System in USA.
---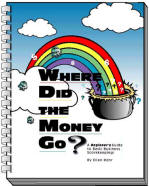 In This Issue
Call today to get your own Flat Rate Price Books printed by the experts at NSPG.
No software needed.
800-841-8542
---
Keep your company
where they can find it!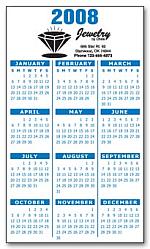 Magnetic Calendars
---
The freebie of the month is a web site or product that we feel gives you something worth looking at or using that costs you little or nothing.
Dropbox lets you store and sync files online and between any computers with an internet connection or on your network.
Dropbox works simply by dragging a file on your computer into a Dropbox folder that is then synced to the web and the users' other computers with that have Dropbox installed. Files in the Dropbox folder may then be shared with other Dropbox users or accessed from the web.
The free Dropbox account includes 2 GB of storage. Dropbox file transfers are secured by multiple layers of encryption, so your information is safe. Files accidentally deleted from the Dropbox folder can be recovered from any of the synced computers.
Dropbox uses Amazon's S3 storage system to store the files for high security and reliability.
If you have a favorite Free site, let us know.
nspginfo@nspgweb.com
---
The true measure of a man is how he treats someone who can do him absolutely no good.
Samuel Johnson
I know that there are people who do not love their fellow man, and I hate people like that! Tom Lehrer
The first half of our lives is ruined by our parents, and the second half by our children.
Clarence Darrow
Sometimes when you look in his eyes you get the feeling that someone else is driving.
David Letterman
We hang the petty thieves and appoint the great ones to public office.
Aesop (620 BC - 560 BC)