No long articles this month, just season's greetings and a few year end reminders.
Everyone at NSPG would like to wish you and yours a
Merry Christmas and Happy New Year.
---
Christmas Gift Suggestions:
To your enemy, forgiveness.
To an opponent, tolerance.
To a friend, your heart.
To a customer, service.
To all, charity.
To every child, a good example.
To yourself, respect.
Oren Arnold
---
Christmas and the Trades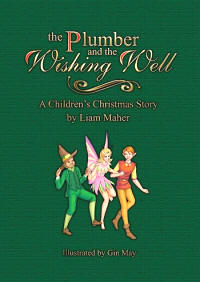 Here's a little e-book that we have highlighted in the past that may have a lesson for many members of the trades. Could it be a fairy tale that warns against Going Broke with the Going Rate?
The Plumber and the Wishing Well
A plumber doesn't have enough money for his children's Christmas presents. His friend, Tupo, discovers a secret wishing well. The wishing well had broken down so it can't grant them their Christmas wishes. Tupo tells them they need a plumber to repair it.
When the plumber arrives to do the job, the little people offer to pay him lots of money that he could use for his children's presents. He is very good at fixing broken pipes and leaking taps but can he repair a wishing well? If he can, everyone, including his children, are going to get their Christmas presents and have their best Christmas ever.
We found the e-book listed here for a 20% discount.
---
Christmas Quotations
Do give books - religious or otherwise - for Christmas. They're never fattening, seldom sinful, and permanently personal. Lenore Hershey
Next to a circus there ain't nothing that packs up and tears out faster than the Christmas spirit.
Kin Hubbard
The parent who gets down on the floor to play with a child on Christmas Day is usually doing a most remarkable thing -- something seldom repeated during the rest of the year. These are, after all, busy parents committed to their work or their success in the larger society, and they do not have much left-over time in which to play with their children. Brian Sutton-Smith
The only blind person at Christmastime is he who has not Christmas in his heart. Helen Keller
The worst gift is a fruitcake. There is only one fruitcake in the entire world, and people keep sending it to each other. Johnny Carson
---
Bonus Depreciation - Save Before the End of This Year

The Jobs Act of 2010 allows businesses to write-off up to $500,000 of qualified capital expenditures. Also, businesses that aren't profitable this year can use 100% Bonus Depreciation on new equipment and carry-forward the loss to future hopefully profitable years. This deduction is known as Section 179.
With Section 179 your business can deduct the full purchase price of qualifying equipment for the current tax year instead of depreciating it over time. The equipment must be purchased and put into use the current tax year.
This can give you a substantial tax savings versus the old yearly depreciation method.
This should mean a substantial boost to your bottom line this year. To get the deduction for tax year 2011, you have to make the equipment purchase before then end of the year.
Qualifying Equipment includes: Equipment purchased for general business use like field equipment, computer hardware and software like Numbers Cruncher and National Standard Price Guide, and general office equipment.
You can get more information at Section 179.org and on the IRS site.
---
---

Give Mike Conroy a call. He can quickly walk you through the business basics that you need to help make your company more consistently profitable. Mike has years of experience helping companies set their own profitable prices, track performance, implement and fine tune Flat Rate systems, and improve profitability.
Take advantage of Mike's experience working with hundreds of companies like yours to help you achieve your own business success.
---
Special Offer: Free Printed Flat Rate Price Book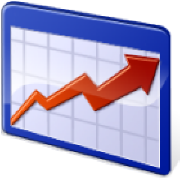 Get your first Custom Printed Price Book for Free direct from NSPG with your purchase of NSPG Flat Rate Software.
We make it easy to Rise Above the Competition.
At NSPG, We Make It Easy to get your own custom printed Flat Rate Price Book. Just place your software order via our web store at nspgweb.com now. You will automatically receive credit for your free custom color laser printed Flat Rate Price Book.
Click here, and save some money now.
---