Since 1992

, NSPG has been providing the tools that allow contractors to increase profits and minimize business hassles. With our simple-to-use-tools, you can make being a business owner what you always wanted to it be - successful, profitable and rewarding.
---
Your Business Team
No matter how much you spend on advertising; how you paint your trucks; how you run the business,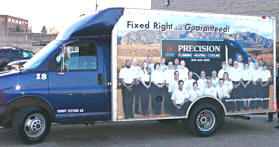 the face of you company to most of your customers is the technician who comes to the door. This is something we all know, but seldom have the time or energy to confront. Your techs can make or break your business, and Now is the perfect time to upgrade your techs.
In this case, Now means two things. Today's business climate is bad and slowly improving in many areas, so it may be a good time to make some changes. Now also means any time - it's always a good time to improve your techs and your business.
Highly trained, highly motivated, skilled technicians are a must for a business to succeed and grow. If this does not describe your field employees, it's time to do something about it. Most successful businesses follow a two pronged approach to improving the quality of their techs - new hires, and internal growth.
Today's slowly improving economy provides a prime opportunity to improve the quality of your field personnel. In many areas of the country, your competitors have survived by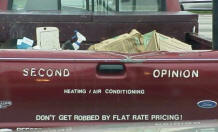 cutting back on salaries, benefits, and the number of employees. While you probably don't want to hire the first people let go from a competitor, cut backs often make the best techs take a look around to for better employment opportunities. Your competitors woes can work to your advantage. Hard times can often set the stage for growth.
One of the ironic aspects of the current slow business climate is the difficulty many businesses have in finding high quality technicians. Why would it be hard to hire someone when so many have been laid off; so many businesses are smaller. Did the good techs just disappear? Did they all leave the business? Whether you're looking to hire good techs or to keep the good techs you have, you need to do it right.
Your internal policies can attract new, high quality techs while motivating your existing employees. The best techs are held tightly by most companies. This is often not done by high salaries, but by the other benefits we tend to overlook. Things like training, benefits, and work environment are often more important in difficult times that the highest salary.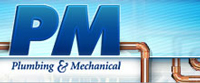 The January issue of Plumbing & Mechanical magazine highlights the "Best Contractor To Work For" for 2009 - Midwest Mechanical Contractors. Their business is run in a way that encourages open communication at all levels of the operation. Employees are encouraged to contribute every day by the high standards expected of them, and the rewards and recognition they receive.
The management concepts used by Midwest Mechanical Contractors are not new or secret. They rest on a change in the mindset of the business managers who realized that their success relied upon the dedication and skills of their employees. The entire organization must work toward common goals in order to succeed.
A key aspect of motivating everyone to work together is an openness about many of the financial aspects of the business. To keep your techs engaged and motivated, they need to receive the benefits that matter to them, and they need to know and what they cost. Benefits like medical and continuing education are important, but unless all employees know what they cost, their day-to-day value is lost. Most employees have no idea how expensive their benefit package is. You need to Crunch you Numbers and let them know to reinforce the value in their minds.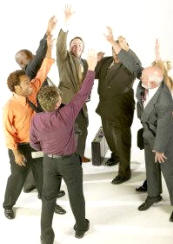 High performing techs need for management to listen to their ideas so they can feel that they have a stake in the business. Management must set clear performance goals and then reward achievement. Companies like Midwest Mechanical Contractors hold awards ceremonies to publicly recognize the contributions of their employees. Many businesses do this for sales achievements and other bottom line issues, but contributions to business processes and other intangibles contributions should also be recognized.
All of these non-salary motivators and success techniques need to be built in to how the business is run. They need to be documented so they can be continued and built upon as management grows. This documentation process is critical for continuity of business operations, and it will also improve the value of your company if you ever decide to sell it.
The success of any business lies with its employees. The most successful businesses know this, and strive to involve their employees in just about every aspect of building the business. A successful business that is known for high quality service and value is built upon the skills and enthusiasm of its employees who interact with their customers every day.
NSPG software tools can help you quantify what it costs to run your own successful business. Knowing your numbers that you can use to motivate your employees and properly price and to sell your services are critical if you are going build your own profitable, high quality business.
- - - - - - -

Give Mike Conroy a call to discuss motivating your employees, creating your own market niche, selective discounts, loss leaders, your numbers, your performance benchmarks, or your flat rate books. Take advantage of his experience working with hundreds of companies like yours to help you achieve your own business success.
Measure Monthly, Adjust Quarterly
& Achieve Your Annual Profit Goals
---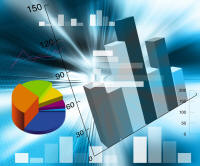 Office Depot is sponsoring a webcast on Tuesday, February 2, 2010. The webcast is titled "10 Marketing Ideas for Under $100." This free 60 minute webcast will address low cost methods for keeping your company visible to your customers.
The President has announced a plan to offer $5,000 tax credit for new hires. If this is implemented, it could help offset a small part the initial cost for growing your business.
Industry suppliers continue to announce price increases for a broad range of product lines. Latest increases we have seen range from five to nine percent.
---
---
Interesting Online Items

Member Freed with Industrial Grinder
---

Call 800 841-8542 today
to learn about our
easy, subscription plans for NSPG software products.