How Much Does that Tech Really Cost?
We all know that what a technician earns per hour has little relationship to what the true cost to the company is. A tech earning $20 per hour could be costing your company over $50 per hour (see illustration below). Understanding this is important for both the employee and management. For management, these numbers matter when setting prices and making hiring decisions. For individual employees, it is important that they understand that their paycheck is only a part of the true cost of employment.
When you consider all of the taxes and benefits the company provides, the cost for an employee can easily be double his pay per hour. As you can see below, the combination of productivity and benefits can really change what each employee actually costs the company.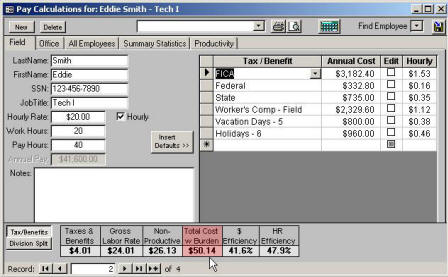 Numbers Cruncher makes it easy to include these "hidden" employment cost items in the labor calculation. If you use some other software or a spreadsheet to calculate your actual costs, be sure to take all of these extra factors into account when considering the cost for each employee.
A monthly review of your numbers is critical for maintaining profitable operations. You must compare your real life numbers to your calculations to be sure that you are hitting your profit targets.
---
Click Here to Crunch your Numbers Today!
---
Quick Tech Tip
From a technical support standpoint, there is one thing that I can say to all computer users: Back Up Your Data! Before you have a hard drive crash, a network shutdown, or a lightning strike, please back it up. Before and after you make major changes to your data like adding techs, updating prices, or importing parts, backup your data. This advice applies to anyone who uses a computer, not just NSPG clients.
Hard drives continue to become faster, larger, cheaper, and less reliable. Any hard drive is suspect no matter how new. You can always reinstall your NSPG applications from your safely stored CDs, but your data can be lost in an instant.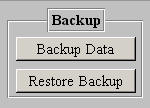 Both Numbers Cruncher and National Standard Price Guide software have backup available on the File menu. If you're on a network, you can backup to another computer on the network. If you use a stand alone computer, create a backup, and copy it onto a CD or thumb drive. Or, email the backup to yourself at a Gmail account. A free email account at Google gives you over 7 gigabytes of storage for individual attachments under 20 MB. It's like having a free, secure off-site file storage facility.
Restoring the files is just a couple of mouse clicks away on the NSPG software File menu. Backups can be especially useful when moving your data onto a new computer.
---
NSPG Sales / Support Office Schedule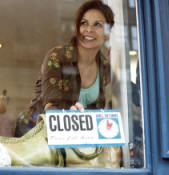 The NSPG Sales Office and Premium Phone Support
will have minimal staffing the week of January 31st.
Standard email technical support will still be available through support@nspgweb.com during that week.
To thank you for your patience, we will offer a 10% discount on all software purchases when our Sales and Premium Phone Support offices are back up to full strength on February 9th.
Orders placed through our web store will be processed and shipped after February 9th, and will automatically receive the 10% discount when we
process the order.
---
Public Speaking


The ability to speak clearly and persuasively to one person or a group is one of the most important skills anyone can develop. People who are effective speakers appear more confident, more attractive, and more trustworthy. This is important in both your personal life as well as your business career.
Being able to speak effectively is an important aspect of being able to sell your products and services, and is a critical aspect of your business success whether you run a business, or are a front line team member. Effective speaking can lead to better opportunities for career advancement, higher sales, and better business team cohesion.
Here are some classic tips for speaking in front of an audience. Remember that practice is the key to effective public speaking, so consciously practice throughout the day in whatever situation you find yourself.
---
Special Offer

Call 800 841-8542 today to learn about our affordable, no interest, payment plans for NSPG software.

People with goals succeed because they know where they are going - Earl Nightingale

The only thing that stands between a man and what he wants from life is often merely the will to try it and the faith to believe that it is possible. - Richard DeVos

You can't be a winner and be afraid to lose. - Charles Lynch

There is one quality that one must possess to win, and that is definiteness of purpose, the knowledge of what one wants, and a burning desire to possess it. - Napoleon Hill
---
The Economy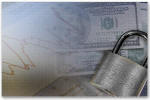 Kiplinger's reports that inflation is on the horizon as commodities prices reach all time highs. Much of the commodity price run up is due to speculation as investors search for higher returns. Some prices seem to mirror the run up of California electricity prices during the Enron bubble. A little inflation is not necessarily a bad thing for the economy as long as wages keep pace. It makes it easier for companies and individuals to pay down their debts, and can lead to higher savings rates as interest rates rise.
We are seeing service industry materials price increases over the next few months in the 5% to 7% range with some prices scheduled to rise as much as 12%. It may be a good time to incorporate your new material prices into your flat rate price books in the middle of February as the latest round of increases takes effect.
---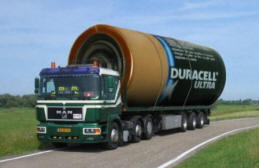 Interesting Online Items

A Plumbing We will Go
Accidental Sprinkler Saves the Day
Energy Efficient HVAC Market Growth