How Much is Your Business Worth?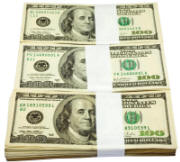 Whether you're the owner, or an employee, chances are you don't know how much the business is worth. And, chances are everyone thinks the business is worth more than it really is. This misunderstanding makes it difficult for the owner to to plan for retirement, and even harder to keep good employees.
At this point you might be saying to yourself that you get how it affects the owner's retirement plans, but how could not knowing the value of the business make it harder to keep good employees?
One of the biggest problems service companies have is keeping their top performing employees. After a few years of experience, many employees decide to leave to start their own businesses. They do this for many valid reasons, but the one that is most often sited is that they want to be recognized and rewarded for their contributions to the company. The obvious route to this goal is to become the boss, and make all that money that comes with owning the business.
For most, it's not until they've been in business for themselves for a couple of years that they realize that being the boss is not as much fun as they thought. But, they can keep telling themselves that at least they're building up value in the company that will pay off in the end.
So, just what don't they know about selling their small business? What employee's don't see is the actual value of the business and the business selling process.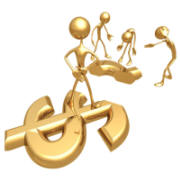 Let's take a look at a current on line listing for a 3 1/2 employee, 17 year old Plumbing company in Wisconsin. They had gross sales last year of $630,000 and Cash Flow (Annual Profit + Annual Payments to owners) of $100,000. The owner wants to retire but is willing to work part time for the new owner. The owner is also willing to finance the sale. The sale includes $140,000 in equipment and inventory. The asking price is $189,000.
So, after 17 years in business, the owner will sell his business for $49,000 after paying for the Equipment and inventory. Plus, he'll lend you the money to make the purchase. This usually means that he is having a hard time making the sale at the asking price.
This is just one example that you can find on line. Some companies will sell for a much higher profit, but many will not sell at all. Some owners end up selling their inventory and client lists for pennies on the dollar. One current rule of thumb company value is a bit over two times cash flow depending on the market. So the seller can hope for about two years of profit plus salary as the value of the company.
This is the big payoff that many business owners count on for retirement? This is why top employees leave successful businesses to start their own companies?
These cold hard numbers are a warning to business owners and employees alike. If you are an employee thinking about striking out on your own, know that you probably won't retire on the value of the company. Running your own business has its rewards and headaches, but building equity is a long shot.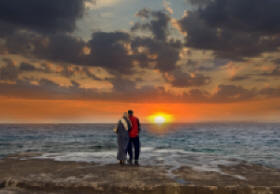 If you are a business owner, know that you need to pay yourself enough every year to save for retirement. You also need to be open with your employees about the business. Employees who know the general outlines of the your business' financials may be less likely to strike out on their own. This can save you the cost of finding and training new, high quality employees.
Crunching your numbers will pay off long before you try to sell the business and retire. You can build your retirement and your employee's retirement into your every day numbers.
---


Give Mike Conroy a call. He can quickly walk you through the business basics that you need to help make your company more consistently profitable, and increase the value of your business. Mike has years of experience helping companies set their own profitable prices, track performance, implement and fine tune Flat Rate systems, and improve profitability.
Take advantage of Mike's experience working with hundreds of companies like yours to help you achieve your own business success.

---
Click Here to Crunch your Numbers Today!
---
Quick Tip - World Plumbing Day - March 11
"By including access to a safe drinking water supply and sanitation in these international goals, the world community proposes 97 million additional people annually will have access to drinking-water services and 138 million additional people access to sanitation services through 2015. Working within the spirit of these initiatives the World Health Organization and the World Plumbing Council developed the "Health Aspects of Plumbing" publication noting that sustainable health, especially for children, is not possible without access to safe drinking water and basic sanitation facilities".
---
NSPG News
Mike,
Just wanted to let you know how happy I have been with your price books. It has literally transformed my business. It has given me a way to charge a fair price on the job, and make a profit. Putting people into collections has become a thing of the past for us. We have gone from not showing a profit and owing all of our suppliers a lot of money to actually having more than enough money saved up to pay off all of our suppliers and to buy a box truck for cash.
Although I was a bit apprehensive about the purchase, my only regret is that I didn't pull the trigger sooner. Besides the money that we are earning, your "coaching" has been an invaluable resource. I would be more than happy to speak to any of your prospective clients to let them know what a great business tool you provide.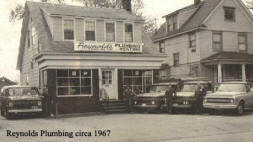 Please feel free to post this email on your website or wherever as a client testimonial.
Thanks again,
Dan Di Fabio
Reynolds Plumbing & Heating
Special Offer: Free Printed Flat Rate Price Book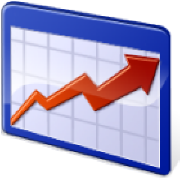 We have decided to extend out special Free printed Flat Rate Price Book offer to anyone who orders our Flat Rate Software (National Standard Price Guide) through our web store.
Get your first Custom Printed Price Book for Free direct from NSPG with your purchase of NSPG Flat Rate Software.
We make it easy to Rise Above the Competition.
Here's how easy Flat Rate can be:
Get your NSPG Flat Rate software.
Enter your information and customize your books any way you want.
With a click of your mouse, send us your Flat Rate Book information.
We will print and bind your Flat Rate books with our high speed color laser publishing system.
That's all there is to it. You spend no time printing and binding your books. You spend no time hassling with your local print shop trying to get the quality you need.
At NSPG, We Make It Easy to get your own custom printed Flat Rate Price Book. Just place your software order via our web store at nspgweb.com now. You will automatically receive credit for your free custom color laser printed Flat Rate Price Book.
This is a limited time web store only offer, so don't delay. Click here, and save some money now.
---
Special Offer

Call 800 841-8542 today to learn about our affordable, no interest, payment plans for NSPG software.

Quotations
Perpetual devotion to what a man calls his business, is only to be sustained by perpetual neglect of many other things.
Robert Louis Stevenson

If you make people think they're thinking, they'll love you; But if you really make them think, they'll hate you. Don Marquis

The secret of success is sincerity. Once you can fake that you've got it made. Jean Giraudoux

A life spent making mistakes is not only more honorable, but more useful than a life spent doing nothing. George Bernard Shaw

O Lord, help me to be pure, but not yet. Saint Augustine
---
The Economy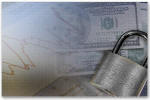 The economy grew by 2.8% in the last quarter of 2011. This is stronger than predicted six months ago, but still weak for a "recovery". Consumer spending increased less than expected. The continued shrinkage in the size of government, down 2.1% in 2011 - the largest reduction in 30 years - was a drag on the economy.
The Fed expects there to be very low growth for at least the next two years, so they will hold their interest rate target at 0% for at least that long.
We are seeing service industry materials price increases over the next few months of 4% to 10%.
---
Win a Free TV Commercial from Staples
SEER 21 Heat Pump vs SEER 13 Heat Pump
Plumbing Problem at the Outhouse Race
Can I Afford New Heating and Plumbing Now?