Should You Give a Price Breakdown?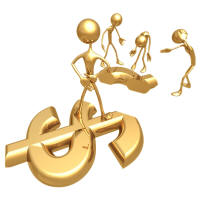 One of the issues that every service business has to deal with is the customer who thinks he paid too much, and demands to see a complete breakdown of the costs for the job. This infrequent annoyance inevitably leads to the dilemma of revealing your costs to a customer, or alienating the customer and risking the loss of business or worse.
This situation is one reason why many companies move to Flat Rate from T&M. With Flat Rate, your proposals and invoices give only a price for the complete job, so the breakdown issue rarely comes up. But, when it does, you need to respond in a consistent way that works for your business.
For many companies, the response is that the price is for the entire job, and they cannot break out the individual costs.
Since the founding of NSPG, we have subscribed to the policy that industry leader Frank Blau advocates so strongly for. If the customer wants to see the cost breakdown, give it to him. Lay out the details so that he can see what providing the level of quality he demands actually costs.
When you install a new toilet, or a new 240V circuit, the customer has no idea what makes up your costs. They don't think about the many items involved in paying for the technician, or the myriad items that contribute to your overhead. They don't think about insurance, vehicle costs, utilities, office staff, and all the other items that make up your cost of doing business.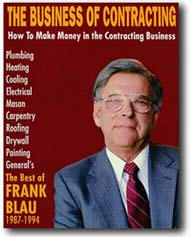 So, as Mr. Blau recommends, give it to them, in detail. Print them a list that shows your labor cost, your overhead, even your profit. Be sure that the list is detailed, and be sure that you explain to them why the major items are as expensive as they are. After all, everyone can relate to high insurance and gas prices.
If you're still a Time & Material business, this can be a bit more difficult than with Flat Rate. Most T&M shops mark up their material costs to keep their hourly rate low. They shift a significant part of their costs and profit to the parts by marking them up sometimes as much as 300%. This is a big problem when your customers can find just about anything for sale on the internet. They will be able to see that you're charging a lot more for your parts than they can buy them for on line.
If you're flat rate, you don't really have this problem. You don't need to mark up your material. You can make your profit based on the hours you sell rather than on the material you sell. This can even out your profitability over all types of jobs you do, and can reduce the urge to up-sell materials to try to increase your profitability.
But, let's get back to the cost breakdown issue.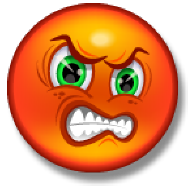 The most likely reason that the customer asks for the breakdown is that they think you overcharged them. Your response should combine the detailed cost breakdown with an explanation of the value your company brings to the job. Highlight the quality of your work, the warranties you provide, the value of your insurance in case someone is injured on the job, the reliability of your service, and the many other benefits that running a quality, profitable business includes. Once the "hidden" costs of your service are revealed, the customer has a legitimate reason to cool off and accept the value that your business offers.
You CAN be ready for when you face this issue with one of your customers.
If you decide to reveal your cost breakdown, minimize the cost to respond to this type of request by setting up a spreadsheet template that includes all of your costs that you can quickly customize for the job. Or, use the built in breakdown in software products like Numbers Cruncher.
You can't avoid this type of situation, but you can minimize the cost and the damage. A little preparation plus the courage to defend your business can reduce the stress and risk you face. Who knows. You may be able to convince the customer that they made the right decision when they chose your company for the job. You could earn a loyal customer who respects the quality and integrity you bring to the job because of the professionalism you display in dealing with his complaint.
There is scarcely anything in the world that some man cannot make a little worse, and sell a little more cheaply. The person who buys on price alone is this man's lawful prey. John Ruskin
---


Give Mike Conroy a call. He can quickly walk you through the business basics that you need to help make your company more consistently profitable, and increase the value of your business. Mike has years of experience helping companies set their own profitable prices, respond to price complaints, track performance, implement and fine tune Flat Rate systems, and improve profitability.
Take advantage of Mike's experience working with hundreds of companies like yours to help you achieve your own business success.

---
Click Here to Crunch your Numbers Today!
---
Quick Hit - Numbers Cruncher Cost Breakdown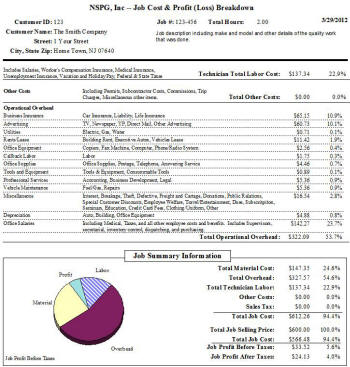 Numbers Cruncher software includes an automatic Job Cost Breakdown and cover letter that can make responding to cost complaints less time consuming and costly.
Enter a few details about the job, and Numbers Cruncher uses your actual numbers to create a job cost breakdown and cover letter automatically.
You can save hours of work compiling and organizing the costs for a job. This feature complements the easy labor, overhead, and breakeven calculators built into Numbers Cruncher software.
Visit the Numbers Cruncher web site for more details, or call 800-841-8542.
---
Special Offer: Free Printed Flat Rate Price Book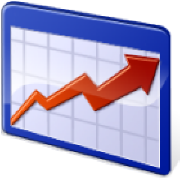 We have decided to extend out special Free printed Flat Rate Price Book offer to anyone who orders our Flat Rate Software (National Standard Price Guide) through our web store.
Get your first Custom Printed Price Book for Free direct from NSPG with your purchase of NSPG Flat Rate Software.
We make it easy to Rise Above the Competition.
You spend no time printing and binding your books. You spend no time hassling with your local print shop trying to get the quality you need.
At NSPG, We Make It Easy to get your own custom printed Flat Rate Price Book. Just place your software order via our web store at nspgweb.com now. You will automatically receive credit for your free custom color laser printed Flat Rate Price Book.
This is a limited time web store only offer, so don't delay. Click here, and save some money now.
---
Soul Session LBI Harvey Cedars Flats

Whether you're looking to Rise Above the Competition in business or kite boarding, Mike Conroy should be your first call. Take advantage of Mike's experience working with hundreds of companies like yours to help you achieve your own business success.
For you kite boarding fans, you can find Mike on the Jersey Shore.
---
Special Offer

Call 800 841-8542 today to learn about our affordable, no interest, payment plans for NSPG software.

Quotations
People need to be reminded more often than they need to be instructed. Samuel Johnson

People forget how fast you did a job - but they remember how well you did it. Howard Newton

Duct tape is like the force. It has a light side, a dark side, and it holds the universe together. Carl Zwanzig

I can't complain, but sometimes I still do. Joe Walsh

Aspiring to a small business that does what it does very well is a noble pursuit. Narenda Rocherolle

Any fool can criticize, condemn and complain and most fools do.
Benjamin Franklin
---
The Economy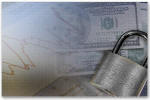 Morningstar forecasts that the economy will grow between 2 and 2.5% this year with consumers and construction fueling the growth. They predict that inflation will be 2.5% or less, and that unemployment will drop below 8% by the end of the year. They appear to be cautiously optimistic on the economy for the year with many caveats about things that could go wrong.
According to the Air-Conditioning, Heating, and Refrigeration Institute, in 2011 U.S. shipments of residential central air conditioners and air-source heat pumps increased 7 percent while gas warm air furnaces decreased 10 percent over the same time period.
We are seeing announced industry price increases from 3 to 8% in a broad range of products.
---
World Bank Nominee Rap
Toilet Grounds Flight In Alaska
Small Business Health Care Tax Credit