As the economy appears to be slowing down again, business basics become even more important. Maintaining the fiscal discipline and successful sales techniques that you have used to survive the last few years is paramount. Getting your business processes in order while giving your field techs the tools they need to succeed is critical.
Crunch your Numbers
As with most businesses, you've probably redone your numbers at least once already this year so you're reluctant to put the time into doing it again. But, if your productivity has fallen with the economy, you need to know, and to make adjustments to maintain profits. A few minutes with Numbers Cruncher or whatever tools you use to establish and adjust your prices can really pay off.
When things slow down, many businesses feel the need to lower their prices to compete with the lowest price, unprofitable businesses in their area. Loss leaders can be used to get your foot in the door and compete on price where necessary, but they must be used intelligently.
We often hear from business managers during their Numbers Cruncher reviews that they need to cut their prices across the board to compete. After a brief conversation, the conclusion is often to build the cost of a few specific loss leaders into the budget, and offer discounts only on these highly competitive items. When you know your costs, you can safely make the price changes you need without jeopardizing the health of your business.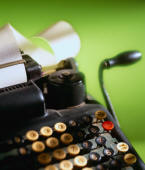 Once you have your current numbers in hand, be sure to document them. If you get price complaints or are accused of price gouging by a disgruntled customer, you'll be glad you have documentation to back up your prices.
Hone your Sales
Do not skimp on the tools and training that can make your techs more effective in the field. Your ongoing technical and sales training efforts are designed to improve your techs' job skills which in turn improves job quality, customer satisfaction, and the bottom line. Keep it up even in down times.
If you don't do it already, now is the time to work with your suppliers to optimize your tools and techniques for selling, installing, and servicing their products. Many manufacturers can provide free training for your techs to enhance their job performance. They often provide free sales materials that you can combine with your flat rate books that can make the sales process easier and more successful for your techs.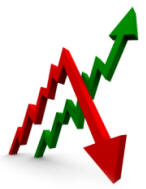 If you don't know where to start to get free or low cost training, talk to your supply house. They deal with manufacturer's reps every day. If they can't help, groups like the PHCC, ECBA, Nexstar, and QSC have industry relationships and training resources.
After the last few years, dealing with a slowing economy should be a manageable challenge. Remember the lessons learned while surviving the recession, and continue to work on the details of your business. Success depends on understanding and controlling your costs while maintaining and building technical and sales skills.
---
Click Here to Crunch your Numbers Today!
---
Quick Tech Tip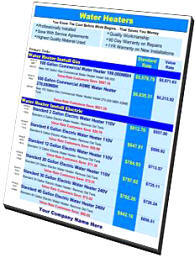 As your costs and prices change, it's easy to update specific sections of your Flat Rate Price Books with NSPG software. You can easily make the changes to your book calculations on the Setup form, and then create loss leaders for specific Tasks to meet your competitive challenges.
Once the prices look good to you, open the Print form, and select and print the specific pages of your price books you want to replace. Then, remove the old pages from your existing price books, and insert the new pages with your updated, competitive prices.
You now have updated price books for your technicians to use in the field.
Be sure to let your techs know how to most effectively use your new loss leaders as sales tools to profitably compete against low-ball pricing.
---

Special Offer Extended: Free Printed Flat Rate Price Book
We have decided to extend out special Free printed Flat Rate Price Book offer to anyone who orders our Flat Rate Software (National Standard Price Guide) through the end of May 2011.
Get your first Custom Printed Price Book for Free direct from NSPG with your purchase of NSPG Flat Rate Software.
We make it easy to Rise Above the Competition.
Here's how easy Flat Rate can be:
Get your NSPG Flat Rate software.
Enter your information and customize your books any way you want.
With a click of your mouse, send us your Flat Rate Book information.
We will print and bind your Flat Rate books with our high speed color laser publishing system.
That's all there is to it. You spend no time printing and binding your books. You spend no time hassling with your local print shop trying to get the quality you need.
At NSPG, We Make It Easy to get your own custom printed Flat Rate Price Book. Just place your software order via our web store at nspgweb.com before the end of May 2011. You will automatically receive credit for your free custom Flat Rate Price Book.
This is a limited time web store only offer, so don't delay. Click here, and save some money now.
---
The Nexstar Legacy Foundation announced their 2010-2011 scholarship award winners at Nexstar's Owners' Spotlight Series in Clearwater Beach, Florida on Saturday, March 20th.. Seven students will receive scholarships to pursue education in preparation for careers within the plumbing, HVAC and electrical industry.

"The mission of the Nexstar Legacy Foundation is to give back to an industry that has been so good to us", said Scholarship Committee Chair Julie Wieman of MacGregor Plumbing & Heating of Harbor Springs, Michigan.

Scholarships are awarded based upon merit, chosen by a scholarship selection committee comprised of industry leaders both inside, and outside of, Nexstar. The scholarship program is the major gifting program of the Foundation. The largest annual award is the Frank Blau, Jr. Award of $6,000. Since its inception, the Nexstar Legacy Foundation has awarded over $84,000 in scholarship grants in only four short years.

Inspired by the foundation's co-founder Frank Blau, Board Chair John Ward of Applewood Plumbing Heating & Electric of Denver, Colorado, said, "I give to the Foundation because the education Frank Blau gave me raised me from poverty to prosperity".

150 high school, college students and industry professionals applied for this year's scholarships that were funded through the Legacy Foundation by individual and company donations. Julie Wieman said, "The goal is to continue to build visibility for the program and to increase fundraising among members of Nexstar, while also reaching out to non-members."

For more information on the Nexstar Legacy Foundation or to make a donation, go to www.nexstarfoundation.org or contact Renee Cardarelle at (651) 789-8518 or info@nexstarfoundation.org.

Apprenticeship - $1,000
James Fingerman, San Diego, CA
Thomas Edison State College
Sponsored by Anderson Plumbing, Heating and Cooling El Cajon, CA

Technical College - $2,000
Kal Gossett, Corning, NY
Lincoln Technical Institute

Lincoln Deitrick, Zanesville, OH University of Northwestern Ohio

Four-Year College - $3,000
Sarah Masters, Allendale, NJ

Sponsored by Martin Masters Plumbing Midland Park, NJ

Graham Thurber, Topeka, KS Washburn University

Jesse Thornburg, Cambridge, MA
Massachusetts Institute of Technology

Frank Blau, Jr. Award - $6,000 Andrew Deckert, Green Bay, WI
Michigan Technological University

Sponsored by Drucks, Menasha, WI
---
Special Offer

Call 800 841-8542 today to learn about our affordable, no interest, payment plans for NSPG software.

I'm a great believer in luck, and I find the harder I work the more I have of it. Thomas Jefferson

If the world should blow itself up, the last audible voice would be that of an expert saying it can't be done. Peter Ustinov

Write a wise saying and your name will live forever. Anonymous

He hoped and prayed that there wasn't an afterlife. Then he realized there was a contradiction involved here and merely hoped that there wasn't an afterlife. Douglas Adams

If I knew I was going to live this long, I'd have taken better care of myself. Mickey Mantle

Laughing at our mistakes can lengthen our own life. Laughing at someone else's can shorten it. Cullen Hightower
---
The Economy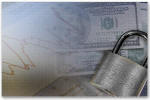 Economic reports coming in over the last few months have been increasingly disappointing. After an especially weak report on February's trade deficit, Macroeconomic Advisers, a forecasting company, lowered their first quarter G.D.P. estimate to 1.5 percent annualized. That rate would be slower than each of the last two quarters.
We are seeing service industry materials price increases over the next few months from 5% to 18%. How much have you raised your rates this year?
---
Interesting Online Items

Oak Creek Plumbing in Contractor Mag
Plumbing the Depths of Culture