Since 1992

, NSPG has been providing the tools that allow contractors to increase profits and minimize business hassles. With our simple-to-use-tools, you can make being a business owner what you always wanted to it be - successful, profitable and rewarding.
---
OnLine Applications Follow Up

Just a quick follow up to our article last month about online applications. In July the Amazon S3 servers went down for several hours. These servers are used by thousands of companies for reliable data and application storage. It is considered by many to be the gold standard of online data reliability.
This outage, the third is about a year, illustrates one of the risks of online applications and data storage. If you have a time sensitive, live online application, even a short duration outage can cause serious business problems. If you cannot find or process customer data because your access to your online data is interrupted, your business can grind to a halt.
While online applications and data storage is probably the future, local redundancy still needs to be developed before you should stake you business on it.
By the way, we use the Amazon S3 service for backup of our critical data files here at NSPG.
---
Is this any way to run an Airline?
It was a pleasure to meet everyone at the industry meetings I attended in Salt Lake City and Milwaukee last month. I'm always amazed at the energy and ideas that are created when motivated groups of business people get together to learn from each other. Unfortunately, my trip home from one of the meetings on Continental was an object lesson in how not to run a business.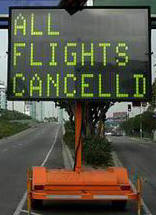 I checked in online the night before my Sunday flight. Everything looked OK. The plane was mostly empty, so I could select a good seat. The next morning, I checked the flight status and learned that it had been cancelled. The plane had not even arrived the night before due to "weather."
They informed me that I was now scheduled to return home the following day. Continental made no effort to get me home in a timely manner. I had to find an alternative flight myself. And, after a missed connection in Cleveland, I was home - only 12 hours late. I can tell you that I will actively avoid Continental Airlines in the future.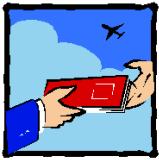 I am dissatisfied not because they cancelled their empty flight, but because they made no effort to meet my need and expectation to get home. When I bought my ticket, I assumed that I had a contract that obligated them to get me there and back in a timely manner. Even if that is not the fine print wording of their agreement, and I know it's not, that is the spirit of what an airline sells.
As business people, we all know that we are not just selling the parts and labor involved in the job. We're selling the completed job with the hassles reduced to a minimum. If complications arise, we earn our customer's continuing business by how we respond. Fixing an unexpected problem, even if it costs more, is how we build our reputation for quality service.
Continental was content to do the minimum necessary. Rather than find an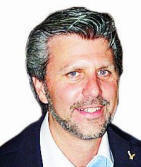 alternative for me, they were ready to take the option that was easiest for them but was a real problem for me. This is why great companies view problems as opportunities. Respond correctly to the problem, and you can earn a customer for life. Do the minimum, and you'll never hear from them again.
Judging from my conversations in Salt Lake City and Milwaukee, most of us understand the long term benefit of providing quality service. We need to be sure that our front line employees understand it too since they're often the ones who need to go the extra mile.
- - - -
Give Mike Conroy a call to discuss your business, your numbers, or your flat rate books. Take advantage of his experience working with hundreds of companies like yours to help you achieve your own business success.
---
Measure Monthly, Adjust Quarterly
& Achieve Annual Profit Goals
---
National Standard Price Guide

In our Flat Rate software, National Standard Price Guide, there are many tools to help you easily navigate through the thousands of Parts and Tasks that are in your database. These range from the standard Ctrl-F searches available in many applications to the multiple keyword searches available for the Parts Description field.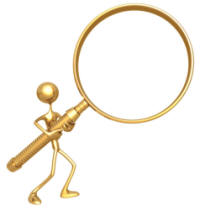 One not so obvious search tool is the Category map. This is a form that lets you select the type of Task and then narrow down your search by the Task Subcategory, and then pick the Task from a list. You can quickly jump through thousands of Tasks to just the right one with a few mouse clicks.
You can see a quick demo video of this search technique here.
Most users can leave the search maps open as they edit their information so they can quickly jump from one Task to another with minimal effort.
For more information about NSPG Flat Rate, visit the NSPG website or call 800-841-8542, and let us show you how our system can work for your business.
---
Finally! Your business can be easier to manage every day.
---
On-Line News


25 Years in Business
In This Issue
Phone 800 841-8542
---
---
The freebie of the month is a web site or product that we feel gives you something worth looking at or using that costs you little or nothing.
Anyone who uses the internet for shopping, banking, or business needs to create secure, easy to remember passwords. Most of us use one or two generic passwords that could probably be guessed or cracked pretty easily.
That's where SuperGenPAss comes into the picture. This web site allows you to create very strong passwords that are unique or each web site.
SuperGenPAss takes one password that you tell it and combines it the name of the web site or application to create a password that would be hard for anyone to duplicate.
If you pay bills, shop, or any number of other things that need a secure password, give it a try. Remembering one, master password may be the way to go.
If you have a favorite Free site, let us know.
nspginfo@nspgweb.com
---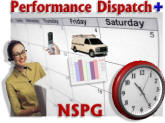 ---
It takes hundreds of nuts to hold a car together, but it takes only one of them to scatter it all over the highway.
Evan Esar
Ability will never catch up with the demand for it.
Malcolm Forbes
Too many people are thinking of security instead of opportunity. They seem more afraid of life than death.
James F. Byrnes
Everyone is unique, just like everyone else.
Anonymous
Success is not final, failure is not fatal: it is the courage to continue that counts.
Winston Churchill
Never let the fear of striking out get in your way.
Babe Ruth
Young men think old men are fools; but old men know young men are fools.
Truman Capote
---