In 1992, NSPG released Numbers Cruncher, our Break Even Calculator. This was followed by our Flat Rate Price Book product line. With our simple-to-use-tools, you can make being a business owner what you always wanted to it be - successful, profitable and rewarding.
---
Google Tags for Local Business Advertising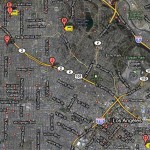 Google has started its new advertising vehicle for local business called Google Tags. The service adds a yellow marker to your business listing on Google Maps plus it adds a line under your text listing. Both can link to a special offer coupon or your website.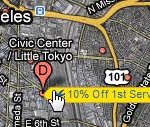 Your tag can link to photos, videos, menus, or appointment creation pages of your website. It is an easy way to directly integrate your business into the Google search ecosystem.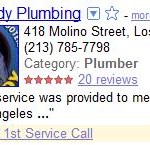 The extra brightly colored tag can make your business stand out on the map and text listing. The ability to easily create limited time offer coupons can help drive business to your company by adding a sense of urgency to the transaction.
Google Tags may be one easy way for small main street businesses to transition from paper advertising like the various "Yellow" books to the world of on line advertising.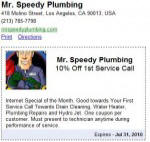 If you have a verified listing in Google Places, you can quickly add the tag feature to your listing. Having a tag associated with your company will not improve your listing position, so you still need to work to get to the top of the local listings.
The cost for the new Google Tags service is $25 per month with the first month free if you sign up by July 23, 2010.
For a quick overview of the Google Tags program take a look at the official Google roll-out video. (Go full screen for a better view).
---
Small Business Loan Program
Sam's Club has begun testing its online business loan program that was announced on July 6, 2010. The program will provide small businesses with access to no collateral loans of $5,000 to $25,000 through established small business lender Superior Financial Group (SFG). SFG is is the largest SBA regulated lender that specializes in lending to small businesses.
The application process is simple with the full cost structure disclosed up front. The application is available through a link on the Sam's Club site. There is a PDF brochure with the program highlights available on the Sam's Club site.
The one page application is on the SFG site where the full costs and program details can be found.
---

Give Mike Conroy a call. He can quickly walk you through the business basics that you need to help make your business more consistently profitable. Take advantage of his experience working with hundreds of companies like yours to help you achieve your own business success.
Measure Monthly, Adjust Quarterly
& Achieve Your Annual Profit Goals
---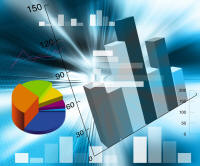 Kiplinger's projections for the economy remain mildly optimistic. They expect the economy to grow 3.1% this year and 3.6% next year. These are weak numbers for a recovering economy, but at least they are positive. It still looks like the economy won't improve substantially until 2012 at the earliest.
We are seeing announced supplier price increases ranging from 5 to 10% for July. This probably reflects the increased demand due to the pick up in business earlier this spring.
PHCC Connect 2010: Learn New Strategies to Succeed!
In this changing business environment, you're being hit from all directions with new situations that you didn't anticipate. Do these sound familiar?
Customers are hesitant to spend any money, and nothing you can say will change their mind.

Internet-savvy customers are finding product information online instead of through you.

Your previously loyal new construction partners are selecting the cheapest bid over yours.

How do you overcome these challenges—before your competition does? You need new strategies, and you need them fast. Answers specific to your business can be found at CONNECT 2010, Oct. 27-30 in Las Vegas, Nev.

Held jointly with the Quality Service Contractors' Power Meeting, the event will provide the most comprehensive industry training, well-known speakers and cutting-edge information available.
---
Nexstar® Super Meeting will Offer Strategies for Generating Revenue and Success
Plumbing, HVAC and electrical home service contractors across the continent have the opportunity to experience the rapid results of Nexstar® Network, as the trades' leading business development organization opens the doors of their Austin, Texas Super Meeting September 23-25.

---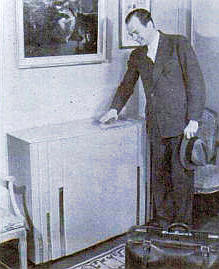 Interesting Online Items

Liquid Desiccant Dehumidification
Internet Tubes Clog Sewer Line
"All my main customers are dead"
---

Call 800 841-8542 today
to learn about our
easy, subscription plans for NSPG software products.