Maximizing Your Sales Opportunities
Whether the economy is slow like it is now or booming like it's 1999, the most successful companies are always working to of maximize productivity and profits. One critical part of this effort is selling Add-on Tasks.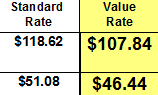 Add-on Tasks are the secondary jobs you sell while already working on a service call. They are usually presented as a separate price column in your flat rate price books. Since the Primary Task has covered many of your costs for customer acquisition and your transportation time, these Add-ons can be a prime source of profits.
The big question with Add-ons is how to price them so you make a reasonable profit while making them attractive to the customer.
We'll assume that you have Crunched your Numbers including all of your costs, your actual productivity, and your profit target. At this point, many companies simply remove the costs associated with travel time, and they have their Add-on selling price. This is quick and easy, but it may not be the price you want to use to maximize your sales dollars per ticket.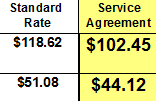 Because it still includes some costs for customer acquisition, many companies will further reduce their Add-on Task prices by some percentage. Their reasoning is that the lower price will help their techs make the sale more easily. If your techs are not super salesmen, this approach can help the customer decide to buy, and it also helps the tech to be more comfortable trying to make the sale at a reduced price. As long as the reduced Add-on price still yields a reasonable profit, this is a win-win.
Many companies use the second price column in conjunction with their Service Agreement program. The idea is that customers who have signed up for the program will be more likely to call your company when they need service so the cost of customer acquisition is significantly reduced. You can pass this savings on to the customer and still maintain a reasonable profit.
NSPG flat rate price books allow you to create a separate section of Add-on Tasks that gives you the flexibility of creating a lower tier of Add-on pricing for all of your Task price columns. This gives you more flexibility in the field to provide the pricing your techs need to make the sale.
All of these methods for pricing your second column Add-on Tasks can pay off for your business as long as your numbers are in order. Discounting without having high confidence in your profitable selling price in today's market is risky.
---

Give Mike Conroy a call so he can help you decide what price level you should use for your Add-on Tasks. He can quickly walk you through the business basics that you need to help make your business more consistently profitable. Take advantage of his experience working with hundreds of companies like yours to help you achieve your own business success.
Measure Monthly, Adjust Quarterly
& Achieve Your Annual Profit Goals
---
Getting Started with On-Line Advertising
Many parts of the country are still seeing very slow business growth, and some places seem to be slipping back into the same depressed business conditions as 2008-9. This has led many companies to search for more efficient methods for finding new customers. The old ways of yellow books and newspaper ads just don't pay off today. On-line resources like Craig's List, Google, and local advertisers seem to be how most people find service providers today.
The transition from print advertising to on-line is accelerating for most businesses. One of the business questions we often hear on this topic from our Numbers Cruncher and Flat Rate Price Book users is, "How do I get started in Internet Advertising?" For most businesses that are just starting the move to the web, the answer is Google. Since the vast majority of searches for services are done through Google, that's still the place to be for companies transitioning from traditional print media advertising.
Google has added a new feature to their local maps service that will benefit any business that services a local area. Google Service Areas will allow you to define the geographic region your business covers. If you run a Plumbing, Electrical, or HVAC service shop, this can be significantly more meaningful to your target customers than a business address. And, this can result in higher response rates to your free and paid entries in the Google search world.
You can see our complete post on this subject including a short video on TheNumbersCruncher blog.
---
The Economy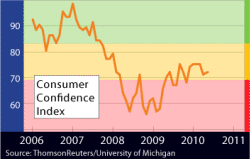 Kiplinger reports that consumer sentiment is not rising. This reflects the slowdown that most parts of the country have seen over the last few months.
The current level in the low 70s is far below the 90 percent level regarded as indicating a healthy economy.
We are seeing small percentage supplier price changes for August and announced changes of as much as 15% for September.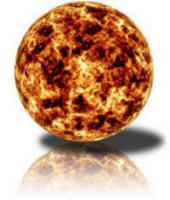 Interesting Online Items

Solar Licensing Database
Arrested for FaceBook Friending