Since 1992

, NSPG has been providing the tools that allow contractors to increase profits and minimize business hassles. With our simple-to-use-tools, you can make being a business owner what you always wanted to it be - successful, profitable and rewarding.
---
Smart Discounting
Last month we wrote about the importance of paying for a limited range of discounts (loss leaders) that you offer to your customers so that you can maintain your profits. Most business advisors feel that targeted discounts to win new customers are a valid business strategy, but that broad price cuts are not a good long term strategy. They tend to undercut the image of a business as a quality organization which can limit your profit potential.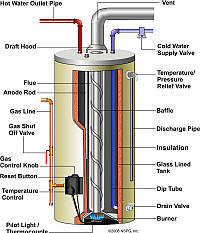 Target your discounts.
When discounting to win a new customer or to compete on certain commodity type products like water heater installs, a well designed discount strategy is critical. A loss leader like a simple drain service can be a good tool to introduce your high quality service to a new customer. If you have low price competitors, you may have to create a discounted product to match their low ball price on certain items. As long as you build the cost for your limited discounts into your budget, you can maintain your overall profitability.
Give smart discounts.
If you feel that you must cut your prices, be smart about it. Discounting a service contract that can lead to future work can be a good strategic move. You can give up some of your profit now for enhanced future sales. A discount that is designed solely to get the job now without earning a profit is a bad short and long term strategy.
This type of discounting was rampant in the fast food industry a couple of years ago. Everyone had a "value menu" with items priced at one dollar. The idea was to bring in customers with the low price items and also sell them on regular priced items to make a profit.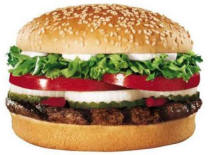 What they found out was that people came in and only ordered from the discounted menu. Their profit margins fell even though overall sales remained stable or grew.
Their discounting had created the image that their products were only worth the "value menu" price. The qualities of their standard offerings lost out to the low price items. Over time, most fast food chains sharply cut back their value items, and their margins recovered. The low price customer still comes in for the limited "value menu" items, but the majority of their customers purchase from their larger menu of profitable items.
One of the best ways to discount your products and services is to not discount at all. The Good-Better-Best model that most service businesses use is a prime example of discounting without discounting. By offering a range of products that all fulfill a single, specific need, you can offer a lower price item without cutting your price. For example, offering fixtures with a range of features and a matching range of prices allows you to save your price sensitive customers some money. A fixture with fewer high end features can meet your customer's price needs, and still earn you a reasonable profit.
Keep it short.
If you must cut your prices, be clear that the discounts are only for a limited time. It is very hard to be a consistently profitable low price business. You must make it clear to your customers that you are offering special pricing as a limited time service to help them through difficult economic times. If your customers think you are cutting your price because you really need the work, they will doubt the quality of your business, and the work you do. This can do long term damage to your business.
Know your breakeven so you know you're profitable.
Lower prices are just one tool in your belt for winning and keeping your customers' business. It should be used sparingly, and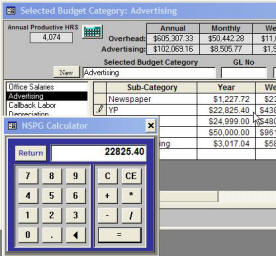 properly. Before you do any discounting, you need to Crunch your Numbers so you know what your breakeven is.
You cannot sell at a loss and make up for it in volume.
The bottom line for your customers is whether they think your services are worth the price. Long term, the positive image of your business is more important than your price. Don't let low prices define your business. A company reputation based on good value, quality, and integrity are the keys to long term success.
At NSPG, we rarely discount our products and services. Members of certain industry groups do get discounts because it makes financial sense. Industry groups like the PHCC, Nexstar, QSC, and others provide real benefits to their members, and strengthen our industries. The discounts we provide are a small contribution to the strength of these organizations and their members.
- - - - - - -

Give Mike Conroy a call to discuss discounts, loss leaders, your business, your numbers, your performance benchmarks, or your flat rate books. Take advantage of his experience working with hundreds of companies like yours to help you achieve your own business success.
Measure Monthly, Adjust Quarterly
& Achieve Your Annual Profit Goals
---
Protect your Most Valuable Assets
Our article last month about online backup services included a number of the big name players. Another flat rate online backup service that gets good reviews is called Backblaze.
For $5 per month you can back up all of the data on all of your computers.
- - - - - - -
In the past we have written about a number of on line services for running your business. Our feeling about mission critical on line applications is that reliability is more important than convenience.

We recommend Google services for all of our clients, and their up time is way over 99%. Earlier this month, Google, one of the most reliable services available today, suffered another outage on their GMail servers. Now two hours without email is not a catastrophe, but many companies are moving to online, real time applications for running their business.
What would a two hour outage in the middle of the day do to your business? If you are thinking of moving your critical business activities like dispatch and billing on line, remember that 99% uptime means over 85 hours per year of down time.
---
---
Interesting Online Items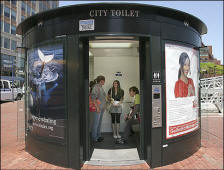 First Zero Energy Use House
Electrician Provide Disaster Relief
Plumber's Tool Causes Stir in LA
$300,000 Toilet Nearly Finished
---

Call 800 841-8542 today
to learn about our
easy, subscription plans for NSPG software products.