All of our businesses have at least one thing in common. We all have something that we're going to get done some day. Whether it's offering a new product line, buying that new truck, really starting that training program, hiring that new tech, or finally getting that flat rate book, we all have the same problem. We are all waiting for the best time to get it done.
For most of us, the best time to get anything done is right now. Waiting until tomorrow means that it will never get done. Waiting until you have more information means that you'll never know enough to do it. Your competition will always be ahead of you if you don't start now. The key to success is to start.
Here's the classic example illustrating the power of getting started now.
A ceramics teacher decided to divide a class into two groups. One group would be graded on the quantity of work they produced. The other group would be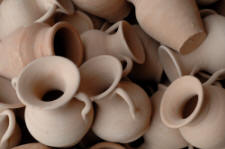 graded on the quality of their work. For the first group, fifty pounds of pots got an "A", forty pounds a "B", etc. The students in the quality group only needed to produce one perfect pot to get an "A".
At the end of the semester, the highest quality pots were all produced by the group being graded for quantity. The quantity group turned out dozens of pots, and learned from their mistakes. The quality group had spent the semester thinking about how to achieve the perfect pot, and had many ideas about how to make the perfect pot, but never actually produced one.
OK, so you don't make pots for a living. How about something related to our businesses?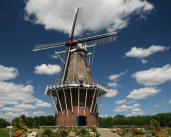 Green tech is the hot new thing for just about everyone in Plumbing, Electrical, HVAC, or any other building trades. Most companies are waiting to see what they should do while a few have jumped in, and are getting it done now.
There are lots of arguments in favor of a wait and see attitude. You probably want the answers to many questions before you begin. Who makes the best products? What's the best technology? How do I get training? You can probably add a dozen more questions that you have.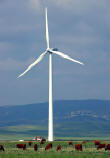 Sure, the technology will change and improve over time. But who will be better able to profit from the improvements over the long term? The company that waited for better technology to come along, or the company that has experience installing and servicing today's technology?
The truth is, you will never know the exact best time to get started with anything. It's also true that, for most things, waiting to do it is probably a waste of time and opportunity.
Here at NSPG, we see companies search and compare flat rate for years while their competition made a choice and just did it. On a regular basis we hear the phrase, "I wish we had done this years ago." Even the companies that chose the wrong flat rate software, and then switched to NSPG are ahead of the companies that wasted years waiting for the perfect time. The early adopters learned how optimize their businesses and their sales process with flat rate, so they hit the ground running when they start using our books. In hindsight, moving to flat rate back then was obviously the right decision.
Whatever you need to get done for your business, do a thorough search, and then pick one solution. Sell the new product line, buy the truck or that new tool, start that training program, hire that tech, or get that flat rate system. Make your own decision and get started today.
---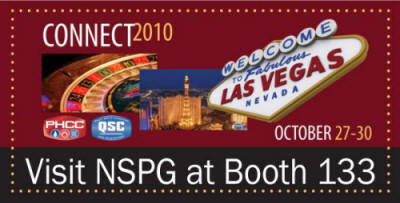 NSPG's own Mike Conroy will be at Connect 2010 in the Paris hotel in Las Vegas at the end of October. If you will be in Vegas, be sure to stop in and say hello.
Give Mike a call or send him an email (info@nspgweb.com) and he'll send you a form for Free admission to the Product and Technology Showcase if you pre-register by October 12. It includes the show, lunch and afternoon education sessions. (Onsite registration is $20.)

If you can't make it to Vegas, give Mike Conroy a call now at 800-841-8542. He can quickly walk you through the business basics that you need to help make your business more consistently profitable. Take advantage of his experience working with hundreds of companies like yours to help you achieve your own business success.

---
Special Offer

Call 800 841-8542 today to learn about our affordable, no interest, payment plans for NSPG software.

Progress isn't made by early risers. It's made by lazy men trying to find easier ways to do something.
Robert Heinlein

No tyranny is so irksome as petty tyranny: the officious demands of policemen, government clerks, and electromechanical gadgets.
Edward Abbey

I've had a perfectly wonderful evening. But this wasn't it.
Groucho Marx
---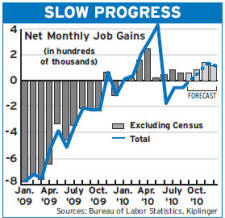 The Economy
The recession officially ended in June 2009 - the longest since World War II. This recession officially lasted 18 months. The previous longest postwar recessions were in 1973-5 and 1981-2 which each lasted 16 months.
The 2007-9 recession was the deepest on record since the Great Depression in terms of job losses.
This month, we are seeing announcements of supplier price changes of 6 to 15% for the immediate future.

---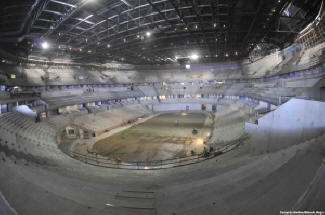 Interesting Online Items

Colorado Jobs