We have received reports from some of our Flat Rate software users that the Category Books are printing with a single blank page. This problem can be caused by a Windows update that was issued recently by Microsoft.
This Microsoft file fault can affect any software that relies on Microsoft programming tools, so you should be aware if this with all of the programs installed on your Windows computers.

We have posted an update that repairs the damage to the Price Guide software here: http://www.nspgweb.com/update/nspgupdate.htm

Please download and install this new Flat Rate update before printing your next set of price books.
---
After 20 years in our Harrington Park, NJ location, it's time for a change. We are now in the middle of our move to a temporary location while we build our shiny new NSPG headquarters building in central New Jersey.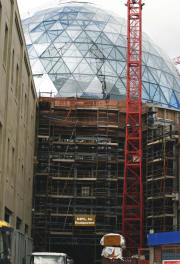 During the move, there will be some interruptions of our operations. From September 15 to October 15, our Flat Rate Price Book printing facility will be closed.
Our Premium Phone Support and Sales Teams should be back on a normal schedule by the end of this week.
The NSPG email support offices will remain in northern New Jersey. Free Email support may be delayed at times during the first week of October.
Our new mailing address is:
NSPG, Inc.
PO Box 1168
Manahawkin, NJ 08050

"You Can Do Anything, But Not Everything.". David Allen
---

Here's How to Protect
Your Tech's Phone
(Video)


---
quick business cost calculator on the NSPG web site.

This simple calculator takes your selections from a series of choices, and returns estimates of several values that are critical to setting your profitable prices.

You can use it to get a quick look to see if the numbers you're currently using are realistic for your actual costs.

This free calculator is designed for an owner/operator business and includes several financial assumptions with that in mind.

If you need a more complete and more flexible way to calculate your key costs and pricing numbers, you should use Numbers Cruncher. With your Numbers Cruncher purchase you get a free Numbers Review by an NSPG Flat Rate expert. We can help you spot where you may be spending too much or too little based on our experience with thousands of businesses.
---

Give Mike Conroy a call at 800-841-8542. He can quickly walk you through the business basics that you need to help make your company more consistently profitable, and increase the value of your business. Mike has years of experience helping companies set their own profitable prices, respond to price complaints, track performance, implement and fine tune Flat Rate systems, and improve profitability.
Take advantage of Mike's experience working with hundreds of companies like yours to help you achieve your own business success.

---
A 60 Week Customer Care Program will be Unveiled at
NexstarŽ Network's 20th Anniversary Super Meeting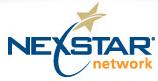 Residential service contractors from around the country will gather in Las Vegas, October 11-13 to dive deep into systems, coaching and peer support that empowers frontline employees to serve customers like never before. Nexstar's Customers First (C1 Movement) highlights the critical role customer service plays in a PHCE service business from the front lines to the follow up.
At the event, Nexstar will unveil a Customer Care Program for Plumbing, HVAC and Electrical technicians. The program is designed to speak to every employee touch point in a residential service business from the front end to the final follow-up to accountability processes for all company positions.
In addition, contractors will get:
Money making sales techniques for all trades
Strategies for enhancing on-line reputation
Accountability processes for all company positions
Accurate economic forecast from nationally acclaimed economist Brian Beaulieu
Strategic Partner tradeshow filled with products and services to enhance business
NexstarŽ Network Super Meeting October 11-13 Planet Hollywood, Las Vegas, Nevada
Typically for members only, this event is open to a limited number of non-members who wish to experience Nexstar.
For more information, call 888.240.STAR or email membership@nexstarnetwork.com.
---
Special Offer: Free Numbers Cruncher Review with Sales Goals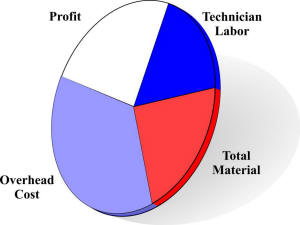 Most of our clients find NSPG while looking for Flat Rate Price books for their Plumbing, Electrical, or HVAC company. We always encourage potential clients to Crunch their Numbers before they even consider printing a Flat Rate Book. Many of our most successful Numbers Cruncher users also take advantage of our Numbers Cruncher Review service.
We decided to bundle our Numbers Cruncher software with a free Numbers Cruncher Review session to encourage more users to take advantage of our expertise in interpreting and implementing their numbers. Here's how it works.
Our Numbers Cruncher software allows you to quickly and easily set and monitor your breakeven, productivity, and profitability. With just a few clicks of your mouse and about an hour of your time, a Numbers Cruncher Review can help you fine tune your operation, and give you confidence that your numbers will really work for your business.
The free Numbers Cruncher Review includes a personalized business assessment to review and adjust your Numbers Cruncher Data, set up your new budget and selling prices along with sales and productivity targets. You will receive written recommendations based on your actual numbers for adjustments to your sales and spending goals for the coming year.
We will then follow up with a phone consultation to discuss our recommendations with you to help you establish how to implement any changes you decide to make to improve your operations.
This is a limited time web store only offer, so don't delay. Click here, and save some money now.
---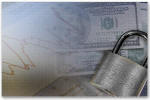 The Economy
Tax Cuts and Economic Growth - Just the numbers.
We are seeing announced industry price increases about 6%
in a wide range of products.
---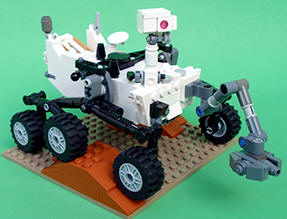 Interesting Online Items

National Solar Tour