Since 1992

, NSPG has been providing the tools that allow contractors to increase profits and minimize business hassles. With our simple-to-use-tools, you can make being a business owner what you always wanted to it be - successful, profitable and rewarding.
---
Everyone at NSPG would like to wish you and yours a
Merry Christmas and Happy New Year.
In this issue, we will review a few of the traditional items that we all need to consider as we wrap up another business year. These include last minute tax and business considerations like getting your numbers right, reducing last year's taxes, and moving any planned purchases into this year to take advantage of the tax benefits right away. Talk to your accountant or other professional to be sure you get it right.
---
Accountant Review: If you use an accountant for your business, now's the time to schedule a meeting to be sure you've got everything in order. You should communicate regularly with your accountant to be sure you're getting all the deductions you've earned, and generally keeping your financial house in order.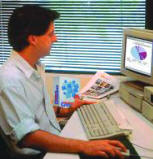 Crunch Your Numbers: You have another year's worth of financial information that you can quickly summarize and review in Numbers Cruncher. Do a quick update of your numbers, and you'll be ready to confidently start the new year knowing that your prices are where you need them to be.
Remember that Numbers Cruncher presents a real snap shot of your business. Most accountants do not provide this type of information that you need to set your profitable prices.
Retirement Plan: Make your contributions to your retirement plan. If you don't have one, set one up. You may not have to actually fund it until your taxes are due. This will not only provide for your future, but could reduce your tax bill for the current year.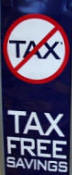 Section 179 Deductions: A change to the tax code passed in 2008, gives you until the end of the year to purchase equipment, software, and some vehicles and depreciate the entire amount on this year's taxes. This could save you a bundle over the old multi-year depreciation schedules.
Here's a calculator that shows how much you could save.
Now you have even more reason to get your own copy of Numbers Cruncher or Flat Rate software before the end of the year, and help pay for it with the tax savings.

Loss Carryback: If your business had a loss for this very difficult year, talk to your accountant about taking advantage of the often confusing IRS rules on deducting this year's losses from the previous five years' profits. If you don't want to get back some of the taxes you already paid, you may be able to reduce what you owe on future profits. Be sure to get sound advice before using this tax technique.
These rules and forms have changed again this year so should be a bit easier to use.

Donate Now: If your business is not a C corporation, any donations you make now will probably reduce this year's tax bill.
If you will have a loss this year, Chapter S corporations cannot deduct gifts to charity.
Plan Ahead: Tax rates will probably be going up after 2010, so you should begin to think about how you can keep more of what you earn in the future. A plan that includes all possible business deductions and tax savings will be even more valuable when the rates go up.
- - - - - - -

Give Mike Conroy a call to discuss creating your own market niche, selective discounts, loss leaders, your numbers, your performance benchmarks, or your flat rate books. Take advantage of his experience working with hundreds of companies like yours to help you achieve your own business success.
Measure Monthly, Adjust Quarterly
& Achieve Your Annual Profit Goals
---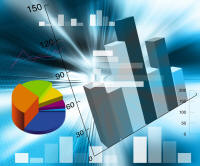 The numbers that economists use to measure the state of our economy often don't give us a real picture of what is happening. News releases like the one from Fedex this month may give us a better picture of where we are.
Fedex saw an increase in their daily shipping volumes in the second quarter of this year. They believe that this indicates that the world economy is improving, and probably has been for several months.
Industry suppliers continue to announce price increases for a broad range of product lines. Latest increases we have seen range from three to eight percent.
---
---
Interesting Online Items

Energy Jobs
Electrician Apprentice Openings
---

Call 800 841-8542 today
to learn about our
easy, subscription plans for NSPG software products.

---
Advertisement
SAVE MONEY ON PAYROLL
We all know that in today's economy everyone is trying to cut back on their costs. And, the two main elevators of cost are rent and payroll. Now, many of you have already made the smart decision to outsource your payroll to save time enabling your worries and stresses to come from things other than when certain taxes are due.
When working with Paychex you have a larger array of services to work with than the average payroll and tax service can provide although, for some, that may be all you need.
Our services include:
These are just a few ways Paychex can help you grow your company.
I'd like to extend a special offer for all NSPG users. For the months of December and January, you will receive an automatic 15% discount off every Paychex service. So, no matter what fits your business best, you will benefit!
Simply call me for a price and service comparison to your current provider, and I guarantee you will be pleased.
Thank you and I wish a happy holiday to you and your families.

Rocco Conroy
201-930-0500 ext 3820
mrc11rocco@yahoo.com