Everyone at NSPG would like to wish you and yours a
Merry Christmas and Happy New Year.
---
Plan Ahead: Tax rates will not be going up next year and will be going down a bit for many businesses, so this year you can probably maximize deductions in the current year and income in the future year.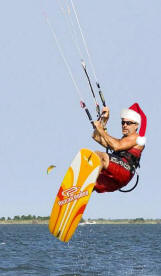 Retirement Plan: Make your contributions to your retirement plan. If you don't have one, set one up. You may not have to actually fund it until your taxes are due. This will not only provide for your future, but could reduce your tax bill for the current year.
The new 2% reduction in the payroll tax will reduce everyone's tax bill next year. You may want to encourage your employees to open a personal IRA with this windfall so they can start saving for their own retirement.
Take a Break: Spend some time doing the things you love with friends and family. You'll return to work refreshed and ready to go.

Crunch Your Numbers: You have another year's worth of financial information that you can quickly summarize and review in Numbers Cruncher. Do a quick update of your numbers, and you'll be ready to confidently start the new year knowing that your prices are where you need them to be.
Remember that Numbers Cruncher presents a real snap shot of your business. Most accountants do not provide this type of information that you need to set your profitable prices.
Equipment Expensing: You can treat the purchase of up to $500,000 in equipment as an expense for 2010. This is an increase from the $250,000 limit in 2009. This can make the purchase of new or used equipment much more economical by accelerating your deduction into one year. Off the shelf software, like Numbers Cruncher and NSPG Flat Rate software is eligible for first year expensing.
Loss Carryback: If your business had a loss for this very difficult year, talk to your accountant about taking advantage of the often confusing IRS rules on deducting this year's losses from previous years' profits. If you don't want to get back some of the taxes you already paid, you may be able to reduce what you owe on future profits. Be sure to get sound advice before using this tax technique.

Donate Now: If your business is not a C corporation, any donations you make now will probably reduce this year's tax bill on any profits earned. Remember that there is no phase out of itemized deductions for high income earners this year.
Contact your own advisers for the best business and financial advise for your own situation. A little extra effort now can save money and help build a better future for you and your business.
---
Critical Thinking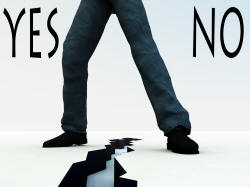 Every day we are bombarded with information about the world around us in what can seem to be a dizzying stream of noise. It is critical for success in business and life that we develop the ability to sort the important information out of the blizzard of useless noise, and analyze its relevance before putting it to use.
Just think how much more complex our power and utility systems are today than they were just 30 years ago. Power conditioning, safety interlocks, wireless communications, low flow, central energy controllers, green tech, and a hundred other technologies have infiltrated our jobs and lives over the years.
Well honed critical thinking skills are not only a valuable business asset, but they make navigating our personal lives easier too.
Here is a link that may help develop critical thinking skills for
yourself and your business: Critical-Thinkers.com

---
Special Offer

Call 800 841-8542 today to learn about our affordable, no interest, payment plans for NSPG software.

At Christmas play and make good cheer, For Christmas comes but once a year. Thomas Tusser

Aren't we forgetting the true meaning of Christmas? You know, the birth of Santa. Matt Groening

Generosity is giving more than you can, and pride is taking less than you need. Kahlil Gibran

If you want to see what children can do, you must stop giving them things. Norman Douglas

Feeling gratitude and not expressing it is like wrapping a present and not giving it. William Arthur Ward
---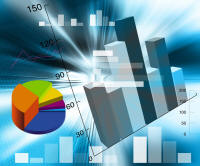 Take a look at how GDP has fallen and then risen over the last three years.
A Merrill Lynch survey of money managers shows that they expect the world economy to grow next year; inflation to remain under control at least until 2012, and corporate profits to remain strong. Unfortunately, most of us don't live in the same world as money managers, so unemployment will remain high for us while business growth will be slow.
We are seeing service industry materials price increases over the next few months in the 5 to 20% range!
---