Should You Give Your Employees a Price Breakdown?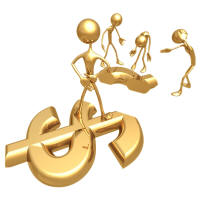 Back in March we wrote about giving a cost breakdown to disgruntled customers. Many companies face a similar dilemma with their own employees. Keeping your employees in the dark about the numbers that drive your business can lead to a number of outcomes, most of them bad, for the company, the customer, and the employees.
Most companies hire their field personnel based on their technical skills. Their ability to get the job done quickly and effectively is the paramount consideration. Unfortunately, technical skills are only part of what it takes to be a star technician. Before any work can be done, the tech has to sell the job to the customer. This is where the numbers come into play.
In order for most technicians to effectively sell your business services to a potential customer, they have to believe that you're offering good value for the price. If the company has not shared at least a broad outline of what goes into setting your prices in your flat rate books, the techs are left to judge for themselves.
This often involves subtracting their hourly pay from what the price book says the job costs. The tech knows that there are overhead items involved, but probably has no idea of how large overhead can be in a service business. They often assume that the company's profit rate is two or three times higher than it actually is.
This misunderstanding can make the tech feel that the prices he quotes from your flat rate price book are unreasonably high. This leads to a lack of confidence in the value that he is offering. The result can be a lower close rate, and limited up-selling to higher quality offerings. This hurts the company's bottom line. It can also reduce the employee's value to the business, and can reduce the tech's job satisfaction.
Failure to share your numbers with your top employees can also increase your employee turnover. Your high potential employees can believe that they are not sharing in the benefits of the "high profits" that the business appears to be making. They often choose quit to start their own business so the "big" profits will go directly to them.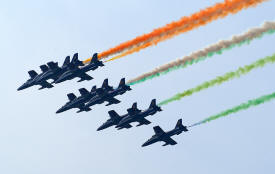 The company loses sales dollars and valuable employees. The employee feels unappreciated in the job. The customer may not have the opportunity to get the right product. It's a lose-lose-lose situation.
Our experience with NSPG clients has shown that there is a range of how much the successful companies reveal to their employees. Some businesses are completely transparent with their employees. Their business numbers are an open book so their employees know why they charge what they do, and what the costs and profits are. This openness is used to foster the strong team spirit needed for a top level successful businesses.
Some businesses give their employees an executive summary of the company's finances. They are clear about the actual costs of running the business without breaking out too many details. Their employees know enough to understand the value that goes into every price listed in their flat rate books. This makes it easier to sell every job because they are confident that they are offering good value for every job.
The natural tendency when running a business is to keep every internal financial detail a secret. Some types of information must remain confidential, but offering your employees a peak behind the curtain can benefit everyone involved. Once you've crunched your numbers and are confident that they make sense, you can decide how much to share with your team. The right level of openness with your employee team can make everyone involved more confident, productive, satisfied, and profitable.
"People Aren't Against You; They Are for Themselves"
---


Give Mike Conroy a call. He can quickly walk you through the business basics that you need to help make your company more consistently profitable, and increase the value of your business. Mike has years of experience helping companies set their own profitable prices, respond to price complaints, track performance, implement and fine tune Flat Rate systems, and improve profitability.
Take advantage of Mike's experience working with hundreds of companies like yours to help you achieve your own business success.

---
Click Here to Crunch your Numbers Today!
---
Goodbye to an Industry Pioneer

George Brazil's Celebration of Life Ceremony

Family, friends, colleagues and employees are saddened at the loss of our long time founder, visionary, and legend, George Brazil. George passed on Wednesday, May 16, after a little over a year battle with illness; he was 83 years old. An icon in the plumbing and home service business world, he will be greatly missed by friends and family.

George is survived by his wife, Patricia Langlin Brazil, as well as his three daughters and one son, five grandchildren and five great grandchildren.

George Brazil's Celebration of Life Ceremony
Saturday, June 2, 2012 from 2 p.m. - 6 p.m. in the Kachina Ballroom
The Buttes, a Marriott Resort
2000 Westcourt Way
Tempe, AZ 85282
1-888-867-7492

If you plan to attend this event from out of town, a block of rooms has been reserved at the ceremony hotel location. Please call to make reservations with the hotel in the room block titled "The George Brazil Celebration of Life Room Block". The room rates are under $100 per night.

If possible and you plan to attend the ceremony, please message Brian McQuistion through the electronic form on the George Brazil Facebook page, so that we can have a better idea of attendees. Please also note on the form below if you would like to speak about George at the ceremony. We welcome anyone who would like to share a story or memory in his honor.

In lieu of flowers, contributions can be made in memory of George Brazil, to the Mayo Medical School Scholarship Endowment

(click to donate), 13400 E. Shea Blvd., Scottsdale, AZ 85259.
---
NSPG has been one of the best software purchases we have ever made. The program is easy to use and makes sense. The service is out of this world!! You get more than you pay for here!
Mike Conroy is always available and helpful whenever you need him. I am not a software literate person, and Mike is always patient with me even when I don't remember things he has told me many times. Service is SO important when you have a program as important as one that sets up your business's prices and you will find it here.
We had purchased another less expensive pricing program called Ap***a before, and what a nightmare! I sure got what I paid for there...nothing. It was a waste of money and energy. If you were able to get someone on the phone they were not helpful at all. Emailing did not get a response either.
With NSPG if I just need a step by step for something I want to do, email them and they will absolutely get it to you. If I need to talk to someone for something else, Mike will save the day!
Thank you NSPG and Mike Conroy for providing a great product and amazing support!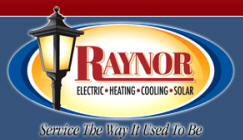 I will recommend you to everyone!
Sincerely,
Kerri Raynor
Raynor Services
609-714-0505
---
Greetings from Kite Island (video)
---
Special Offer

Call 800 841-8542 today to learn about our affordable, no interest, payment plans for NSPG software.

If you don't run your own life, somebody else will. John Atkinson

The best years of your life are the ones in which you decide your problems are your own. You don't blame them on your mother, the ecology, or the President. You realize that you control your own destiny. Albert Ellis

Facts do not cease to exist because they are ignored. Aldous Huxley

If you aren't fired with enthusiasm, you will be fired with enthusiasm.
Vince Lombardi
---
The Economy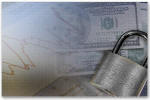 Housing prices are up, home sales are up, mortgage rates are down, and consumer confidence is down. 92% of Cincinnati family owned businesses think the economy with improve or remain the same this year. The Chinese government is expected to announce new stimulus that is expected to improve economies around the world. With mixed signals from everywhere, it's hard to say where things are going - probably sideways.
We are seeing announced industry price increases from 5 to 9% in a range of products.
---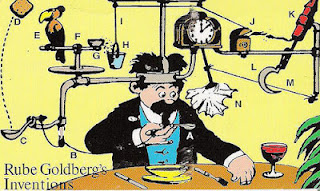 2012 Rube Goldberg Winner