As we move into the summer vacation season here, we'd like to offer a few basic business tips to ponder if you get some time.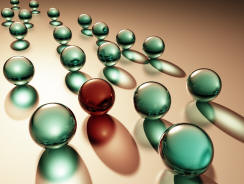 Emphasize How You're Different
Write a list of the things that make your business different from your competitors. Build these differences into every contact you have with your customers so your business always stands out in the customer's mind.
Give a Little Bit Extra
Just because the economy is tight for just about everyone, don't short change your customers. As business management expert Tom Peters says: "Under promise; over deliver". The customers you want to keep will remember.
Just Say No
Some times you need to say no to a customer. If they want it done too cheaply, or they want something that just won't do the job, politely tell them no. The customer is always right except when their not.
Make It Right
We all make mistakes. Some installs just don't go as planned, or there is a manufacturers defect. If something needs to be fixed, fix it, and document everything. Recovery from a bad situation is a great loyalty builder.
Take a look in the Mirror
Tailor all your contact with your customers from their point of view. You have a service they need, and they don't necessarily understand how things work. Give them easy to understand information that makes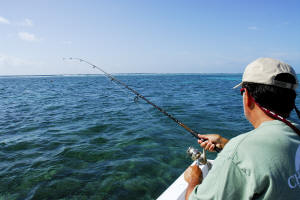 dealing with your company a better experience than your competitors. This goes double for your web sites and mailings.
Take Some Me Time
Give everything you've got to your business, but don't forget to take time for yourself. A little R&R from time to time will help you to be mentally sharp and focused, so you can make the best business decisions.
Be sure that all of your employees are aware of your company policies related to these tips, so they are implemented properly every day with every customer and potential customer.
---
Click Here to Crunch your Numbers Today!
---
Quick Tech Tip - Automatic Sync/Backup
If you have more than one computer that you use to run your business, you need Windows Live Mesh. With a few minutes of setup on each computer, you can have all of your business files automatically and constantly synced between multiple computers.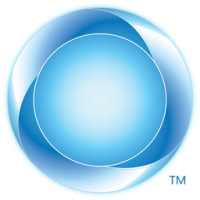 Most business managers have more than one computer that they use to run the business. For example, a desktop at the office and a laptop that they travel with and use at home. One of the biggest hassles is keeping the files you need available and up to date on both computers.
With Windows Live Mesh installed, you simply select the folders you want to keep synced between any number of computers, and it happens. You don't need to know how or why it works, it just does. Any time you change and save a shared file, the changes are sent to the other computers that are connected to your network or the internet.
With Windows Live Mesh, all transfers are encrypted, and you can sync up to 200 folders, each up to 50 GB in size and containing up to 100,000 files.
You can even sync to Microsoft's free 5GB Sky Drive so you have access to your files from anywhere. It's like a free, automatic backup service. (This part of Live mesh is very similar to the free version of Dropbox. Dropbox retains older versions of files for added security, but is limited to 2GB of on line storage, and does not offer direct computer to computer syncing. If you want to share all your files through an on line storage site, Dropbox is an excellent product).
Live Mesh also allows you to remotely control any Windows PC. You just log into the remote computer using Live Mesh, and you can see and control the remote computer's desktop. So, when you finally take that long vacation you've been dreaming about, you can recalculate your breakeven using your copy of Numbers Cruncher on the office computer with your laptop right on the beach.
Windows Live mesh works on Windows Vista, Win7, Mac OS X 10.5 or later, and some mobile devices.
---
NSPG News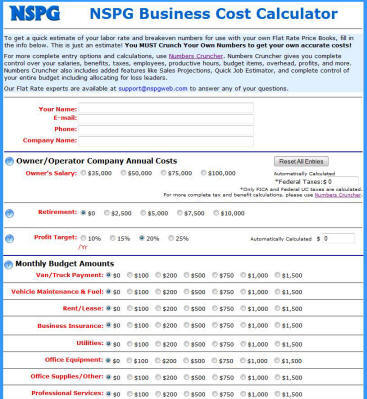 We know that not everyone has Numbers Cruncher for calculating their breakeven and other numbers critical for setting their prices, so we have created a quick business cost calculator on the NSPG web site.
This simple calculator takes your selections from a series of choices, and returns estimates of several values that are critical to setting your profitable prices.
The numbers that it returns can be plugged directly into our our order form for printed Flat Rate Price Books. You can also use it to get a quick look to see if the numbers you're using are realistic for your actual costs.
This free calculator is designed for a simple one person owner/operator business and includes several financial assumptions with that in mind.
If you need a more complete and more flexible way to calculate your key costs and pricing numbers, you should use Numbers Cruncher.
The added benefit included with your Numbers Cruncher purchase is a complete Numbers Review by an NSPG Flat Rate expert. We can help you spot where you may be spending too much or too little based on our experience with thousands of businesses.
---
Special Offer

Call 800 841-8542 today to learn about our affordable, no interest, payment plans for NSPG software.

Under promise; over deliver. Tom Peters

When a man tells you that he got rich through hard work, ask him: 'Whose?' Don Marquis

There's no secret about success. Did you ever know a successful man who didn't tell you about it? Kin Hubbard

I believe that banking institutions are more dangerous to our liberties than standing armies. Thomas Jefferson

One man alone can be pretty dumb sometimes, but for real bona fide stupidity, there ain't nothin' can beat teamwork. Edward Abbey

Personally I'm always ready to learn, although I do not always like being taught. Sir Winston Churchill

My doctor gave me two weeks to live. I hope they're in August. Ronnie Shakes
---
The Economy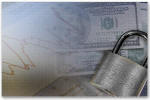 A recent survey of economists shows that they expect the economy to grow by 2.5% down from predicted growth of 3.2% in January. The spike in gas prices and reduced government spending has slowed the overall economy, so the recent steep gas price drop may help spur a bit more economic activity. Overall expectations are still for slow growth and very little improvement in the employment rate until demand increases.

The Chinese have announced another large stimulus package that will accelerate their economy. This may improve demand for goods and help improve the world economy. China saw rapid growth with their last stimulus package (8.5%), so this one is expected to be smaller and have a somewhat smaller effect.

We are seeing service industry materials price increases over the next few months from 6% to 12%.
---
Energy Rebate Database
Bright Future for Electricians