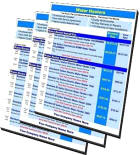 How may price columns should I have in my
Flat Rate Book?
We usually recommend no more than two pricing columns. More price columns can confuse your clients and techs, and reduce the effectiveness of the entire Price Book.
We recommend that your Value Rate or Standard price column should be your breakeven plus your desired profit margin. Your second price column can be discounted from your Standard price column as a tool to sell your service club or service agreement plans.
What is Value Based pricing?
We recommend that most companies use value based pricing rather than using multiple price columns on the same Task. Value based pricing allows your techs to offer your clients a range of choices based on quality and features rather than simply price.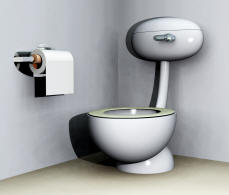 Value based pricing can include a number of offer strategies based on a combination of features, quality and warranty. For example, on a toilet repair:
The Best Option could include a fill valve, tank seal, tank handle, water supply tube, stop valve, and a full 3 year warranty.

The Better Option could include a fill valve, tank seal, and water supply tube, and a 1 year warranty.

The Good Option could be just a quick fix with a tank seal and fill valve only, and a 30-90 day warranty.
This type of pricing strategy is much easier to understand and to sell than multiple price columns for each Task.
How Do I Increase my Additional Task per Call Average?
What we have discovered over the last 15 years while working with hundreds of profitable service companies is that offering a discount for additional work often does not increase the average task per call for most service companies we tracked.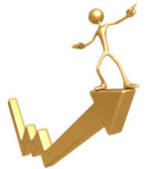 Asking questions does a better job in driving the average Task per call number higher. Ask Questions, Ask Permission. Offer to solve potential problems, before they become urgent problems.
Here's what we have found works best in most cases. Train you technicians to address your client's primary problem first by offering several value based options to fix that primary problem. Let the client choose and commit to the option they deem appropriate. Now have your technician ask three prepared questions that address potential future problems that may be in need of attention. This alone will increase your average task per call number without offering discounts.
How do I identify my price sensitive Tasks?
This is a very important part of maximizing your potential with your Price Guides. When you track your key performance indicators like tech close ratios, client satisfaction, and customer complaint calls, you should be able to identify a list of specific Tasks that continually show up as price problems in these reports.
Once these price sensitive Tasks have been identified, you can determine a price point that needs to be met. Then you can build value based repair Tasks that may include a loss leader at the lowest price option. Be sure to build the middle option to be your target sweet spot price.

---
Give Mike Conroy a call. He can quickly walk you through the business basics that you need to help make your business more consistently profitable. Take advantage of his experience working with hundreds of companies like yours to help you achieve your own business success.
---

After 11 years of service, Nexstar's current President & CEO Greg Niemi will hand the reins over to Jack Tester in November 2011.
Mr. Tester was recruited by Nexstar founder Frank Blau to be the first employee of Nexstar (Contractors 2000) in 1992. He was the executive director of Nexstar until 1998. Mr. Tester has been Coaching Manager for Nexstar for the past five years.
Before joining Contractors 2000, Mr. Tester was the Assistant Executive Director of the Minnesota PHCC.
"There is no organization that provides its members with more or better tools to win in the marketplace," said Tester. "I look forward to helping our members increase sales and profits in my new role as we continue to reach our full potential together".
---
Click Here to Crunch your Numbers Today!
---
Quick Tech Tip - Logo Design
Whether you've been around forever or are just starting out, every business needs a logo. For most of us, finding a good graphic designer is just about impossible.
That's where the on line crowd source design site MycroBurst.com comes in. MycroBurst runs "contests that allow designers to compete to win the "prize" amount that you specify.

Here's how it works.
Pay the $19 listing fee, and set the amount you're willing to pay for the finished product. This can be as little as $199. There is also a 7.5% processing fee.

You fill out a form that describes your company including the business name and slogan. You can define the colors you want to use, and any other ideas you think will make your logo unique.

MycroBurst posts your offering, and designers create and submit designs.

You rate the submissions, and give the designers feedback so they can fine tune the designs to meet your needs.

After seven days, you choose the design you like best, and MycroBurst pays the designer, and you receive your files.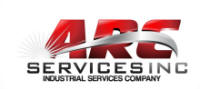 There are hundreds of completed designs on line at MycroBurst for you to check out before you decide to use them. You can even browse the actual submissions to companies like yours.
Take a look, and see if they could be the source for your next logo, business cards, or t-shirts.
---
NSPG News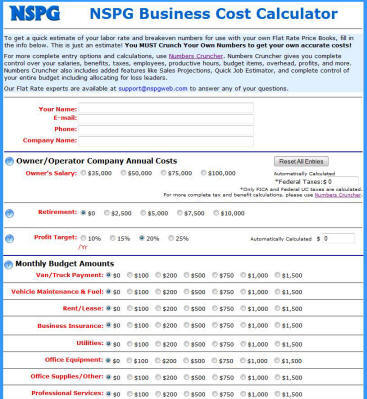 We know that not everyone has Numbers Cruncher for calculating their breakeven and other numbers critical for setting their prices, so we have created a quick business cost calculator on the NSPG web site.
This simple calculator takes your selections from a series of choices, and returns estimates of several values that are critical to setting your profitable prices.
The numbers that it returns can be plugged directly into our our order form for printed Flat Rate Price Books. You can also use it to get a quick look to see if the numbers you're using are realistic for your actual costs.
This free calculator is designed for a simple one person owner/operator business and includes several financial assumptions with that in mind.
If you need a more complete and more flexible way to calculate your key costs and pricing numbers, you should use Numbers Cruncher.
The added benefit included with your Numbers Cruncher purchase is a complete Numbers Review by an NSPG Flat Rate expert. We can help you spot where you may be spending too much or too little based on our experience with thousands of businesses.
---
Special Offer

Call 800 841-8542 today to learn about our affordable, no interest, payment plans for NSPG software.

It is difficult to get a man to understand something when his job depends on not understanding it. Upton Sinclair

It is not necessary to understand things in order to argue about them. Pierre Beaumarchais

I am extraordinarily patient, provided I get my own way in the end. Margaret Thatcher

It is better to keep your mouth closed and let people think you are a fool than to open it and remove all doubt. Mark Twain

Fallacies do not cease to be fallacies because they become fashions. G. K. Chesterton

There is no nonsense so arrant that it cannot be made the creed of the vast majority by adequate governmental action. Bertrand Russell
---
The Economy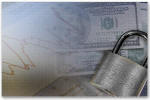 The economy grew by just 1.3% down from predicted growth of 3.2% in January and the first quarter growth was revised down to 0.4%. These numbers point to a slide back toward recession especially with continued and accelerating reductions in government spending. Overall expectations are for slow growth and very little improvement in the employment rate until demand increases.

Consumer confidence hit its lowest level since November of last year. Consumer spending is predicted to be up just 0.6% for the quarter compared to 2.2% for the first quarter of 2011. It appears that corporate profits will continue to grow while employment growth remains very slow.

We are seeing service industry materials price increases over the next few months from 8% to 10%.
---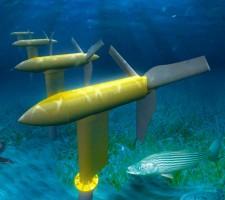 Lead Rules Eased
Flushed Ring Found after 51 Years