Before we get to show how good we are technically, first we have to make the sale. The best field tech in the world won't be much use, if he can't make the sale. Fortunately, sales is a skill that can be learned and constantly improved through training and good business practices.
Here are a few key concepts that every tech should be reminded of on a regular basis.
1. Customer First
The goal is not to sell the customer your service. The goal is to show the customer how your service can meet their needs. To make the sale, and earn a loyal customer, you need listen the customer, learn what their concerns are, and then show them how your product will work for them.

The hard sell may close the deal, but the customer will not become a loyal customer. This reduces word of mouth sales, and can lead to buyer's remorse problems.
2. Respect
Sometimes, the customer just doesn't seem to have a clue. Don't let the customer's appearance or education level change your sales techniques. If your product will fulfill their needs, it's your job to convince them of it.
Just because they will never really understand what you do, doesn't mean you can't explain how they will benefit from buying from you. Most of us don't understand how a flat screen TV works, but that didn't stop them from selling us one.
3. Benefits First
The customer has no idea what you services are worth until you show them the benefits. Always start with benefits. Resist discussing price until they understand the benefits they will receive.
4. Close the Deal
Always ask for the sale. Even if the customer appears skeptical, ask for the sale. You can't make the sale unless you ask for it.
5. Always ask for referrals
You sold the customer on the benefits of your service. Let them help you make the next sale. Whether you follow up with a phone call asking for referrals, or have a formal referral program in place, be sure to leverage the good will your quality work generates into more sales.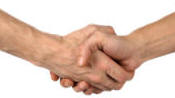 In addition to getting another sale, this can cement your relationship with the customer. A successful referral links your business to the customer's self esteem, and makes it more likely that they will rely on you in the future.
With continual sales training, just about anyone can become more effective at closing the deal, and building your base of loyal customers. It just takes time and tenacity.
---


Give Mike Conroy a call. He can quickly walk you through the business basics that you need to help make your company more consistently profitable. Mike has years of experience helping companies set their own profitable prices, track performance, implement and fine tune Flat Rate systems, and improve profitability.
Take advantage of Mike's experience working with hundreds of companies like yours to help you achieve your own business success.

---
Click Here to Crunch your Numbers Today!
---
Quick Tip - Salary Information and Quick Job Search
Whether you're looking to hire or looking to be hired, SimplyHired.com has a useful tool that shows the average salary for specific jobs in specific locations.

SimplyHired gets their information from their job search engine that contains information on millions of current job offerings listed on the Internet. The numbers may or may not be 100% accurate for your location and profession, but it is an interesting site if you want to see the details about the job openings in your area.
---
NSPG News
Special Offer: Free Numbers Cruncher Review with Sales Goals

Most of our clients find NSPG while looking for Flat Rate Price books for their Plumbing, Electrical, or HVAC company. We always encourage potential clients to Crunch their Numbers before they even consider printing a Flat Rate Book. Many of our most successful Numbers Cruncher users also take advantage of our Numbers Cruncher Review service.
Here's how it works. Our Numbers Cruncher software allows you to quickly and easily set and monitor your breakeven, productivity, and profitability. With just a few clicks of your mouse and about an hour of your time, a Numbers Cruncher Review can help you fine tune your operation, and give you confidence that your numbers will really work for your business.
The free Numbers Cruncher Review includes a personalized business assessment to review and adjust your Numbers Cruncher Data, set up your new budget and selling prices along with sales and productivity targets. You will receive written recommendations based on your actual numbers for adjustments to your sales and spending goals for the coming year.
We will then follow up with a phone consultation to discuss our recommendations with you to help you establish how to implement any changes you decide to make to improve your operations.
This is a limited time web store only offer, so don't delay. Click here, and save some money now.
---
Special Offer

Call 800 841-8542 today to learn about our affordable, no interest, payment plans for NSPG software.

Disconnecting from change does not recapture the past. It loses the future. Kathleen Norris

Every man serves a useful purpose: A miser, for example, makes a wonderful ancestor. Laurence J. Peter

We Americans live in a nation where the medical-care system is second to none in the world, unless you count maybe 25 or 30 little scuzzball countries like Scotland that we could vaporize in seconds if we felt like it. Dave Barry

If the automobile had followed the same development cycle as the computer, a Rolls-Royce would today cost $100, get a million miles per gallon, and explode once a year, killing everyone inside.
Robert X. Cringely
---
The Economy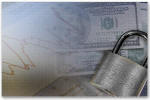 The International Monetary Fund last week cut its growth estimates for the USA by about one percentage point for 2011 and 2012, to 1.5 percent and 1.8 percent. Many economists fear the U.S. economy could fall back into recession if the euro zone debt crisis spreads further.
We are seeing service industry materials price increases over the next few months in the 6 to 12% range with copper prices scheduled to fall.
---
Gamers Solve long standing AIDS Research Problem
Chinese Home Made Flying Saucer