Since 1992

, NSPG has been providing the tools that allow contractors to increase profits and minimize business hassles. With our simple-to-use-tools, you can make being a business owner what you always wanted to it be - successful, profitable and rewarding.
---
Is Your Advertising Paying Off?
In our last Newsletter, we wrote about the need to use performance benchmarks to know where your business really stands. We emphasized the importance of knowing how your techs are performing and how that benchmark could be used to directly improve profitability. This month we'll look at another important business benchmark: Advertising Efficiency.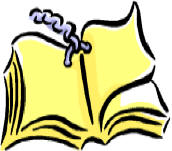 For most of us, the days of relying on a yellow page ad are over. Technology has made alternatives much more attractive for both businesses and customers. Direct marketing, web pages, web ads, search engines, cable and radio ads can all fit into the budget for many companies. Most successful businesses rely on a mix of old and new media to keep the phones ringing. Because there are so many options to choose from, most businesses have a hard time deciding where to spend their limited advertising budget.
There is only one way to really know the best place for you to put your advertising dollars - track where every call comes from, and link the cost for that source to the sales and profits generated. Last year we highlighted a successful business, Plumbline Services, that uses this technique. They track the cost and performance of all forms of advertising directly to the customer and the related sales.
The process of tracking the performance of your advertising dollars can be done using an integrated tool like our Performance Dispatch Plus, or it can be done with the software you already use combined with a few spreadsheets to track and link the information. How you do it doesn't really matter, as long as you do it.
Let's take a simplified look at how the process works.
Make all of your ads trackable.

Train your people to make ad tracking a part of every initial customer contact.

Track the outcome of the customer call.

Quantify and review the results for each type of advertising you do.
Make your ads trackable.
You must include some sort of unique identifier in each ad. In a print ad, this is usually a number that the customer can easily find that matches the specific ad. Your online and media ads may require a distinct description that your staff can use to prompt the customer.
Train your people to make ad tracking a part of every initial customer contact.
Near the beginning of every phone call from a customer, your people must ask how they found your company. Do not rely on your field personnel to gather this information. By the time they talk to the customer, how they found your company will be forgotten.
Call source information must be gathered even if the call does not result in a sale. An ad that generates lots of calls but few sales can give you valuable information. It may be that you have a problem with your sales process, or some other issue. Without the lost call information, you won't know where to look.
Track the outcome of the customer call.


This is where your software really helps. If you want to track using your own spreadsheets, you will need to set up a system to link the call source to the job ticket and then the invoice. This will allow you to track a number of important benchmarks. You should be able to learn things about your advertising performance like the number of calls generated, cost per call, cost per client gained, total sales, and return on investment.
Quantify and review the results for each type of advertising you do.
Once you have the information entered into your system and the proper calculations set up, you can review how each form of advertising is performing for you. Reviewing these performance benchmarks on a monthly basis will allow you to see how your advertising dollars are paying off.

For your electronic advertising like web and radio, you can make changes quickly if your ads are not paying off. Your print ads can't be changed so easily, but poor performing ads should be changed or eliminated as soon as possible. With hard facts about your ad results, you may be able to negotiate a better price or placement for the print ad to improve profitability.
Remember that a simple measure of calls received does not tell the whole story. If your business is not making a profit on the calls received, you must find out why, and make appropriate changes. This can include a rewrite of the ad, improved phone scripts, or even abandoning that type of media altogether.
Building advertising that consistently works for you requires time, effort, and patience. If you don't measure the performance of each of your ads, you could be wasting all three. Whether you use a commercial product or build your own tools to benchmark the performance of your advertising, is up to you, but you must measure how your various forms of advertising are performing, or you could be throwing your money away.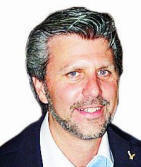 - - - - - - -
Give Mike Conroy a call to discuss your business, your numbers, your performance benchmarks, or your flat rate books. Take advantage of his experience working with hundreds of companies like yours to help you achieve your own business success.
---
Measure Monthly, Adjust Quarterly
& Achieve Annual Profit Goals
---
Finally! Your business can be easier to manage every day.
---
On-Line News


Power from your parking lot.
New York State Net Metering opportunities
Which Country Leads the world in Wind Power?
Plumber Selling soul for charity