Are You Ignoring Signs You're Not Charging Enough?
One of the hardest things about running your own business is raising your rates. And, with the way the economy has been the last few years, it's doubly hard. After you've cut your costs as much as you can, it's probably time to consider changing what you charge. Especially in bad times, charging enough to make a profit is critical to your business success.
Almost everyone believes that raising your rates will cause you to lose jobs. The truth is that having lower rates doesn't always mean having more customers and profits. The ultra price sensitive customers that you have may not be the customers that you really want to keep.
So let's take a look at some of the signs that you may be charging too little.
You live modestly and you still don't have enough money to make ends meet. If you are skilled enough to provide a good service, you should be able to earn enough to live on. While it's not unusual for new businesses to struggle, established businesses with reasonable word of mouth and repeat business should be able to prosper in almost any economy.

You have to work more than 60 hours a week just to get by. If you want to work that much because you like what you're doing, go ahead. If you have to work that much because your business can't survive on fewer hours, you have a real problem. Everyone needs some time off occasionally.

You can't afford to upgrade the tools you really need to do your job. We all depend on our tools to provide the services we specialize in. When things wear out and technology changes, we need to have the means to replace and upgrade. Replacements and upgrades are just a part of normal business expenses.

You have a family member working in the office for little or no salary.

Your rate hasn't changed in years. Are you still charging what you charged a year ago, or even five years ago? It's not uncommon to hear about businesses that never raise their rates. As we always say, Measure Monthly, Adjust Quarterly. Even in times of low inflation, your costs go up.

You always feel desperate when submitting a new proposal because your business is one or two payments away from shutting down. Sometimes businesses find themselves in an economic hole, and feeling that you have to win a particular bid is normal. But, if your rates are so low that you're always feeling desperate, it's time for a change.
These signs that you need to raise your rates can drive you in two directions. You can either raise your rates, or cut your costs. If you've made it to this point in this economy, chances are that you have already cut things to the bone.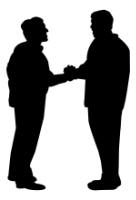 Take a look at your costs using a tool like Numbers Cruncher or any of the breakeven calculators that industry associations provide to see if you can cut more, and still stay in business.
If you've looked at all of your costs, and you can't cut any more, your only real option is to raise your rates. Knowing your actual breakeven can make this easier to do. Your choice will be to continue to short change yourself and your employees by charging too little, or you can ask your customers to pay a more reasonable price.
Once you've firmly established where you stand financially, you can make the decision that is right for your business. Remember that any reasonable choice you make that will allow you to continue to provide your customers with the services they need, benefits your customers too.

---
NSPG Sales / Support Office Schedule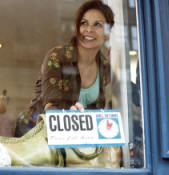 The NSPG Sales Office and Premium Phone Support
will be closed the week of December 5th.
Standard email technical support will still be available through support@nspgweb.com during that week.
To thank you for your patience, we will offer a 10% discount on all software purchases when our Sales and Premium Phone Support offices reopen during the week of December 12th.
Orders placed through our web store will be processed and shipped the week of December 12th, and will automatically receive the 10% discount when we process the order.

---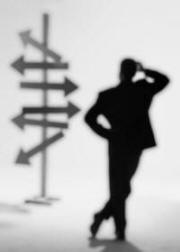 Decision Making
Your path from a problem to effective action is your decision making ability. Being able to assess the situation, whether it is a bathroom remodel or the direction of your business, and to respond quickly and effectively is critical for success.
Good decision making is an essential skill for dealing with the day to day issues you face, and is critical when dealing with the big picture of running your business.
Decision Making is a skill that can be learned. If you run a company, it is critical that you hone this skill. For your employees, it is critical for success in their individual parts of the business. For everyone, strong decision making skills are critical to just about all aspects of life, not just job performance. Your employee training programs should include teaching this indispensable skill.
---
Special Offer

Call 800 841-8542 today to learn about our affordable, no interest, payment plans for NSPG software.

Thanksgiving is a typically American holiday...The lavish meal is a symbol of the fact that abundant consumption is the result and reward of production. Ayn Rand

The Puritans gave thanks for being preserved from the Indians, and we give thanks for being preserved from the Puritans. Finley Peter Dunne

On Thanksgiving Day all over America, families sit down to dinner at the same moment - halftime. Unknown

As we express our gratitude, we must never forget that the highest appreciation is not to utter words, but to live by them.
John F. Kennedy

Not what we say about our blessings, but how we use them, is the true measure of our thanksgiving. W.T. Purkiser
---
The Economy

The National Association of Business Economists expects economic growth of 2.4% in the first three months of next year, a slight improvement from the October survey. For the full year, they predict gross domestic product, expanding 3% in 2011. The labor market will improve slowly in the second half of next year, with job growth expected to average 150,000 to 170,000 jobs per month.
We are seeing service industry materials price increases over the next few months in the 5 to 7% range.
---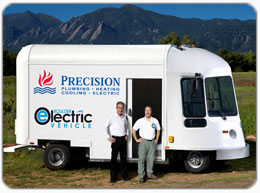 Interesting Online Items

Pin-up Plumbers