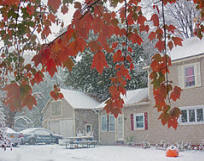 The extreme weather we've been having on the east cost reached a peak this autumn. Power outages, communications interruptions, and even washed out roads seem to be becoming commonplace. The October 31 snowfall here in New Jersey affected operations in two of our locations.
Our main sales and production facility lost power for almost a week, and limped along on generator power. Our programming/support site had power for the week, but had frequent Internet access interruptions. Our problems were minor compared to some of our neighbors, so we consider ourselves lucky.
During and after the outages, we kept wondering how the businesses who have gone 100% electronic for their business processes were fairing. How could they dispatch, quote, sell, bill when all of their current records are unavailable or just sporadically available.
Most of our users have printed price books, so their operations looked normal once they reached the customer's location. In the office, battery backups and notebooks with backup copies of customer databases were indispensible. Stand alone desktop computers, the workhorse for most business operations were useless.
So, what have we learned from the past year of extreme weather?
Don't put all your eggs in one basket. Electronic copies of documents and data make running your business easier than ever, but the old file cabinet filled with customer and supplier information still has a place in your business. For your electronic information, syncing between desktops, notebooks, and the cloud can really pay off in an emergency. We discussed free products that make this easy in our June Newsletter.
If you have a notebook that has all your up to date business information securely stored on it, you can at least take it to a location with power and Internet to keep your business running. You may even be able to use your computer to access your Internet based phone system from wherever you set up. Your customers won't even notice the difference.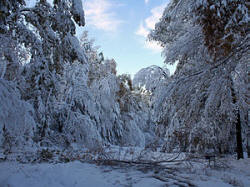 Redundant communication is another option. Internet based phone systems with all the features they bring are great for everyday use, but plain old telephone service (POTS) can be a life saver.
Printed price books still have a place beside the iPad and Android versions of your flat rate price books. You may not need to update your printed books as often as your electronic versions, but you will be glad you have a recent printed book when the lights go out, and you can't charge your iPad.
Train your techs to be able to operate independently in the field. Keep them up to date in how to process credit card charges the old fashioned way. Make sure they know how to use the Universal Task Grid in your Price Books so they can quote any job without contacting the office.
Between extreme weather and antiquated infrastructure, power and communication outages may be in your future. You need to be prepared for the worst, or you could be out of business for weeks or months as some in Connecticut and Vermont have experienced recently.
---


Give Mike Conroy a call. He can quickly walk you through the business basics that you need to help make your company more consistently profitable. Mike has years of experience helping companies set their own profitable prices, track performance, implement and fine tune Flat Rate systems, and improve profitability.
Take advantage of Mike's experience working with hundreds of companies like yours to help you achieve your own business success.

---
Click Here to Crunch your Numbers Today!
---
Quick Tip - Bonus Depreciation - Save some Money This Year

The Jobs Act of 2010 allows businesses to write-off up to $500,000 of qualified capital expenditures. Also, businesses that aren't profitable this year can use 100% Bonus Depreciation on new equipment and carry-forward the loss to future hopefully profitable years. This deduction is known as Section 179.
With Section 179 your business can deduct the full purchase price of qualifying equipment for the current tax year instead of depreciating it over time. The equipment must be purchased and put into use the current tax year. This can give you a substantial tax savings versus the old yearly depreciation method.
This should mean a substantial boost to your bottom line this year. To get the deduction for tax year 2011, you have to make the equipment purchase before then end of the year.
Qualifying Equipment includes: Equipment purchased for general business use like field equipment, computer hardware and software like Numbers Cruncher and National Standard Price Guide, and general office equipment.
You can get more information at Section 179.org and on the IRS site.
---
NSPG News
Special Offer: Free Printed Flat Rate Price Book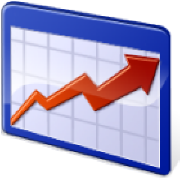 We have decided to extend out special Free printed Flat Rate Price Book offer to anyone who orders our Flat Rate Software (National Standard Price Guide) through our web store.
Get your first Custom Printed Price Book for Free direct from NSPG with your purchase of NSPG Flat Rate Software.
We make it easy to Rise Above the Competition.
Here's how easy Flat Rate can be:
Get your NSPG Flat Rate software.

Enter your information and customize your books any way you want.

With a click of your mouse, send us your Flat Rate Book information.

We will print and bind your Flat Rate books with our high speed color laser publishing system.
That's all there is to it. You spend no time printing and binding your books. You spend no time hassling with your local print shop trying to get the quality you need.
At NSPG, We Make It Easy to get your own custom printed Flat Rate Price Book. Just place your software order via our web store at nspgweb.com now. You will automatically receive credit for your free custom color laser printed Flat Rate Price Book.
This is a limited time web store only offer, so don't delay. Click here, and save some money now.
---
Special Offer

Call 800 841-8542 today to learn about our affordable, no interest, payment plans for NSPG software.

Quotations
So much of what we call management consists in making it difficult for people to work. Peter Drucker

A compromise is the art of dividing a cake in such a way that everyone believes he has the biggest piece. Ludwig Erhard

Opportunity is missed by most people because it is dressed in overalls and looks like work. Thomas A. Edison

My parents only had one argument in forty-five years. It lasted forty-three years. Cathy Ladman

Even if you're on the right track, you'll get run over if you just sit there. Will Rogers

So this is how liberty dies. With thunderous applause. George Lucas
---
The Economy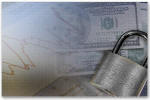 The economy is much stronger than it was in 2008 and 2009, but it is not gaining strength. The numbers tell a mixed story. Until there is a driving force to tip the balance towards growth, it looks like the economy stays uncertain - possibly for years. The only short to medium term secure purchasing power is with retirees and the very wealthy.
We are seeing service industry materials price changes over the next few months from price reductions for copper to up to 10% for Pex.
---
Business Person of the Year
Veteran's Employment Tax Credit