Hurricane Update

The NSPG office on Long Beach Island survived the storm intact. We have Power and Internet access restored, and are waiting for gas service.
All sales and print operations are back to normal now.
The New Flat Rate Bundle option books and software (see story below) are also available now for Nexstar members.
The NSPG support site has also been restored to full functionality, so our free email support for all NSPG software users is back on line.
We apologize for any inconvenience the outages
caused our loyal customers.
"You don't need a weatherman to know which way the wind blows" Bob Dylan
---
For several years now, we have been working with our clients to create compact sections of their Flat Rate Price Books that include pages that combine a series of Tasks on a single page that offer their customers comprehensive solutions to their most frequently performed Tasks. These customized book sections provide bundles of Tasks that make it easy for their customers to choose the right solution to common problems which makes closing the sale much easier for the tech.
Even if you do not use our Flat Rate Price Books, with a bit of extra work, you can implement this type of layout for your own price books.
Last month we released a new flat rate layout with pre-built Tasks and warranty information for Nexstar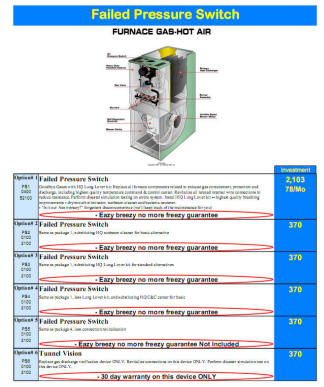 members. We worked with the Nexstar coaches to create custom verbiage to be used for a broad range of Tasks across multiple trades. In order to make this new format available as quickly and easily as possible, we now provide the new layout in both our Price Guide software and our custom color laser printed Flat Rate Price Books.
The NSPG Bundle option adds the ability to create groups of Tasks that are printed on a single page. This can be a super sales tool offering all the options that your customers need to choose the solution that is right for them. It includes pictures, long descriptions, a special warranty field, and financing features. All of these features are customizable to allow each user the ability to address their specific business needs.
NSPG Task Bundle Highlights:
Convenient single page layout

Bundle sales text and picture options

Longer, more detailed Task descriptions

Warranty/feature highlight section

Optional Financing Cost information
The NSPG Bundle Package is designed to work along with your standard Price Guides to help your customers make the right choices for many of your commonly used services, and make it easier for your Techs to present the information and close the sale.
If you already know how to create Tasks using the Price Guide, this new layout will be a breeze to to implement. If you need a little help, we have a step-by-step guide with illustrations to walk you through the process from start to printing.
Give Mike Conroy a call at 800-841-8542 for more information.
We expect to release a version of the NSPG Flat Rate Bundle layout for all users soon.
---

Give Mike Conroy a call at 800-841-8542. He can quickly walk you through the business basics that you need to help make your company more consistently profitable, and increase the value of your business. Mike has years of experience helping companies set their own profitable prices, respond to price complaints, track performance, implement and fine tune Flat Rate systems, and improve profitability.
Take advantage of Mike's experience working with hundreds of companies like yours to help you achieve your own business success.

---
quick business cost calculator on the NSPG web site.

This simple calculator takes your selections from a series of choices, and returns estimates of several values that are critical to setting your profitable prices.

You can use it to get a quick look to see if the numbers you're currently using are realistic for your actual costs.

This free calculator is designed for an owner/operator business and includes several financial assumptions with that in mind.

If you need a more complete and more flexible way to calculate your key costs and pricing numbers, you should use Numbers Cruncher. With your Numbers Cruncher purchase you get a free Numbers Review by an NSPG Flat Rate expert. We can help you spot where you may be spending too much or too little based on our experience with thousands of businesses.
---
Special Offer

Call 800 841-8542 today to learn about our affordable, no interest, payment plans for NSPG software.

Windy Quotations
We cannot direct the wind, but we can adjust the sails. Bertha Calloway

Nothing's better than the wind to your back, the sun in front of you, and your friends beside you. Aaron Douglas Trimble

There is no good arguing with the inevitable. The only argument available with an east wind is to put on your overcoat.
James Russell Lowell

If a man does not know to what port he is steering, no wind is favorable to him. Seneca

Thought is the wind, knowledge the sail, and mankind the vessel.
August Hare
---
Special Offer: Free Printed Flat Rate Price Book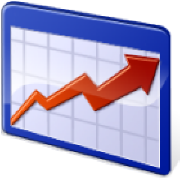 We have decided to extend out special Free printed Flat Rate Price Book offer to anyone who orders our Flat Rate Software (National Standard Price Guide) through our web store.
Get your first Custom Printed Price Book for Free direct from NSPG with your purchase of NSPG Flat Rate Software.
We make it easy to Rise Above the Competition.
You spend no time printing and binding your books. You spend no time hassling with your local print shop trying to get the quality you need.
At NSPG, We Make It Easy to get your own custom printed Flat Rate Price Book. Just place your software order via our web store at nspgweb.com now. You will automatically receive credit for your free custom color laser printed Flat Rate Price Book.
This is a limited time web store only offer, so don't delay. Click here, and save some money now.
---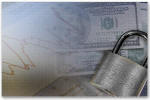 The Economy
Tax Cuts and Economic Growth - Just the numbers.
Three years of the economy in one chart.
We are seeing announced industry price increases about 6%
in a wide range of products.
---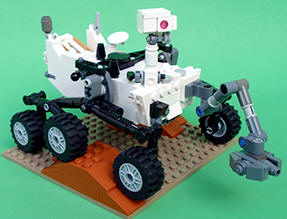 Interesting Online Items

HVACR Service + Troubleshooting eBook